We have been to Florida 10 times – may be more, who knows? There are a few good reasons to visit Florida for us Europeans and to be honest, I never have a list of 'things to do in Florida' as it normally flows so well. But let's try and do this, shall we?
And a word of warning – this list does not include Orlando and its multiple theme parks (because I have not been) and it really is based on my very personal interests, so please bear that in mind.
1. Go To The Beach
Soft white sand? Check. Beautiful warm turquoise water? Check. Sun loungers at the beach? Mostly check. Beaches in Florida are some of the best you can find in the USA and I also appreciate how they like to lie down in sun loungers when enjoying the fabulous weather.
Whether you stay nearer to Miami or hop on to the Gulf Keys, you will not be disappointed.
2. Eat Some Crab & Delicious Seafood
The big pink crab legs are from Alaska, the lobster from Maine but everything else on this photo comes from Florida and they quite like to eat their seafood au natural (like most of Europeans).
They tend to eat just the crab legs of their stone crabs, and they are delicious!
Stone crabs are a Florida delicacy and as such there are strict harvesting regulations to preserve the population and only the claws are allowed to be consumed. Only one claw is removed per crab before they are set free again. They are delicious.
We love Billy's Stone Crab in Hollywood, Florida (and do not be put off by their not so modern website).
3. Listen to Some Latin Music
One of the things I love the most about the Miami Area is how Latin it is. South Florida is home to many immigrants from pretty much every South American country and that reflects wonderfully in its culture.
We always enjoy strolling past little Havana in Miami, but you don't actually have to dig that deep to find a place.
4. Eat Wonderful Latin-Inspired Food
Ceviche from Peru? Fabulous steaks from Uruguay and Argentina. Brazilian steak houses, Cuban sandwiches… I could go on and on and on and on. This alone makes me want to book the next flight to Miami. And obviously, let's not forget about the 'world-famous' key lime pie, which can be truly amazing.
5. Enjoy a Wellness Break (Miami-Style)
I love Reformer Pilates and recently discovered a luxury hotel near Miami where I can enjoy 10 classes a day (if I wanted to), go to the beach and then hop on to dinner in town. This may be the best recipe for a wellness holiday (for me) and you can't find this combination anywhere else in the world – believe me, I have been looking.
6. Get On a Boat
One of the best ways to enjoy Florida is by boat – and it won't be difficult to rent one wherever you may be. There are plenty of charter companies who can help you organise one – by the hour, half day or whole day.
There are also sunset cruises and other group boats that can be easily booked via an experience website.
7. Go for a drive
People don't normally associate Florida with road trips (California coined that pretty well) – but it is a great way to explore the sunshine state. On a recent trip, we started in Miami, then went on to Naples and finally Sarasota over 10 days. This allowed us to have a complete change of scenery and actually see completely different parts of Florida, which we wouldn't have otherwise.
Renting a car is the way to go, of course.
8. Get Artistic
What's the difference between Art Basel and Miami Art Week?
Art Basel in Miami Beach
The main art event in Florida, with 268 of the world's top galleries showcasing modern, contemporary and cutting-edge work and it is a sister fair to Art Basel, held each June in Switzerland.
Miami Art Week
Began in 2001 when the European Art Basel made Miami its U.S. home for five days in early December. Now it has grown to involve almost two dozen art fairs, exhibits all around town and events, lectures and panels. Art Basel is the cornerstone but only part of Miami Art Week.
9. Shop til you drop
When you go to Florida, either take some empty suitcases or plan to buy new ones. Shopping is a great way to take a break from the beach and you are spoiled for choice. From outlet shopping at The Colonnades at Sawgrass Mills to the very best of the very best at Bal Harbour Shops, you will not be leaving empty-handed.
Aventura Mall is also a great option for mainstream shopping (and designer brands too) and almost next door you will find Gulfstream in Hallandale, probably the only place in America where you can find Crate & Barrel, The Container Store, Pottery Barn, West Elm and Williams Sonoma across the road from each other. Do not send help.
10. Try some Zumba
Zumba and Miami go hand in hand. Despite being invented in Colombia, it is a Miami-based company that brought it to the world in its current format. Ironically I first tried it in California, but have enjoyed many classes now in Miami (and it did feel different as the instructors were Latin). I use the Mindbody app to find local studios and we try and book a couple of classes on each trip.
Pin for later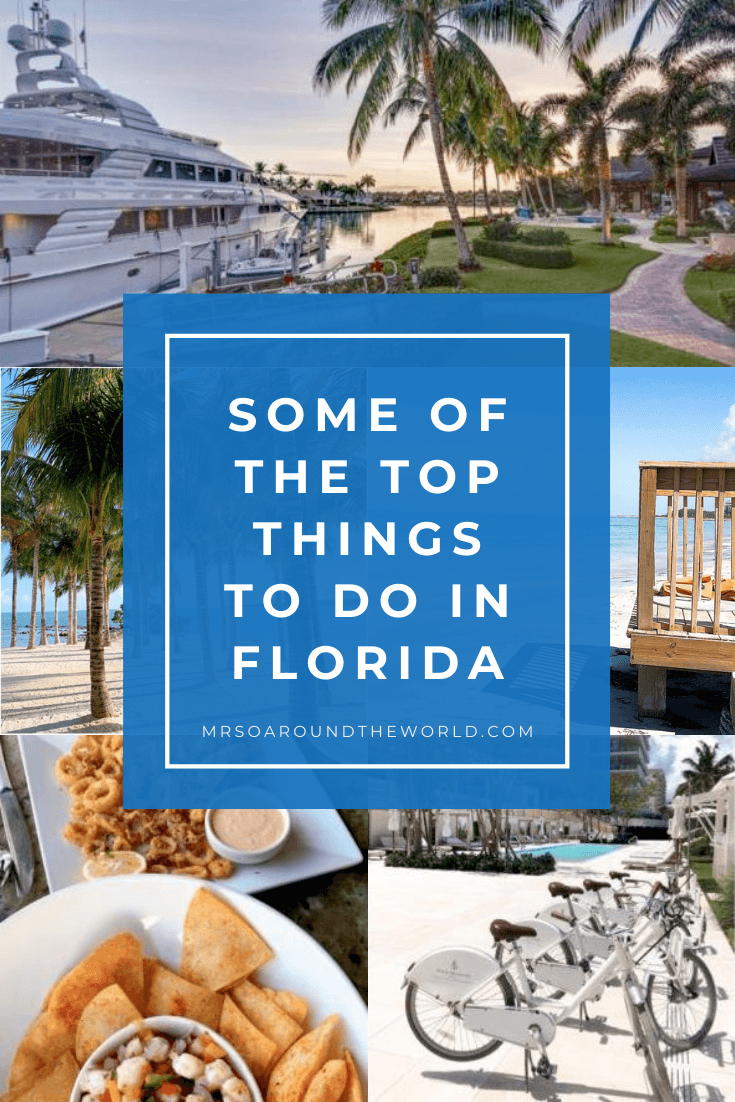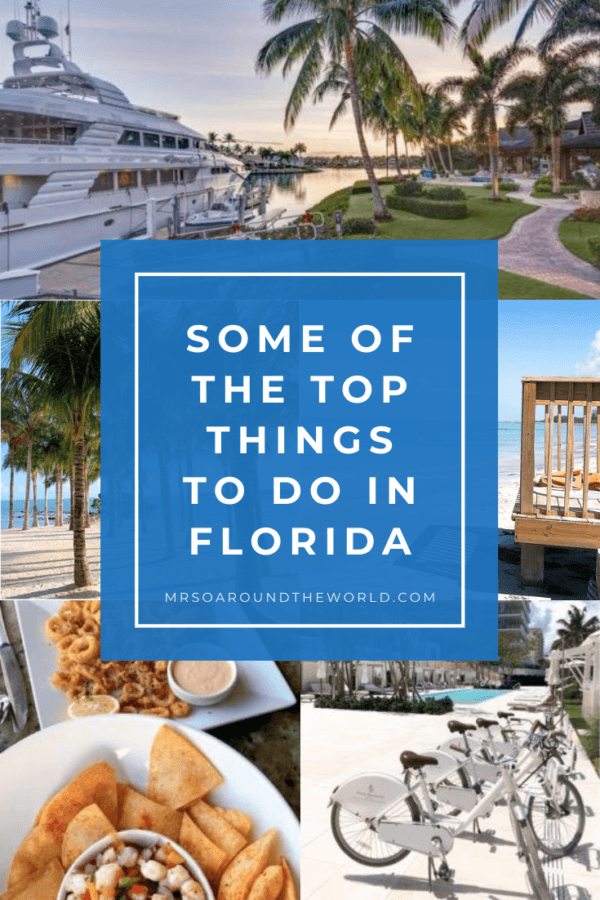 Check out my other Things to Do in Florida posts below:
Check out my other Florida Guides below:
Check out my other travel guides below: