There is something about South Florida, and more specifically, Miami Beach and surrounding areas. I first visited 10 years ago, and ever since, I have been back every year. I have a problem when I like a place – I love to go back.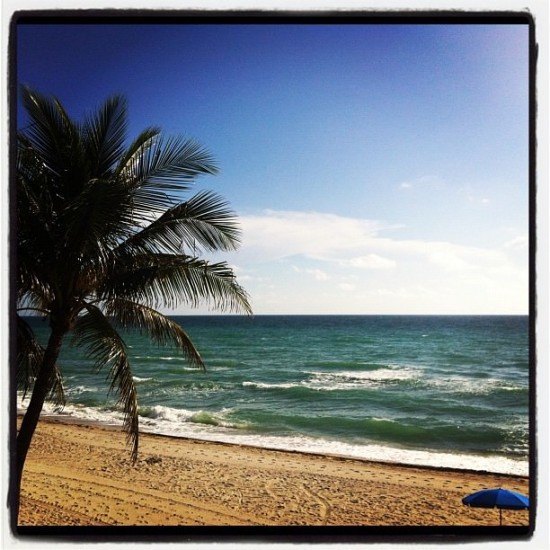 I used to stay in South Beach – life was all about going out for dinner and drinks and staying up til 6am was the thing to do. But times change, people change – and we want different things.
When I go to Miami, I know exactly what I need – a fab hotel on the beach (no excuses) with no pool scene (think music, models and the lot), plenty of space between myself and the next person, and peace and quiet in order to catch up with sleep and my reading. And wi-fi doesn't hurt either.
As we got to know the area better, we started exploring – life would always take us to Bal Harbour, a couple of miles north of South Beach and also to nearby Aventura (because of the shops, I am not going to lie). So how happy was I when I found my perfect hotel? I can't tell you!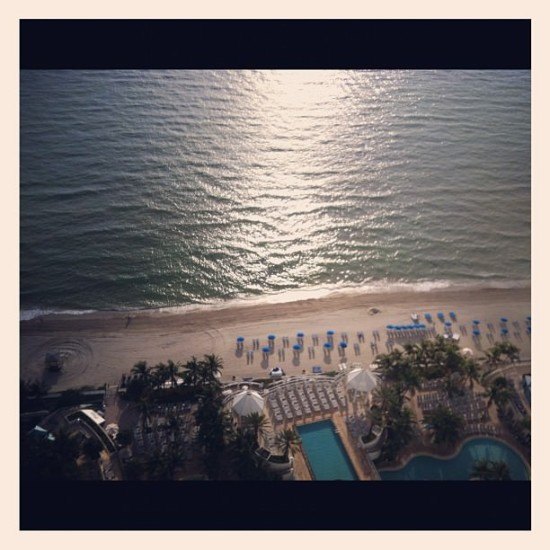 I am not a huge fan of large hotels – but in the US, sometimes you don't have a choice. But what I like about this place is the fact that it never feels full of people (even when you know occupancy is at 100%). And that is priceless.
For the past 4 years, the Westin Diplomat has been our home in Hollywood… Florida. I think we must be 10-15 miles from South Beach, which means it is not difficult to go out, when and if we want to.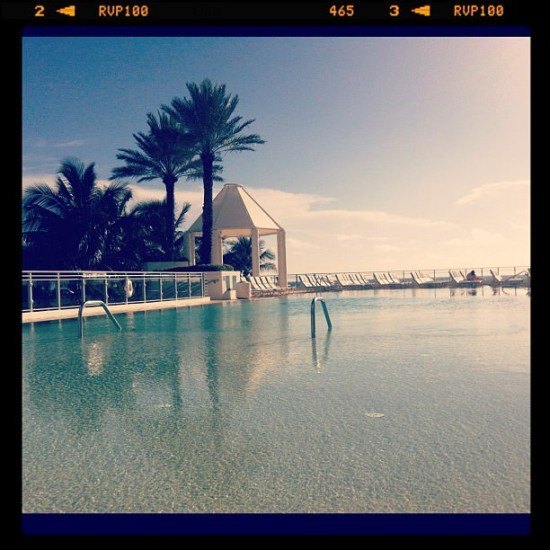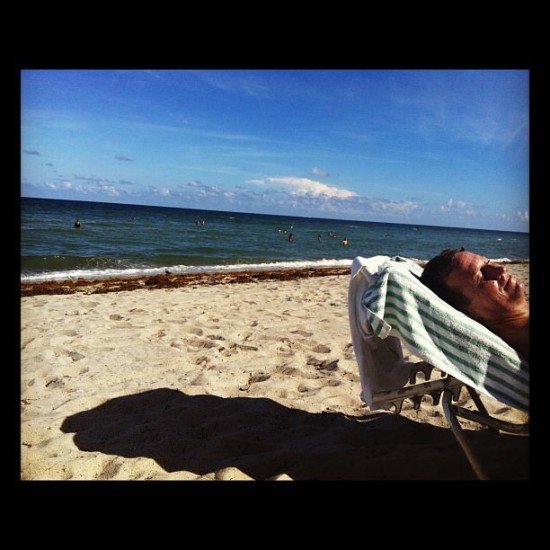 So, I hear you asking, why would you go to Hollywood, Florida? And where is Hollywood, Florida? It is a tiny little place between South Beach and Fort Lauderdale (closer to the latter, which is also a place I am keen to explore on future trips). Nice, understated and close to everything I need – read: fab restaurants and shops!
So, in case you find yourself in this part of the world, where is my little guide to the area:
Shopping
First things first. Miami is one of the few places in the US which offers this perfect combination: great beach (with sun loungers, which you can't find anywhere in the country for some bizarre reason), great hotels, shops and incredible food. Pretty much all I need, I would say.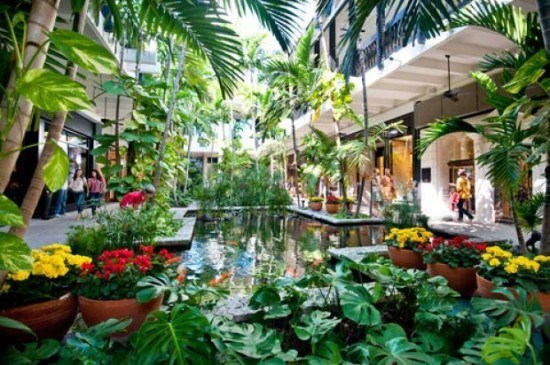 – Bal Harbour – aka heaven. Without a doubt, my favourite shopping "mall" in the whole world. Small and compact, super stylish and a great selection of shops. Your bank manager will be delighted with a trip here.
– Aventura Mall – located slightly closer to Hollywood (a couple of miles), this is one of the largest "mainstream" malls I have had the honour and pleasure of visiting. A lot of damage can be done at this place. Has all department stores and is one of the US's concept malls (i.e. where many new market entrants test new concepts). This time I spent 7 hours here until I could no longer walk.. and didn't see the whole place!
– Loehmanns Plaza and nearby retail area, in Aventura – this is a huge secret. I sometimes go to Loehmmans – and sometimes I am super lucky. This is like an "outlet" and as I said before, you are either lucky or you aren't. Nearby you also find DSW Shoes (you may have heard I like them a bit) and Bed Bath & Beyond – one of my favourite shops. I have been known to fill suitcases of every single kitchen/home gadget after a trip. And nothing ever breaks.
– Sawgrass Mills – in Sunrise, FL – a good half an hour away, driving, with isn't a problem if you rent a car. It is also one of Mrs. O's spiritual places – a massive outlet with an interesting mix of shops. A recent refurbishment immensely improved the selection of shops available and always worth a visit.
– Village of Merrick Park – Coral Gables, FL – is also a very nice place to shop. Open air (like Bal Harbour) with a good mix of high street retailers. Very handy as it is 5 minutes drive from Miami International Airport.
Shopping in South Beach doesn't really do it for me anymore. I don't mean this in a bad way – Lincoln Road has improved dramatically and has some decent shops, but it has so many people, that I do try to avoid it at all costs.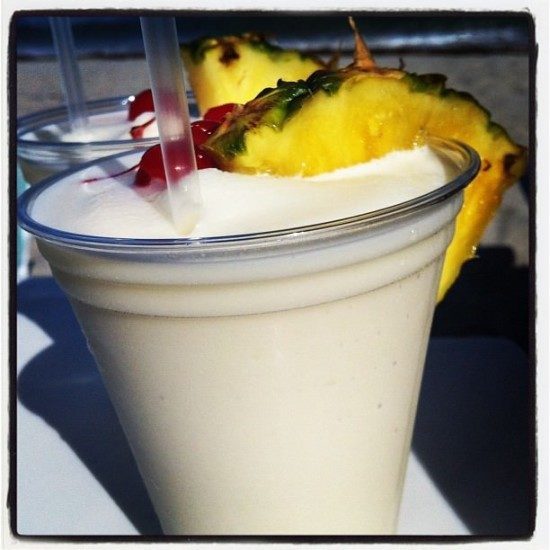 Restaurants
It kills me when people say that you can't eat well in America. It is simply not true. Miami (and many other places) has an outstanding selection of places. I now have some favourites – the problem is I can't hit them in a whole week as they are more than 7!
– Sushi Samba – think sushi and Brazilian caipirinhas. With a side of Kobe beef. I really like this restaurant, despite being located on Lincoln Road in South Beach. There are other locations in the USA and the first London restaurant opened recently. Great value, service and oh, those caipirinhas.
– Asia de Cuba at the Mondrian – facing downtown Miami, Delano's sister property is still nice after a couple of years. I do love the crab croquetas and the spare ribs. And the coconut martinis (which you can only get in NYC).
– Mr. Chow at the W South Beach – amazing asian/chinese cuisine and good service. Absolutely lives up to its reputation.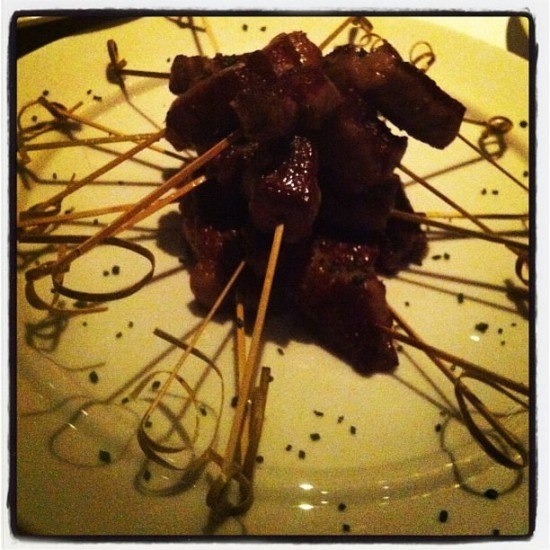 – Hollywood Prime at the Westin Diplomat – I had never visited this restaurant and was a guest of the hotel. I absolutely loved it and will be part of my restaurant repertoire. I love American steakhouses and this was better than Morton's, for example, which I also love.
– Texas de Brazil – my guilty pleasure. I love Brazilian steakhouses and sadly there are none (or close enough to me) in England. I found this chain, which has quite a few locations in the area, including one in the new Gulfstream development in Aventura/Hollywood. Great meat and wine selection. A place where I always go back.
I was very keen to try the new Bazaar by José Andrés at the SLS, which was one of my most memorable meals in the US. Sadly, I couldn't get a table, so I had to settle for drinks.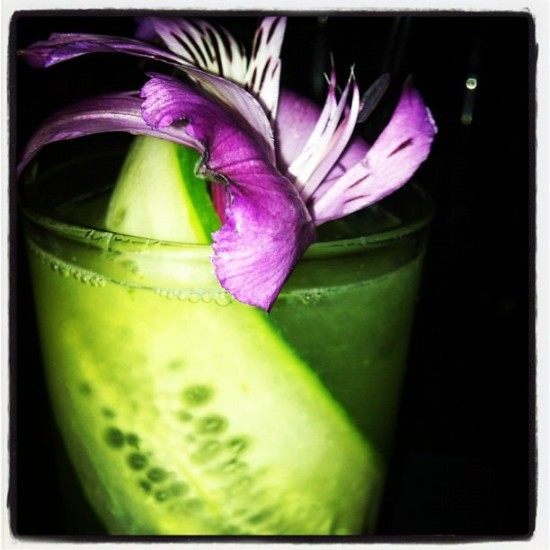 Cocktails and Drinks
Not going out for a drink in this part of the world, would be like going to Rome and not visit the Vatican, even if you are not a believer. It was in Miami that the "going to another hotel for a drink" scene became cool, and something we have always done. The difference? I don't want to be staying at a hotel where everyone "visits" anymore.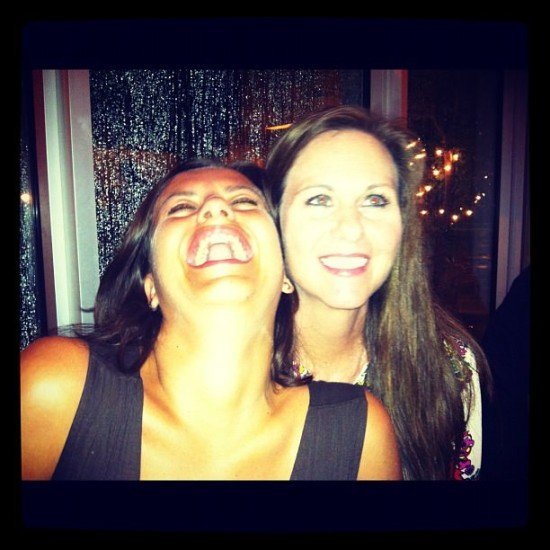 Places like the Delano, the Mondrian or the Setai are "classics", but one place that really really surprised me was the W South Beach. I love Ws, especially in urban locations and I like how "understated" this property is. The bar area is divine, full of places to seat and have a chat and the cocktail list is one of the best I have ever seen. I have visited a few times, and vividly remember meeting a girl who "was working through the menu" during her stay. I could totally do it.
If you are around, do go – it is impressive. My favourite? The Lividus, which is pictured above. I remember I once had something with egg whites which sounds quite revolting but was indeed yummy. This time, I got to meet the bar manager who made sure I tried a few more pretty cocktails. Seriously good!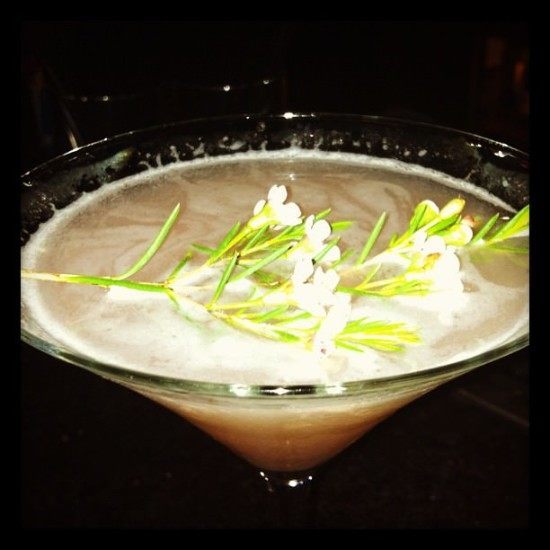 After a couple of these, it is time for bed for Mrs. O. I need my 9 (or 10) hours sleep – and I want to wake up in time for breakfast with this view. And spend the whole day at the beach, before a spot of shopping before dinner. And a great dinner.
There are amazing places in the world, and this one is one of my favourites. We tend to go in May each year, when it's still a bit cold in Europe, even if it is just for 3 or 4 days (I do prefer a whole week!). It has everything I need, and more – the memories from previous trips are quite something and I by the time I get on the plane back, I am already plotting my return.
xo
Mrs. O
PS. As this is Mrs. O's blog anniversary (yes!), I am doing a special giveaway later this week, inviting a very lucky person to enjoy 2 nights at this part of the world. Do stay tuned 😉
Related Articles:
Review: First vs Club World on British Airways – my contribution to Civilian Global
8 great hours in Miami – by Leah Travels
Disclaimer: I was a guest of the Westin Diplomat for this trip, having greatly enjoyed my suite, spa treatments and dinner. As always, any thoughts and love professed is honest and real. Or I wouldn't keep going back for more. My fab car rental (an SUV, of course) was provided by Argus Car Hire, a global price comparison website I have been using for over 5 years and highly recommend.