Florida is also known as the Sunshine State for good reason: being so close to the Equator line, it really does get a lot more sunlight than the rest of the USA.
With the Atlantic Ocean on one side and the Gulf of Mexico on the other, there is one thing guaranteed: hundreds of miles of beautiful beaches.
With so much Florida to go around, there is something for everyone: from the excitement of Miami and its great hotel scene, shopping and dining, to Orlando and its theme parks, to nicer quieter areas which I have been discovering on recent trips.
I have been to Florida over 10 times (I do like the combination of great weather, lovely beaches, shopping and the Latin influence) – but 8 of these trips were mostly to the Miami Area. So whereas I am no expert in any way, I believe there is a lot of Florida to discover – but here are some of the best places to visit in Florida (in my opinion and experience!).
Anna Maria Island & Longboat Key (Gulf Keys)
Our stay in the Sarasota area was one of the best surprises in my life – and the lesser-known 'Gulf Keys' were one of the few places in the world I actually considered wanting to buy a nice little stretch of beachfront property.
Anna Maria Island is as laid back as it gets, with a bit more excitement and a hotel or two in Longboat Key – and Whole Foods and Nordstrom deliver, so I would want for nothing. And this is definitely one of the best places to visit in Florida.
Marathon, Florida Keys
Ever heard of it? I hadn't until we went to Isla Bella Beach Resort (which ironically doesn't really have a beach but it is a game changer in terms of hospitality standards in the Florida Keys).
Naples, Florida
Better known for its Silver Surfers and Snow Birds, we had a nice time in Naples and absolutely loved its pier. The beaches were also pristine and the real estate really was to die for.
Check out our dedicated blog post on Naples, Florida here.
North of Miami Beach and Surfside, Florida
This is where I normally choose to stay when in Miami – I prefer some peace and quiet and North Miami Beach, Surfside and Bal Harbor tend to be where we stay. It is easy to head out to Miami Beach for dinner and else where, but there are also lots of options nearby. And the shopping isn't bad either. Miami is obviously in everyone's list of best places to visit in Florida.
Check out our dedicated blog post on Miami Beach, Florida here.
Sarasota, Florida
Sarasota was never on my list to go and I have to say – I would very happily return and believe many of you would love it. The Gulf Keys really are special and this is a good place to base yourself so you can explore the local area.
Check out our dedicated blog post on Sarasota, Florida here.
Pin for later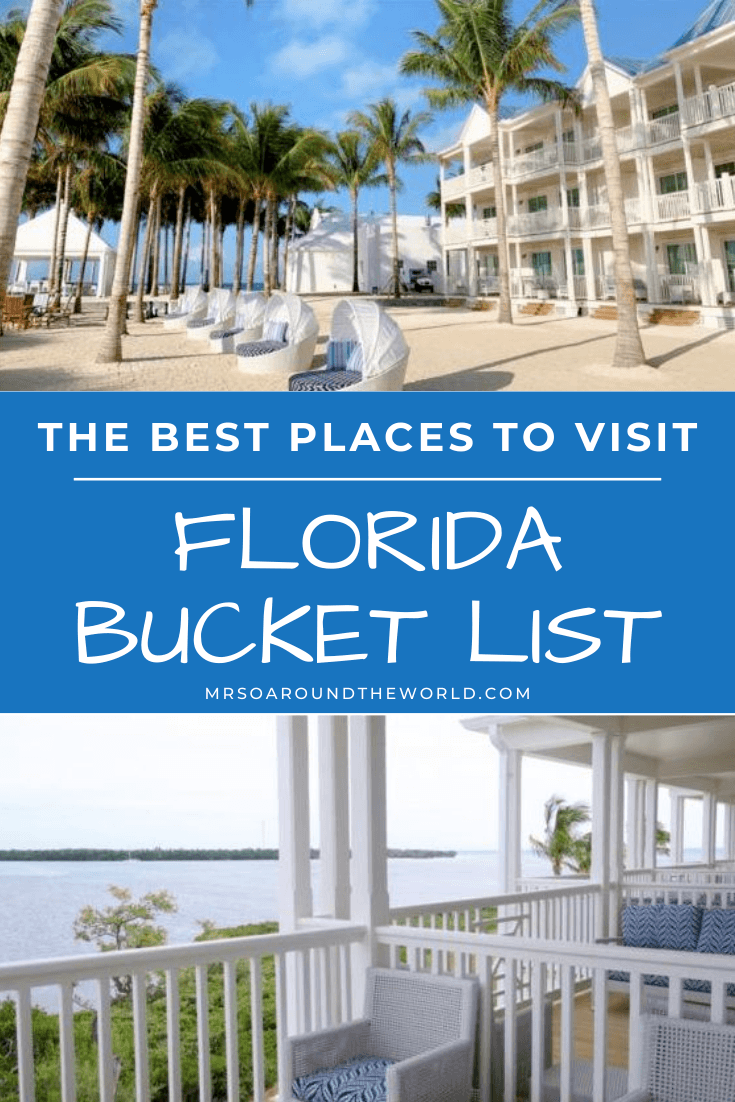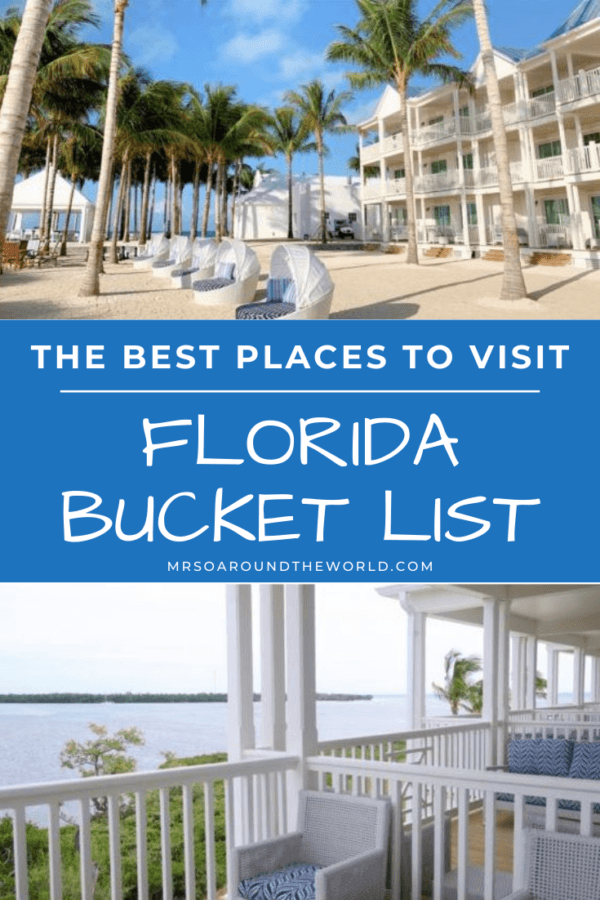 Check out my other Places to Visit in Florida posts below:
Check out my other Florida Guides below:
Check out my other travel guides below: