Beauty Essentials you will need this Spring
I am happy that Winter is behind us – I obviously enjoy it, but it isn't my favourite season (which you will know if you are a fellow Winter Sun detective).
Everything is blossoming and it is time to start doing some bits differently – and maybe even lose a little bit of weight and get healthier (I am trying my best).
Here is my list of Spring Beauty Essentials:
Clarins Toning Body Polisher
Costs £33
Buy it from Clarins, Selfridges, Feel Unique UK/Europe
I have been using this body scrub for over 6 years now (I have tried others in the meantime), and in all honesty, it is one of the best. It smells divine and the scrub itself actually works (it is on the strong side, which is my personal preference).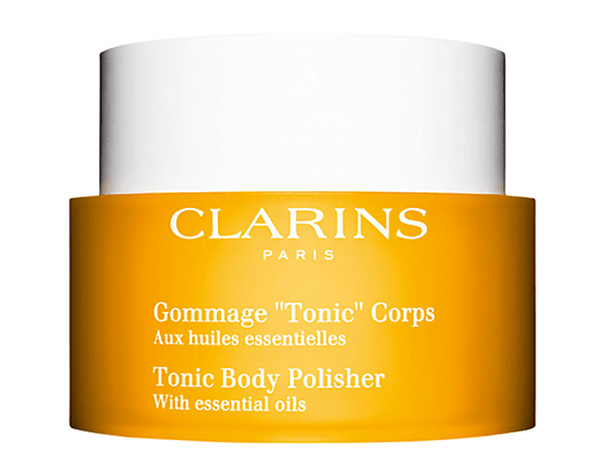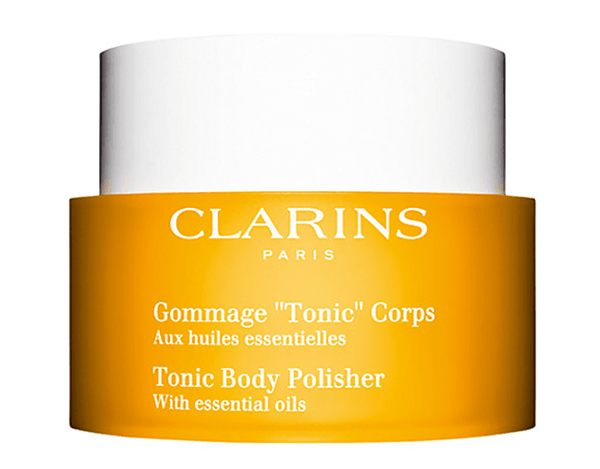 Egyptian Magic All Purpose Skin Cream 30ml
Costs £13 from Selfridges,
The Egyptian Magic All Purpose Skin Cream
 was discovered on BA's inflight magazine and I have to say, it is outstanding. I thought the packing was a tiny bit dodgy, but if it made it to their selection, there had to be something special about it. It is great for feet, hands, lips, face and elbows – and it is not liquid, and perfect to travel with. When my friend Kim (a New York-based make up artist) gave her blessing ('I use it for years and for everything'), I knew this was a legit spring beauty essential.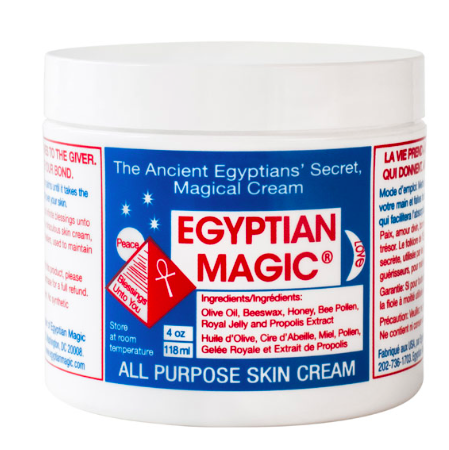 Aesop Mouthwash
Costs £15/$20 from Selfridges, Space NK (EU), Nordstrom  or Cult Beauty (global)
I bought this without trying it first (not very easy to) and in all honesty, I hadn't realised it had aniseed, even though it very clearly says so in the bottle, which is a taste I don't particularly like (unlike most people). I bought it purely because of its container – mouthwashes holders are not the nicest and this looks perfect. My husband loved the taste and had it all, and we have now refilled with our favourite mouthwash.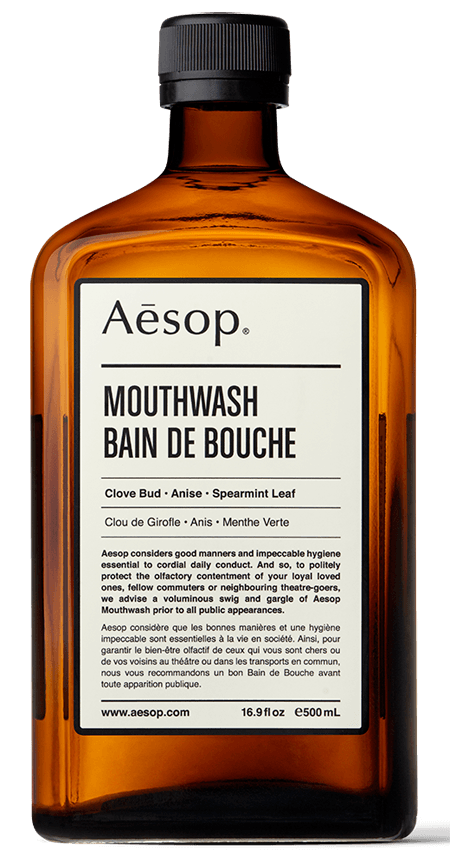 La Mer Eye Concentrate 15ml
Costs £165/$200 from Selfridges, Space NK (EU), Sephora (US), Saks Fifth Avenue.
We both use this La Mer cult item – and have been doing so for almost three years, and it is our favourite. It does work – lines are smoother and really plumps up the eye – and the process of applying is actually quite soothing. It is worth the investment and it lasts. It isn't obviously just a spring beauty essential!
Balance Me Flash Cleanse Micellar Water
Costs £16 from Feel Unique 
I still love the Bioderma Micellar Water, but have been alternating with the Balance Me range, which I am discovering bit by bit and am really enjoying. The range is as natural as possible and I love the subtle fragrance of every product. In this case, I love the packaging too.
Korres Ginger & Lime Shower Gel
Costs £8/$10 from Feel Unique, Liberty London
I really like Korres shower gels and and their recent revamp is really good. The scents are quite interesting and it was a tough call between the Bergamot + Jasmine or this Ginger + Lime. They are great value too.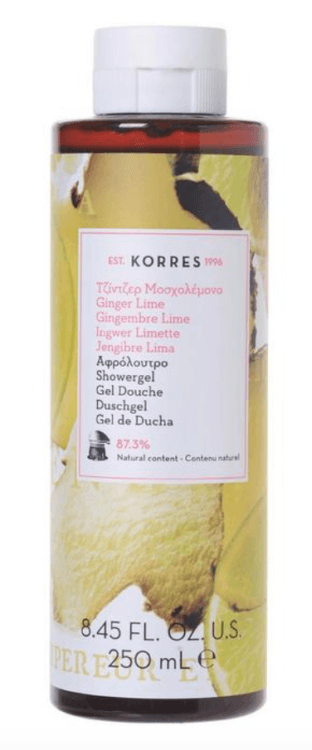 Mario Badescu Drying Lotion (29ml)
Costs £16 and you can get it from Harvey Nichols and Liberty and $16 from pretty much everywhere in the USA such as Amazon or Ulta. I actually have the "repair kit" which you can get from Amazon or Nordstrom for $46.
I am going to do a whole post on spot treatments as I have been suffering quite a bit, and this has been really really really good. You apply this at night (it is a pink powder inside a bottle with some white liquid which you cannot shake) and you will have pink marks all over your face. Visible effects after one single night – that, I promise you. I bought mine and made Luxury Travel Mom buy one too and she agrees with my verdict.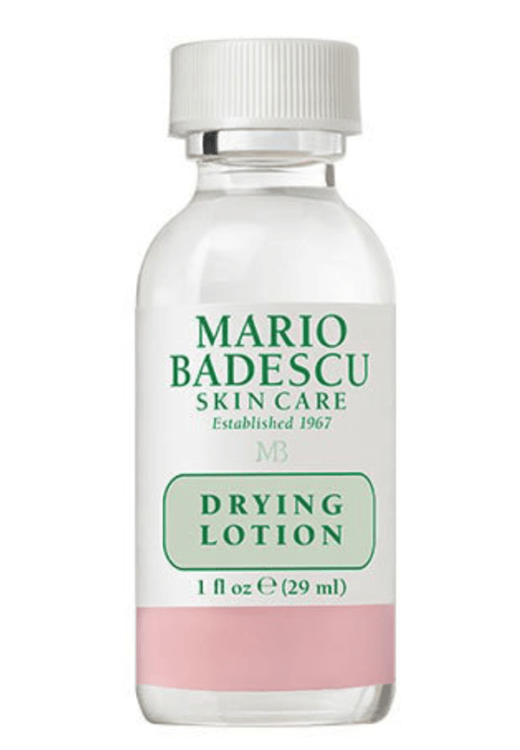 Living Proof frizz Shampoo and/or Conditioner (236 ml each)
Costs £22 for each at John Lewis, Marks & Spencer or Amazon  in the UK and Europe, and $26 in the USA/Canada with Amazon. There is also a discovery kit from John Lewis.
I love everything about this range – and it has been firmly on my 'rotation' of 3 shampoo brands which really work for me. I have quite a bit of volume in my hair (and I also colour it because the greys are ruthless and seem to love me) and this is just perfect.
Pin for later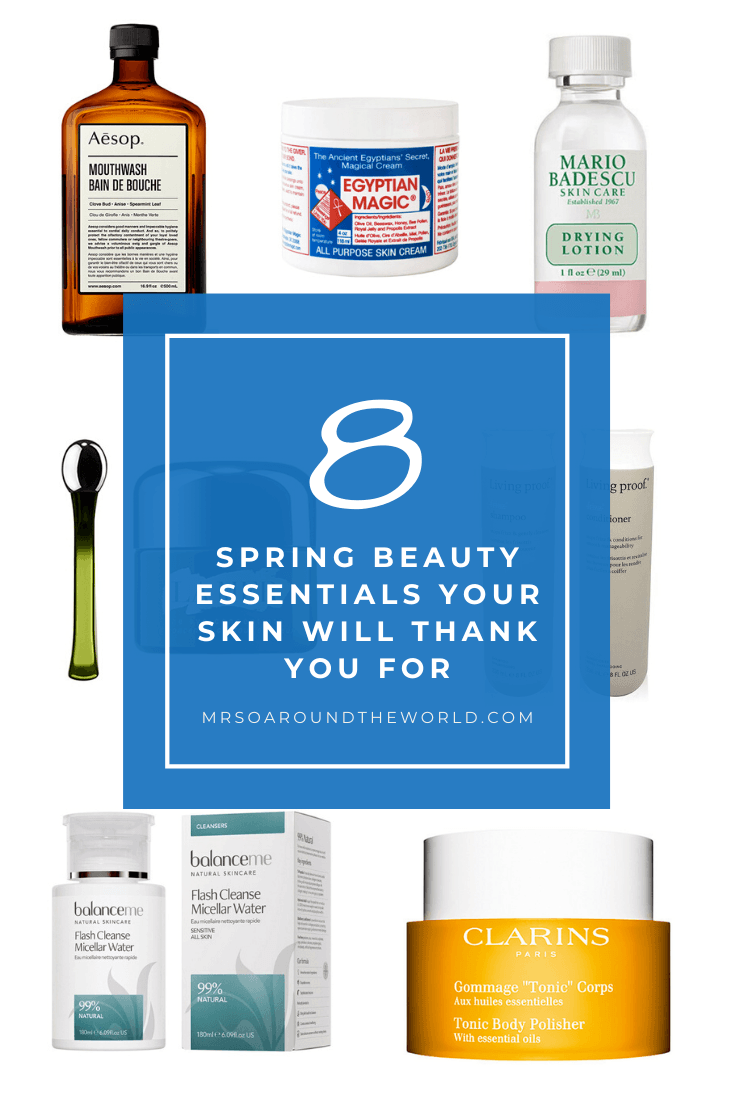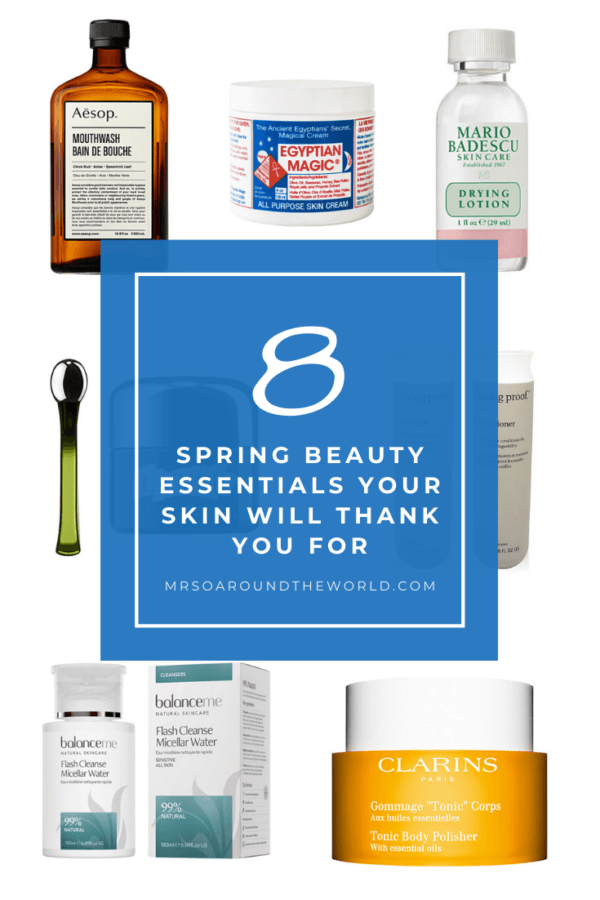 If you are looking for more specific round ups, have a look at my favourite luxury hand washes, hand creams and hand sanitisers. And also my Winter and Spring beauty essentials.
xo
Mrs. O