Some things are better in France, as they say. Or tres tres tres good. One of France's not-so-well kept secrets are indeed their beauty products – but not those brands you see at every department store and airport around the world. Nothing wrong with them – on the contrary. However, there is a whole new world awaiting to be discovered the moment you set foot in a French Pharmacy and enter the world of French pharmacy beauty products.
Living most of my life in Portugal (and a bit in Spain), these brands have always been part of my life. But now living in the UK, for some reason, they aren't easy to find. So each time we hop over to the Continent, we stock up. As in really stock up. Without further ado, here are my Top 5 Spring 2016 Essentials – French Pharmacy Edition.
Bioderma Sebum Global – Intensive Purifying Care

I am late to the Bioderma craze (literally). I have recently discovered it in a French beauty showcase organised by Do it in London, and I have converted to not 1, but 3 products in one go – the make up remover, this magic cream and its serum. They are very light to the touch and not greasy – I love them. This cream costs £15 from Amazon and the rest of the range starts at £7.50 for the make-up remover (sold in a pack of 2).
Furterer Solaire Range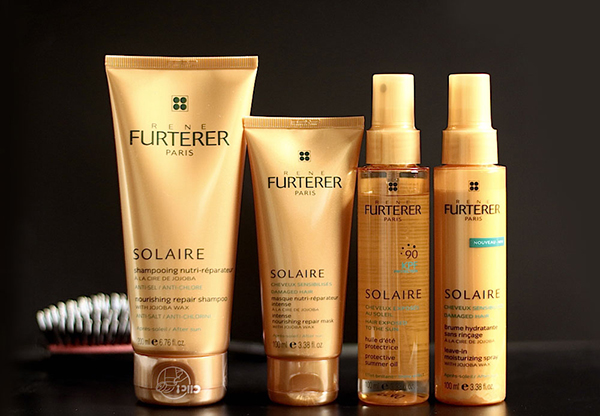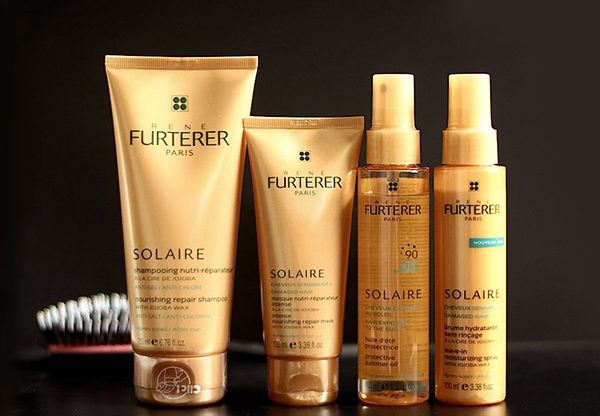 Furtherer is, without a doubt, my sun hair car range of choice for over 10 years now. In the meantime, I have tried other options, but in my opinion, there is nothing quite like this range. With new packaging for 2016 (I almost couldn't find it in a recent trip to Portugal as I was looking for the distinct yellow bottles), I have 3 products of this range – the shampoo, the conditioning mask and the protective lotion (with a SPF of 90, which helps me keep my colour whilst in the sun. A girl needs to do what a girl needs to do – and you ladies know what I mean). Very difficult to find in the UK, but the best bet is, without a doubt, Amazon. Range starts from £14. Mr. O is also very partial to the normal shampoo ranges and I can't help but smile when we are somewhere in Europe and he says 'I need to buy my shampoo'.
Elancyl Cellu Slim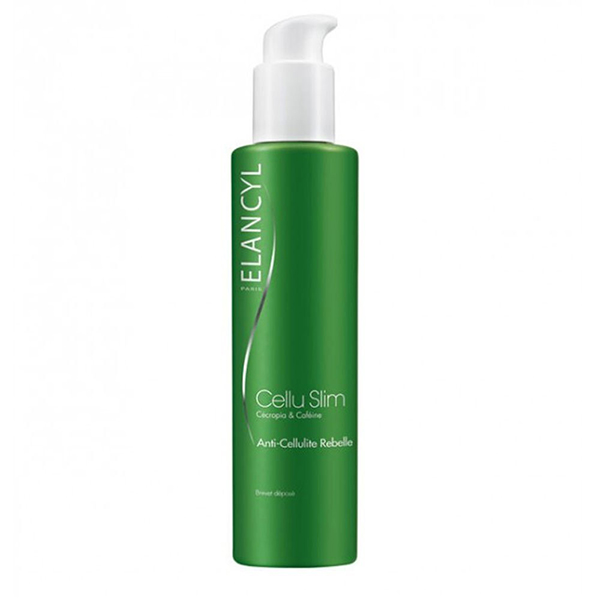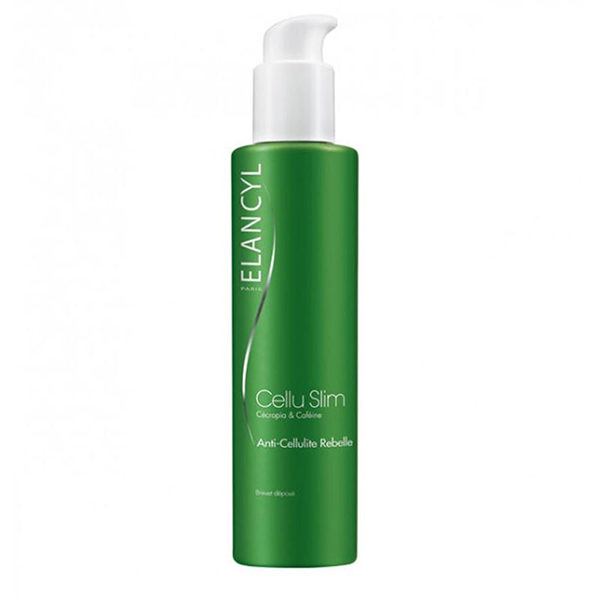 Well, sometimes we girls need a bit of extra help. I have tried every cream in the market (most costing 2-5 times more than this one) and have always gone back to Elancyl. Very good results in 2 weeks, every time. There is a night version I have not tried yet (I am as lazy as it gets) and can only commit to one product. This is the one. Available from Amazon for £19.95.
Uriage Xemose Emollient Cream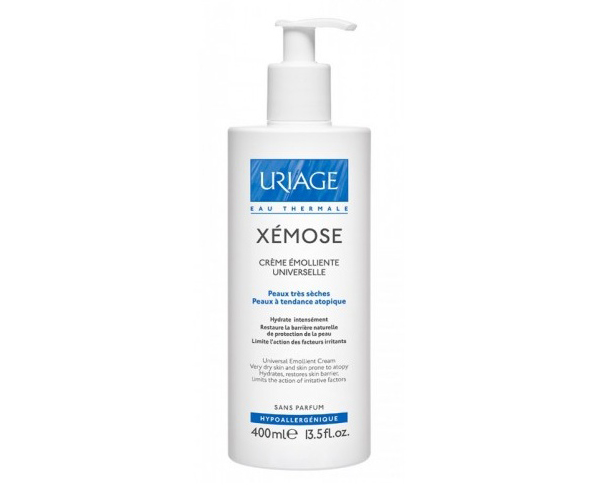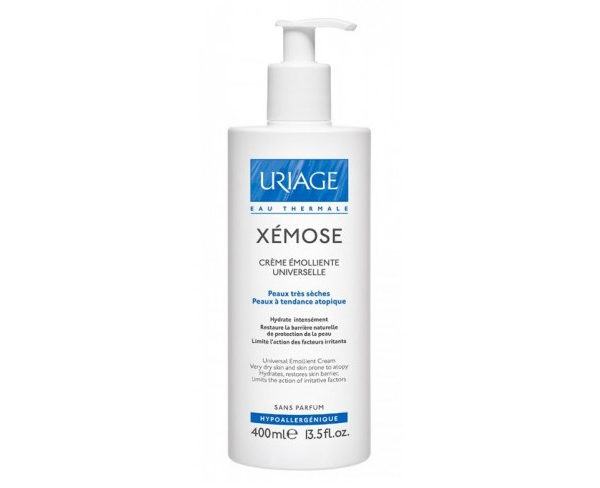 Hands down, one of the best products my sister introduced me to – and one of the best body moisturisers I have tried. We are now on our second bottle (and I mean 'we' as someone else who lives with me has also been using it and said, in a very manly fashion: 'I like that new cream'). It is quite light and not sticky – but incredibly moisturising. Available from Amazon for £20.
Orlane B21 Extraordinaire Set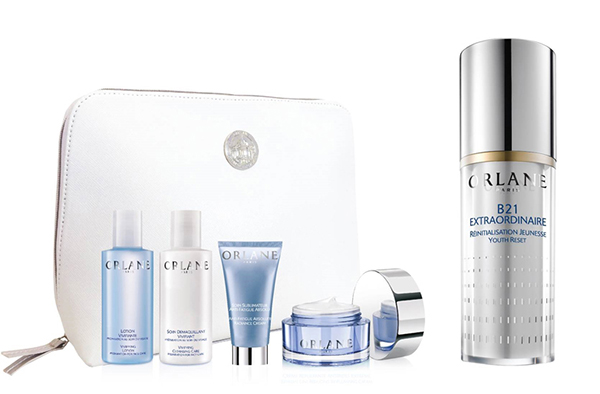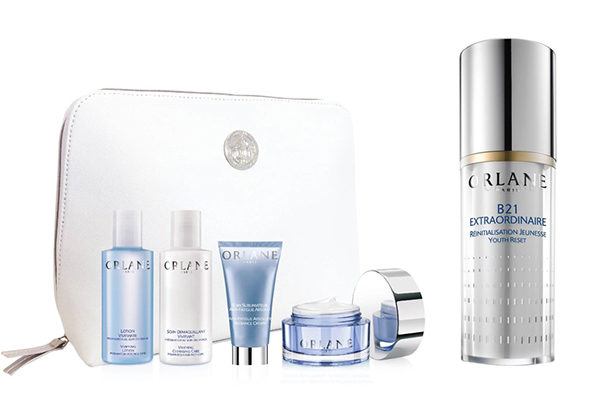 Ironically, we discovered this brand and its products at Neiman Marcus in the USA and have been buying them over and over again on each trip. Sourcing them in the UK is incredibly difficult – and on a recent trip to Paris I did find the whole range at a pharmacy (admittedly a pharmacy around Avenue George V). We were sold when we tried the serum + face cream combo 1 hour after landing from London (yes, I went to Neiman Marcus directly as I had to pick up some online shopping). The difference was quite incredible and it seemed like we were completely fresh. Also doing wonders on 'our' wrinkles. I found this starter set (which is what we bought originally) directly from Orlane's European website for 180 Euros.
Have you tried any of these French pharmacy beauty products? What were your thoughts about them? Would really love your feedback. And as always, any suggestions for new things for me to try are very welcome.
Here's to a fab Spring!
xo
Mrs. O