I like a challenge when I see a good one! Every week, I get the same question.. not a matter of "same old, same old", but I have been tired of responding something along the lines of "oh, but I don't have a bucket list". So what is a bucket list? If you remember the movie, this person had several things he wanted to accomplish before he died. Well, that sounds a bit morbid for me… but totally understand the concept!
I think time, experience and life in general changes people – the places I have been to in my twenties are not the places I want to go in my forties – with some exceptions, seeing as I am what people call a "repeater". I am not on a quest to visit the maximum places I can. I love going back to places that made me happy. If you want to know what my top 10 places in the world are, have a peek here.
So, I have been thinking and compiling lists for a bit now, and it is awful when you realise you "missed" that place and you have to drop another one. This is not fair – it must be like choosing which is your favourite child!
Without further ado, here are my "mid-thirties" travel bucket list (and why not?)
EUROPE
Greek Islands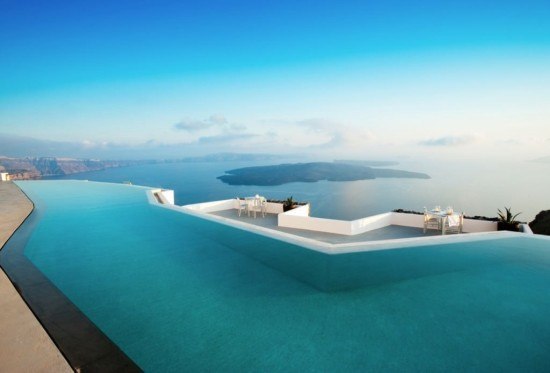 I think I need a little bit of Greece in my life. Interestingly enough, I have only been to Greece twice – and both times to the same place, which I loved (if you want to know it was to the amazing Blue Palace Hotel in Crete). The last time I went there, I came back with a ring… When I lived in Portugal, it was very difficult to get to Greece. Interestingly enough, being closer now, you'd think it would be easier to go, on direct flights and proper airlines. I may need to do a little stopover in Athens then, which actually sounds quite interesting…
Copenhagen, Denmark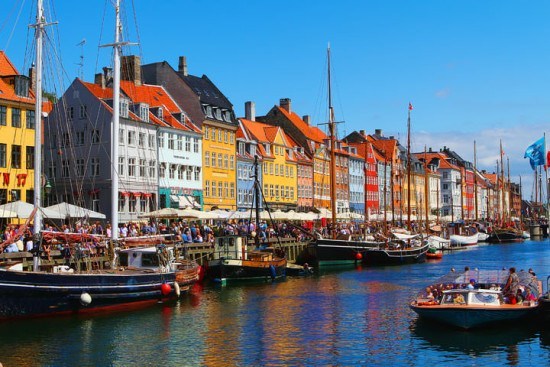 I have started a love affair with the Nordic countries, to put it mildly. It started with Helsinki, earlier this year and it seems that Denmark is calling my name. Everywhere around me, I am seeing signs – my closest friends going there being the main one. I think it would be fab for a weekend and may be more…
Marques de Riscal, Elciego (Rioja), Spain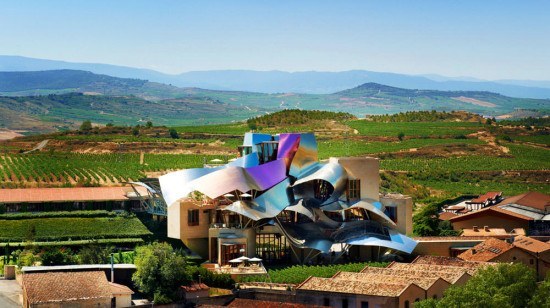 It has been a couple of years since it opened now, so the hype has died down a bit, which is good. What is even better? The reviews continue to be "muy buenas". So I think I will bite the bullet and make my way to one of my favourite wineries in the world (many good memories from when I lived in Madrid and well, home, too!). The good thing about it, is that is comes with a fab bonus: a Frank Gehry-designed amazing hotel at the heart of it. I have been doing some research and it seems to be a bit of a pain to get there (fly to Bilbao, which is always a pleasure) and then a considerable drive. But do you know what? The wine and everything else will be amazing. Increible!
Verona, Italy
I have a confession to make: I have actually been to Verona. But I didn't stay there, so it was just a nice afternoon and back to Venice. I watched "Letters to Juliet" again recently and it had exactly the same effect that it did the first time around: it makes me want to go to Verona. I am a great believer that one cannot have too much Italy in one's life. Plus, the Bottega Venetta factory isn't too far away (awwwww).
 NORTH AMERICA
Maine, USA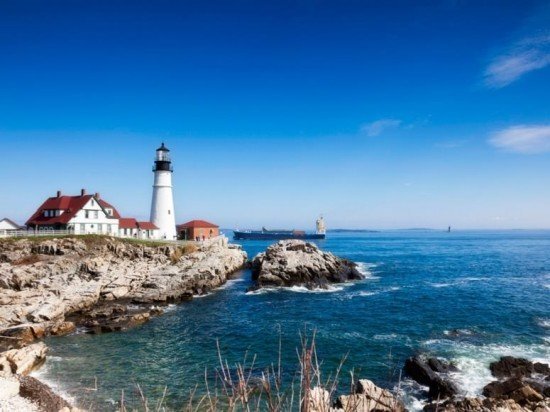 I love a good American road trip and I think that Maine, on the East Coast, could be one of my upcoming adventures. Home to some stunning scenery and known as "the place what life should be", well… it could be perfect for a week or so. Lobster, crab and good old-fashioned New England hospitality. I am in!
Montreal, Canada
I haven't been to Canada for over 10 years – and it is a place that brings me very good memories. My first job out of university was for a Canadian firm and it become a place I had to visit quite often (both Toronto and Montreal). I always had a soft spot for the latter, and think it is time to go back. I will always remember that it was my first long-haul flight and upgrade to business class from premium economy on the return flight. I never forgot that moment.
CENTRAL AND SOUTH AMERICA
Buenos Aires, Argentina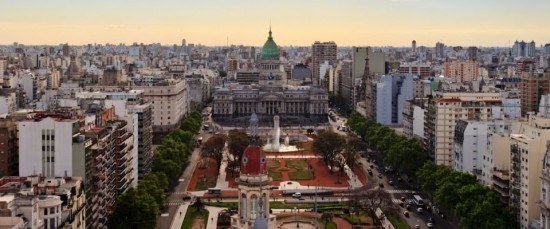 Buenos Aires has been on my list for years – which just makes me more determined to get there. I think there is something quite special about Argentina, and I think it would make me very happy. It wouldn't be just for the polo players – it could be also because of the delicious ice cream (seriously!) and the wines, oh the wines.
Machu Picchu, Peru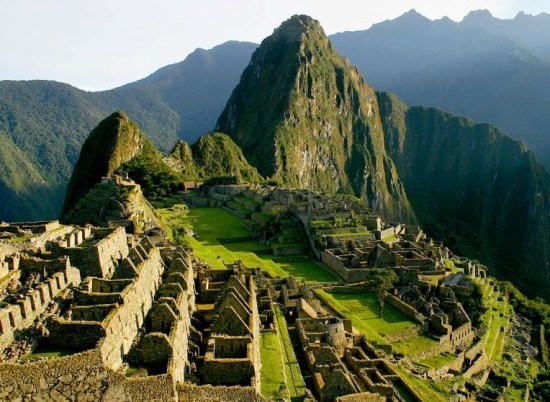 I have no great desire to climb mountains (I leave this to Mr. O who is conquering one at the time). But Machu Picchu is, without a doubt, on my bucket list. We have been talking about this for years, as Mr. O went to Everest base camp and to the top of Kilimanjaro. I heard that there is a 'spa route' to Machu Picchu, which means we both arrive at the same time. I think this is a fab idea and would be a sure way to get me to the top of a mountain.
Anguilla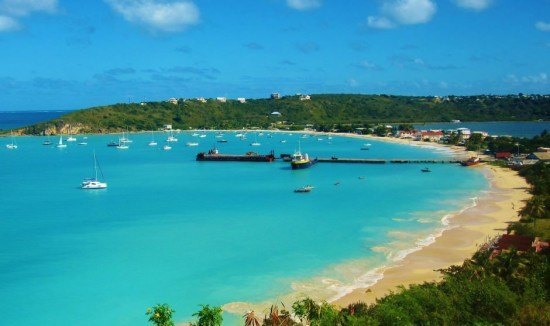 Have you to been to Anguilla? Well, I haven't and it has been on my list. Why? Because it looks like a lovely place to visit. Chic, understated and away from the crowds, it just looks wonderful. Not sure how easy it will be to get there, but I will do my best.
Florianopolis, Brazil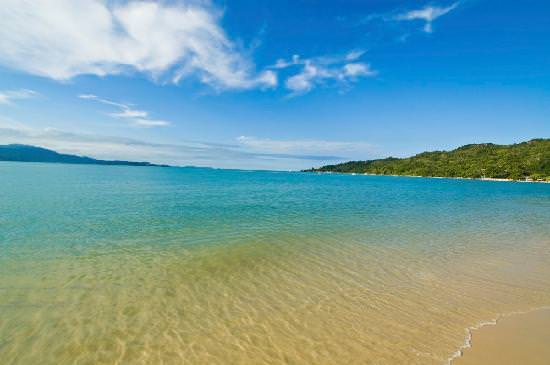 Getting to know Brazil better has been a priority for long. I have been to Rio a couple of times and also Sao Paulo, and one year even booked to go to Floripa – but for one reason or another, it didn't happen – and if I told you why, you wouldn't believe it. I organised this trip 9 months in advance, booked everything (or so I thought). But no, the week before I was leaving, as I was going through all the bookings, I realised I hadn't booked the internal flights. I could swear to you I had – but I never hit send on the webpage (apparently). So, New Years there turned into New Years in Rio.. which wasn't so bad at all.
This Top 10 list, is the first part of my mid thirties bucket list. I am writing this post in honour of Anita Mac, a fellow blogger, who was huge into the whole concept of bucket lists. Sadly, Anita passed away recently – the news of her death were devastating. She will be missed. Anita's website, Travel Destination Bucket List is still live.
What about you? Do you have a bucket list? Where would you like to go?
xo
Mrs. O