Summer is here, and that means, of course, a whole new review and revamp of one's beauty routine. This time of the year, I tend to go away for longer periods of time (one or two weeks – read about my Top 5 Summer destinations for 2015), which means I feel slightly less guilty to pack larger sized products. Here are my Top 5 Beauty Essentials for Summer 2015.
Pureology Hydrate Shampoo and Conditioner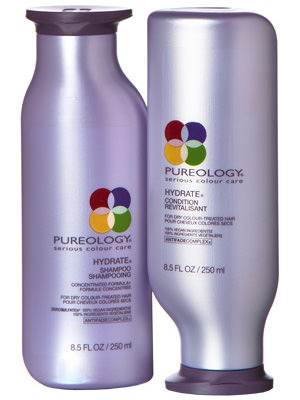 Every quarter I change shampoos, as recommended by my hairdresser and my latest discovery has been the Pureology range, which is simply amazing. I have even recently had a Brazilian blow dry treatment and as this range is sulfate free, I could just continue to use these products. My hair is shinier and it smells amazing. You can buy it from Amazon (inc. Prime shipping) from £34.95 (both the shampoo and conditioner).
Surf by Bumble and Bumble infusion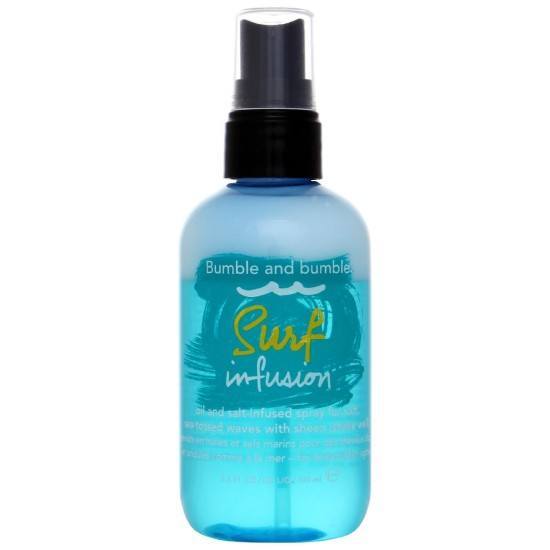 I have used the Surf Spray for years, and recently purchased its new version – the Surf Infusion, which comes in a handy 100ml size and makes the post beach hair washing and styling exercise less painful. In official speak, it is a "salt-in-oil innovation, (and) this mellow mix of tropical oils and texturizing sea salts creates soft, sea-tossed waves with sheen'. Anyone looking for soft, touchable waves, look no further. You can buy it from John Lewis for £21.50.
Clarins After Sun Replenishing Moisture Care for Face & Décolleté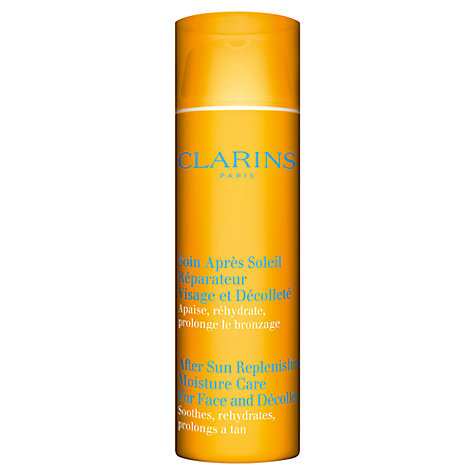 About 8 years ago, I asked Mr. O to grab me some Clarins Face Sunscreen, and by mistake, he got me this product. And yes, it is face after sun – which makes perfect sense to me. One needs separate products for body and face, and the smell of this cream (which comes in a travel-friendly size) defines Summer for me. You can buy it from John Lewis for £27.00 (and expect it to last the whole summer).
Molton Brown Orange & Bergamot Handwash Set 100ml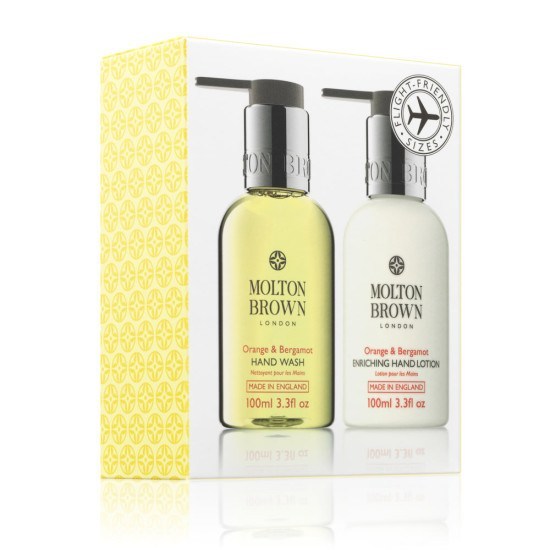 This may seem borderline ridiculous, but yes, I take hand wash with me on longer trips. Why? Because I don't like soap so much for washing my hands. And if I am staying at a hotel or villa for 7 nights or more, I really want all my home comforts. I have had a Molton Brown Naran Ji 100ml bottle for almost 5 years, which I refilled every time we went away for the summer. Imagine my delight then the brand got inside my head and just launched this product as a stand alone (also note that Orange & Bergamot is the new name for MB's Naran Ji fragrance). I have also bought some extra ones for guest bathrooms which don't have the same traffic as other ones in our house. You can buy it from Amazon (with Prime delivery) for £20.
Neom Real Luxury Body Scrub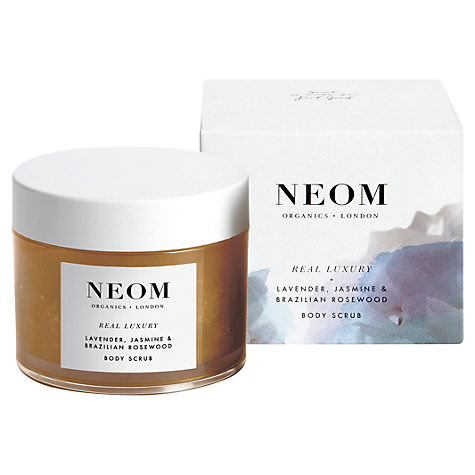 I have been enjoying (possibly too much) Neom's candle range for over a year now at home and key hotels around the world and I adore this brand. I have recently started trying different products from its range and really like its body scrub. It also travels well (in checked luggage), and smells divine – and really leaves your skin feeling baby soft. You can buy it from John Lewis for £34.00.
I am mentally packing already for my upcoming trips – and would love to hear your thoughts about these products. More importantly, which beauty products can't you live without this time of the year?
xo
Mrs. O