Looking for summer skincare ideas? Here are my top 5 beauty essentials for Summer
Welcome, Summer! Spring has come and gone in a very strange manner for us in the UK, but I am absolutely ready to welcome my favourite season of the year.
I had many requests for this post (which really makes me happy as I am no beauty blogger and finding 5 products per season is absolutely my limit). Without further ado, here are my Top 5 beauty essentials for summer 2019 that will shake up your summer skincare routine a bit.
Clarins Dry Touch Sun Care Cream for Face SPF30 50ml
Costs £20 from Feel Unique
Clarins has revamped its sun range and whereas I lost 2 of my favourite products (the face after sun and the SPF 20 body milky spray), this new face cream is really good. It smells divine, and it is dry to the touch – meaning you can use it 'in the city' too (but see some more options here). However, I do miss 'the old one' which smelled even better and for some reason was better value as well (meaning current product is same price but smaller tube. Why, Clarins, why did you change everything?)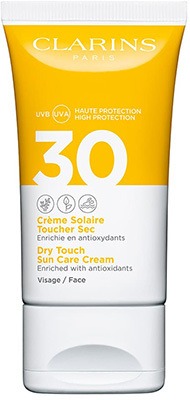 Biotherm Milky Spray SPF 30
Costs £21 from Amazon UK or at World Duty Free in the UK.
Clarins lost me on the body SPF game – they dropped the SPF 20 in a milky spray which is my preferred 'texture', although I did want to change to 30, so Biotherm got a new client. We are on our 3rd bottle and love it. I am learning to adapt to a new smell (I used Clarins for over 15 years) but this is lovely too – and easy to find at UK airports in case you forget. Give it a go as it will become a summer beauty essential.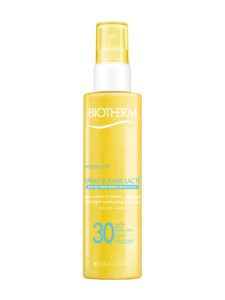 Aerin Mediterranean Honeysuckle Eau de Parfum
Costs £98 for 50ml. Get it from Selfridges (Europe), Sephora (North America) and they also have a new sample size in the USA or Net-a-Porter (Global)
It is my current Summery scent – and has been for a few years now. Not many people wear it (that I know of) and I do get lovely compliments (which I find a bit strange sometimes) – but it smells THAT good. Also, follow Aerin on Instagram as she seems to be a lovely person and I love everything she does.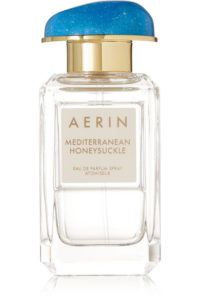 Bumble & Bumble Summer Air Dry Set (limited edition shampoo + conditioner)
Costs £22 from Bumble & Bumble
I have a thing about hotel toiletries whereby I really do not trust the hair products (some can be nice, but you never know), so I always travel with my own, which isn't as easy, but it is life. There aren't a LOT of refillable options (Living Proof used to do it and still have the discovery kits, and so did Pureology (only in the USA now)- both are my go to hair care brands) for some reason at the moment… so this beauty essential set is a welcome addition. I had purchased all items separately before and delighted to see them all together.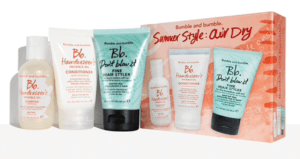 Marks & Spencer Summer Beauty Box
Worth £110, but can be bought for £15 if you spend £40, this summer skincare staple is a no brainer. Popped in to M&S to stock up on my favourite body scrub (which was 3 for 2) and came across their beauty box which looked pretty good. The Living Proof dry shampoo is worth £10 anyway, so you do get some lovely extras such as the REN body wash (100ml), the Ultrasun face SPF and the Emma Hardie moisturiser. Even the perfume is nice, so get this while stocks last.
This set of Summer beauty essentials has completely sold out.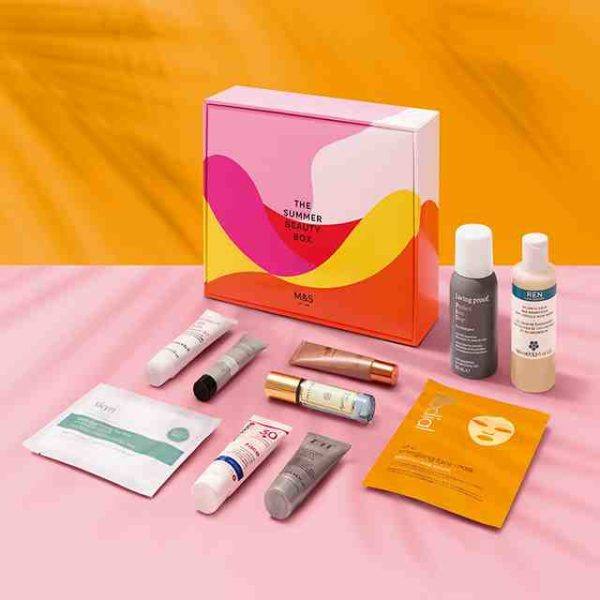 I hope you have a lovely Summer ahead. Let me know if you try any of my beauty essentials for Summer 2019 – it is always good to update our summer skincare routine.
Pin for later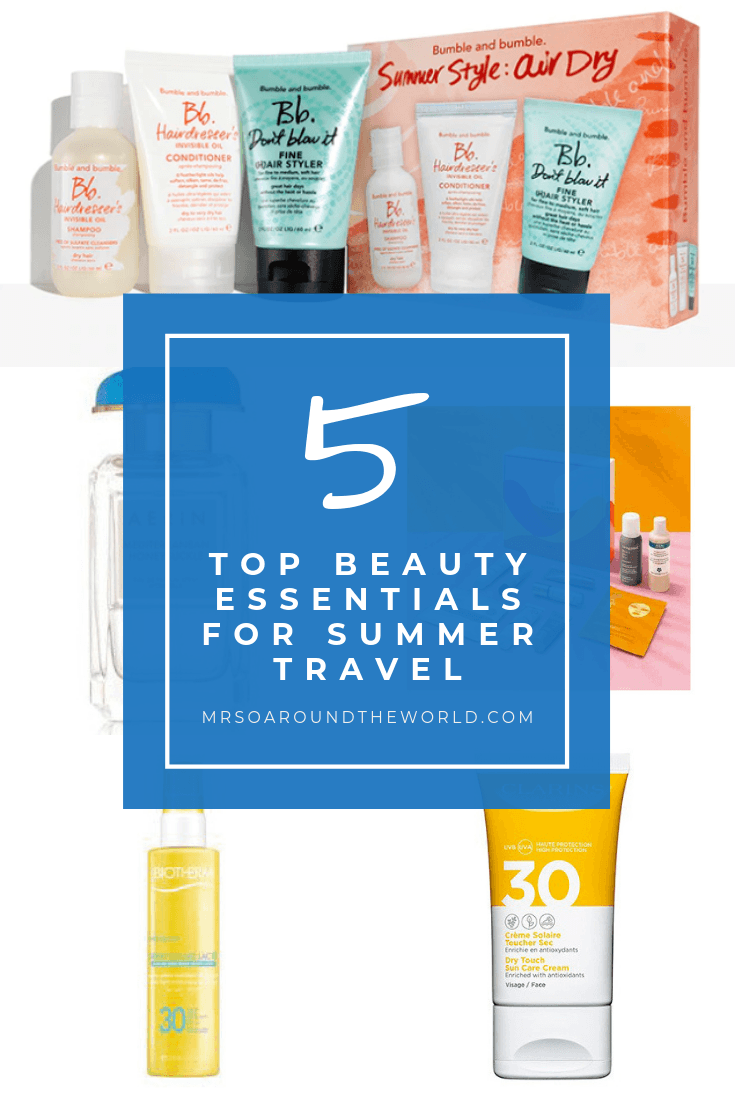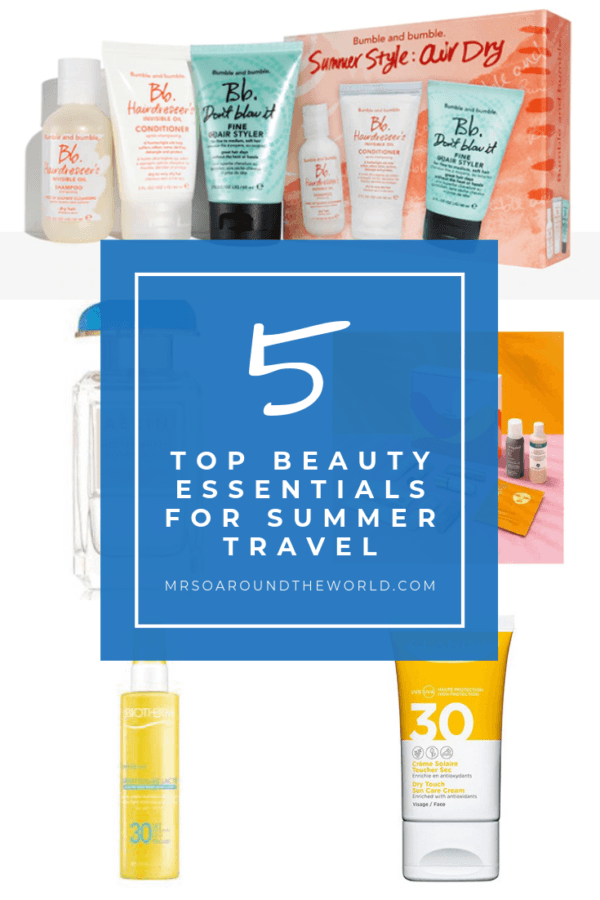 xo
Mrs. O
PS. Ready for Autumn? I am too.