I cannot believe 2013 is over. O-V-E-R. And what a year it was! I have been through all my statements, calendars and notes and added everything up. In 2013, I took 50 flights, flew 80,000 miles (128,000 km) and stayed away 105 nights in hotels.
I was asked this question earlier this month, and I honestly had no idea how it compared to 2012, the first year of this blog. If we compare like for like, on the previous year I flew 40 times, flown slightly less (75,000 miles) and stayed away 80 nights. It would be fair to say I had more shorter trips than in 2012 (or more connecting flights!). I have also done more trips in the UK, which obviously meant no flying at all, which is nice for a change.
Throughout the year, I visited 13 countries and many of those were repeated over and over again. I visited the United States 5 times throughout 2013 (Houston, Boston, New York, California and Miami – the latter one is where I will end 2013), France came a close second with 4 visits (Paris, Lyon and Val Thorens, Cannes and Alpe d'Huez), followed by Spain, with 3 visits (Mallorca, Andalucia and Madrid). With two visits only I have my beloved Portugal alongside Italy and The Netherlands. Single visits took place to amazing places such as the Maldives, Qatar, Mexico, Germany, Switzerland and Finland. I spent 10 nights away from home in the UK, which was also different – and lovely. It is all a little bit mad.
Shall we go back in time?
January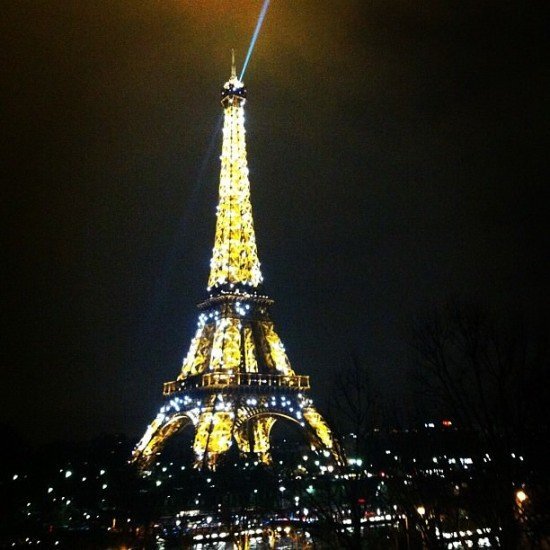 I started the year in the United States, where I had a great time in New Orleans, Louisiana. From there, went on to Paris, where I had an amazing stay with Mr. O. I met my American friends in Switzerland, where we skied in Verbier, followed by a stay in Geneva and Zurich.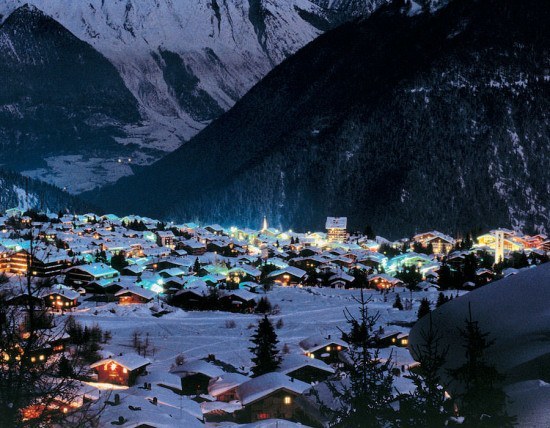 February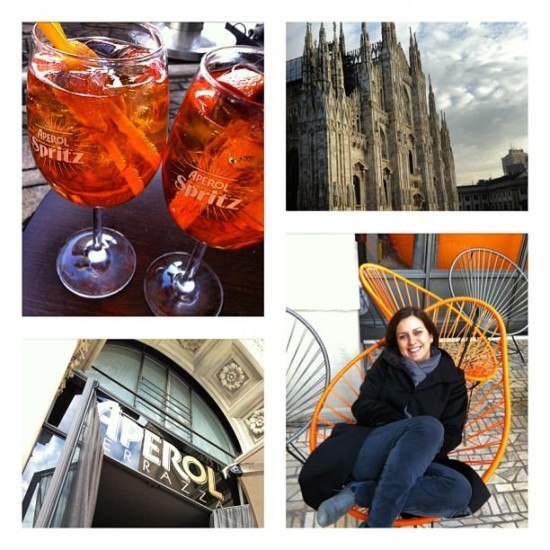 The shortest month of the year was also quite interesting – I went back to Milan, a city that most people don't like, but I am a great fan. I also returned for the first time in over 7 years to Amsterdam in the Netherlands. I liked it so much, I went back again later in the year.
March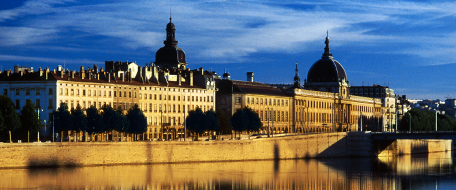 March was an exciting month – and still keeping the European theme, I went back to Lisbon, Portugal (my hometown) which was lovely, as always. I also visited Berlin which was a lovely surprise (a city that needs a repeat visit!!) and then headed off to France to our annual ski holiday with friends, which this year had an added bonus: we spent a weekend in Lyon at the end of it and absolutely feel in love with this amazing city.
April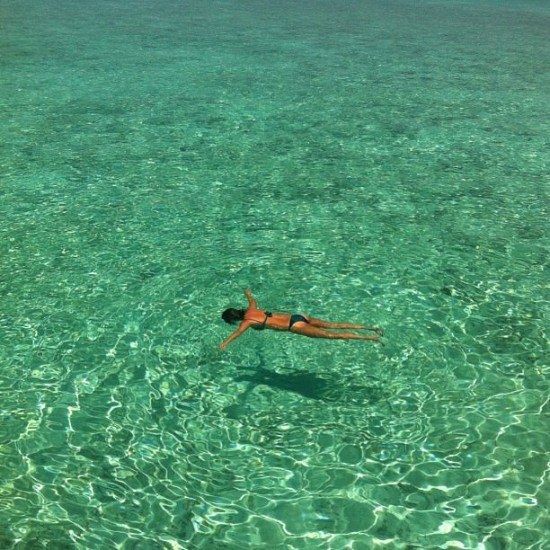 For my birthday month, I really pulled all the stops and only went on one trip, just the one. But oh my God – possibly one of the most special trips ever. I absolutely adored the Maldives, a place I vowed to return sooner rather than later. I also enjoyed our stopover in Doha, Qatar, which was my first taste of the Middle East.
May
May was all about Spain, one of the countries that I love the most. It was a delight to go back to Mallorca, a place I know well and had not been in over 10 years. We loved our stay here and decided that it would be part of the annual O'Reilly weekend repertoire. Simply stunning.
And in mainland Spain, I found the beautiful Finca Cortesin, which was my hotel of the year. I cannot find another way to describe it.
June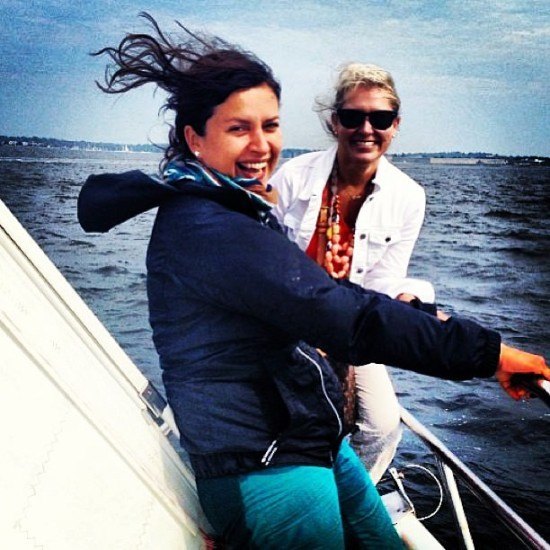 June was a very girly month. And so much fun – I headed to Newport, in Rhode Island (USA) with my lovely friend Lauren, who also helped me rediscover Boston, a city I had not been to in over 6 years. There is something about this part of the world!
From there, I headed to Los Cabos, Mexico, which was the first time I enjoyed a trip to this country. I wasn't very lucky in the past and can report that I was not disappointed, as you can find out right here.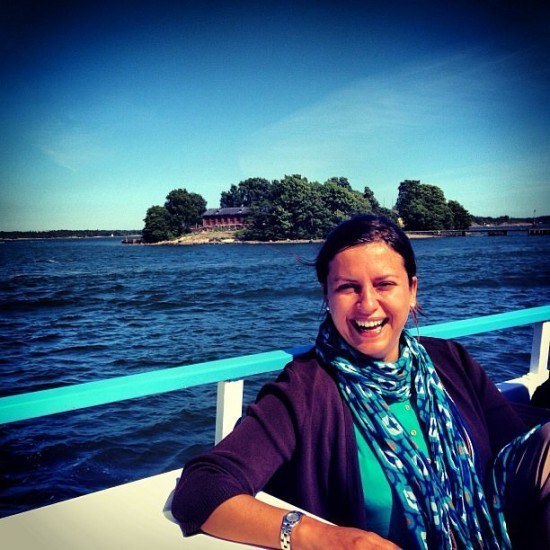 As this wasn't enough, I went back home and immediately left for something completely different: I spent a weekend in Helsinki, a city I loved and cannot wait to go back. I spent a weekend with the Quality Hunters team, aiming to improve travelling around the world.
July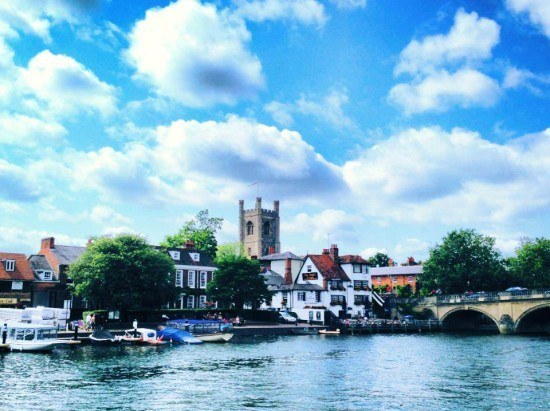 July 2013 was the hottest ever in the UK and I was delighted to stay home for a change. Or closer to home. I got the girls over for the Henley Regatta, and from there, took them on a little tour around my adopted hometown, Henley on Thames. We had an amazing stay at the Four Seasons in Hampshire – which I will never forget as it was the first time I ever sun bathed in the UK. People would ask where I got my tan from and could not quite believe me…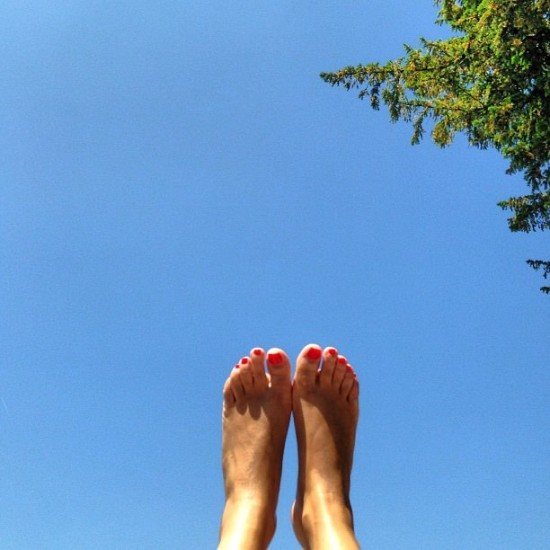 We even headed further south (west) and the girls had their first taste of Devon. Salcombe was our destination and it was as quirky and lovely as I remembered. And I even got to go to the beach (albeit wearing more clothes than usual).
The rest of the month was spent in New York City, where I had to go for work, and a little play of course.
August
The glorious British summer continued, and we just stayed home and enjoyed the weather. That meant barbeques and a fair bit of champagne, 'just because it was sunny', and the month could have not been more perfect.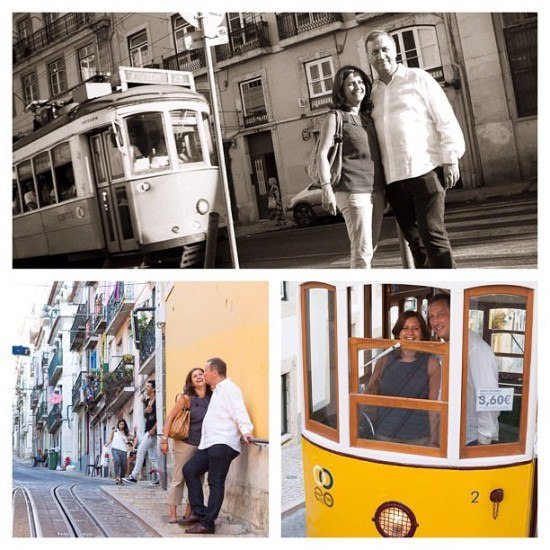 At the end of the month, we headed back to Portugal to say hello to my family in Lisbon and to sleep our all worries away in the Alentejo, one of Portugal's leading wine-making regions and a place I would urge you to visit.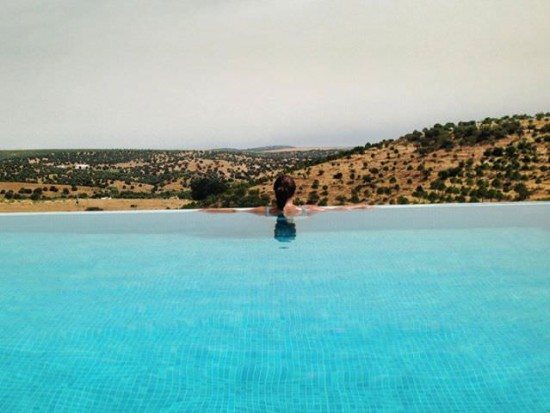 September
We had a family wedding which was incredible and took us to the Brighton area quite a few times during this period. I love this part of England and it is somewhere I would love to explore properly one day.
At the end of the month, we went on our annual trip to California, which as you know by now, it is an annual event. Call it a pilgrimage…
We got things started in San Diego and from there, we headed to Rancho Valencia, where we spent 3 days. I loved this hotel and almost did not leave it as it was truly special.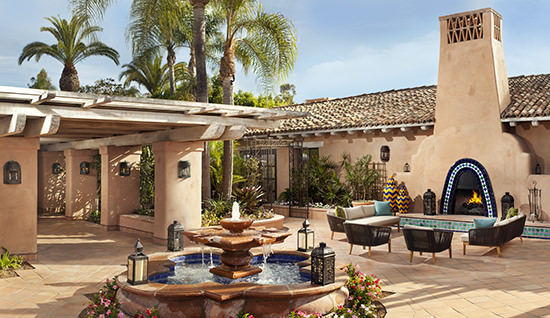 From there, we disconnected from the world in Palm Springs – we do this every year and I would highly recommend this for health reasons. We love the sun, the peace and quiet, the shopping and, who am I kidding, the food!
On our recent visit we tried quite a few new restaurants in the Greater Palm Springs area, and let me just say… more reasons to go back to the desert again.
October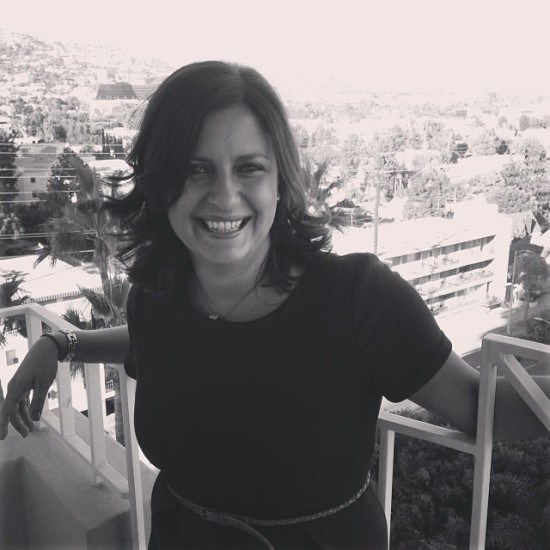 We continued our California explorer trip throughout October. I hadn't been to LA in over 3 years and oh, did I miss it. We had a fantastic stay for over 5 days – and were met by the girls which made it even sweeter. It was a perfect weekend indeed.
November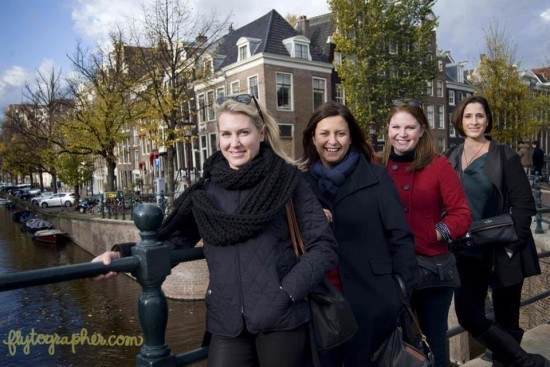 November was the perfect time for 3 amazing weekends in Europe. I got things started in Amsterdam with the girls – I have to say, Amsterdam has changed so much in recent years. We had an incredible stay – packed with stylish hotels, bars and restaurants. It was my second visit this year alone.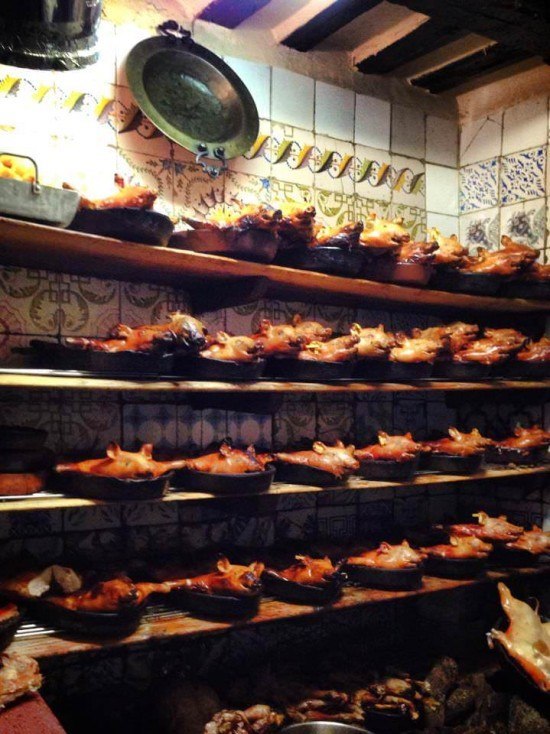 From there, we headed to Madrid to celebrate Mr. O's birthday – a city I love and called home for 4 years, and I hadn't been back since 2009. We had an incredible stay at the Hotel Villamagna and are plotting our return.
And to end the month in style, I headed to Rome with my sister Renata, where we had the wettest weekend of the year, but also one of the most fun. It was lovely to spend some sister time and continue our quest for shoes…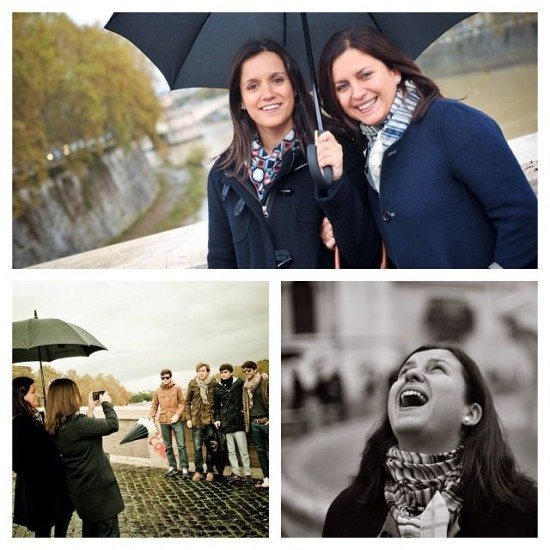 December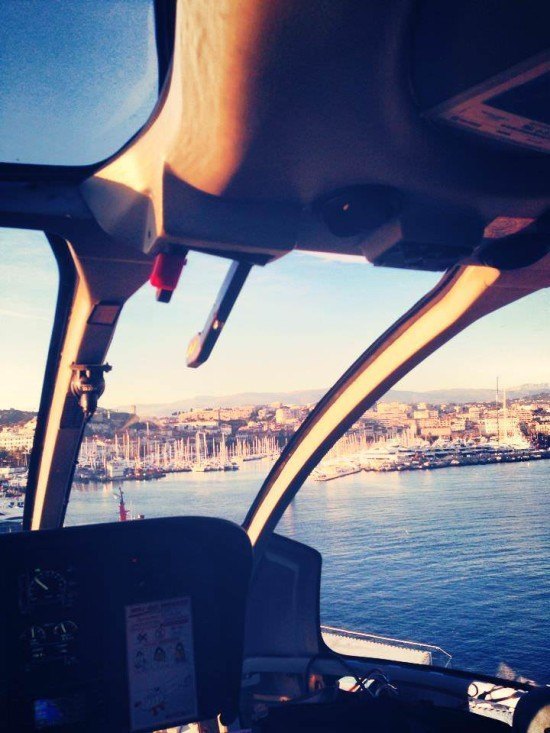 The year was about to come to an end, but not without a bit of lux. I spent the first week of the month in Cannes, France, attending a conference, and also enjoying the views – the sun was out and it was lovely just to see it in between meetings.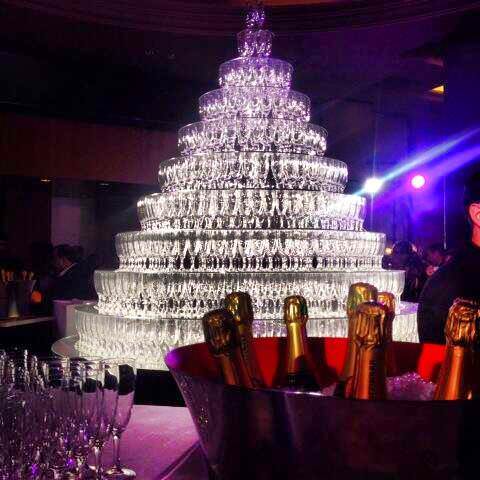 And with this, came the begining of the ski season, which meant a return to France and a first visit to Alpe d'Huez for a long weekend. A bit of skiing, eating and parapenting were in order – I still cannot believe I did it!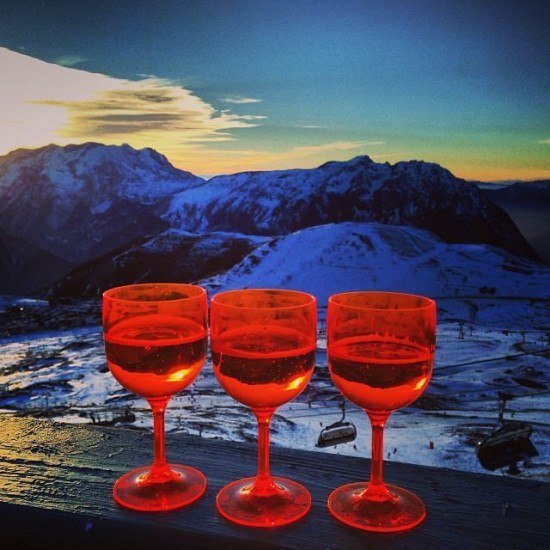 Christmas was spent at home, where both our families and close friends came to for once, this year. It was wonderful and busy – but we loved it.
After that, we decided that we needed some sun, so we headed to Miami for a week of bliss. I am here right now and there is no sun – but we have been catching up on sleep and just relaxing, which is just what we needed.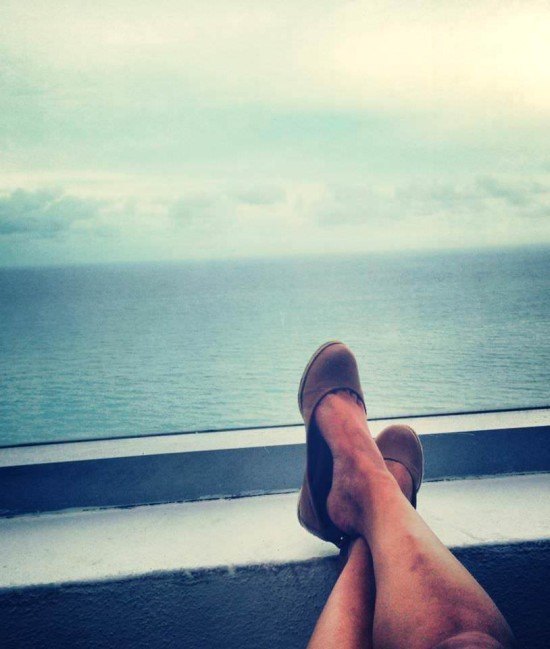 So from Florida, I would like to wish you a fantastic 2014. Thank you for your support and company throughout 2013, a truly fantastic year.
xo
Mrs O