Here are my top 5 beauty essentials for Autumn – including some of the best skincare, cleansers, body wash, hair care and 'other bits'
Are you ready for my quarterly list of Beauty Essentials? Are you ready for Autumn? The Summer of 2019 was a great one – from a hop to California, to discovering a side of Turkey I did not know and a return to our beloved Finca Cortesin in Spain, I cannot complain.
Some of my suggestions for summer beauty essentials completely sold out (and I had great feedback from hundreds of readers), so much so, I took it to the next level and prepared a round up of my favourite long haul flight beauty essentials – which many of you also loved.
I don't try dozens of products every month – in fact, I cannot be asked, so my recommendations for the best skin care or the best cleanser are the ones I currently am using (or have done so for years).
Without any further ado, here are my Top 5 Beauty Essentials for Autumn 2019.
Body wash: The Ritual of Dao Foaming Shower Gel by Rituals
Get it from £8.50/ $9.50 from Feel Unique (Europe or North America), Amazon UK,  Ulta (USA)
I haven't shopped at Rituals in years but the smell of the home perfume they were spritzing recently made me go in, buy their wonderful home spray and then this gorgeous gorgeous foaming shower gel. I used to buy these years ago and kind of forgot about Rituals, who is now in every corner in the UK and the USA (being a Continental European staple for decades).
The texture is lovely and the scent is very calming – there are plenty of smells to choose from, but this is the one I bought.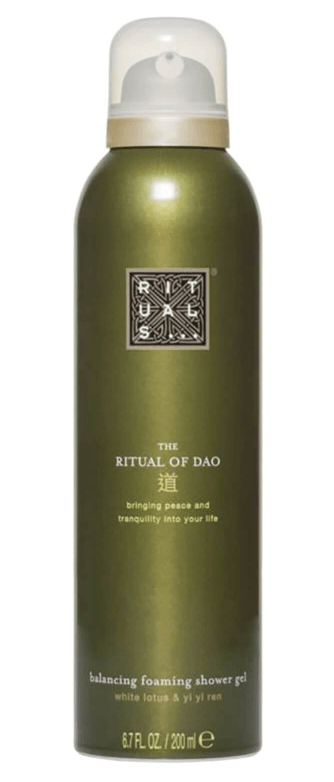 Face Cleanser: Mario Badescu foaming glycolic cleanser
Costs £/$16 from Liberty London or  Sephora (USA)
I have featured Mario Badescu's products before – they do an amazing spot treatment and slowly I have been trying other products from this range. It doesn't smell of anything (which I quite like) and I use it every night (or most nights) after removing any makeup. My skin is the clearest it has been since all the IVF drama (which really had a negative impact on my skin besides the obvious side effects).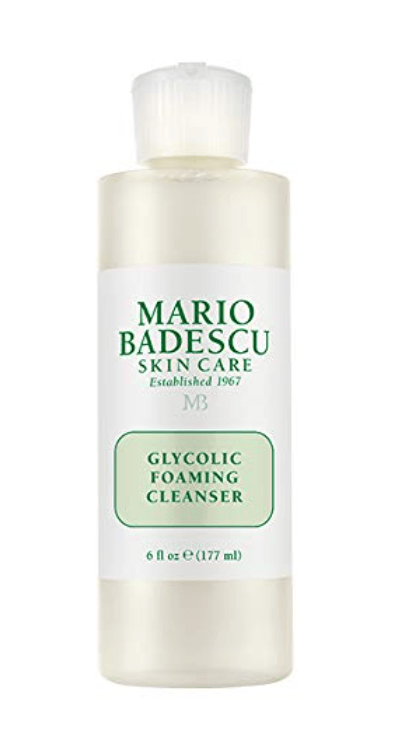 Face cream: Weleda Skin Food (Light)
Costs £7.95/$10 (for 30ml) from Liberty London, Ulta Beauty (USA), Feel Unique (Europe and North America) or Amazon (UK/Europe or USA)
One of my best discoveries which goes with me wherever I go (see my long haul flight beauty essentials). So much so, it is a staple in my skin care collection and I use it whenever my skin feels dry and I can't be asked to use 4 other products. It is great value, does what it says on the tin and also doubles up as hand cream when desperately needed. Cannot recommend it enough – this is one of the best skin care items around, in my opinion.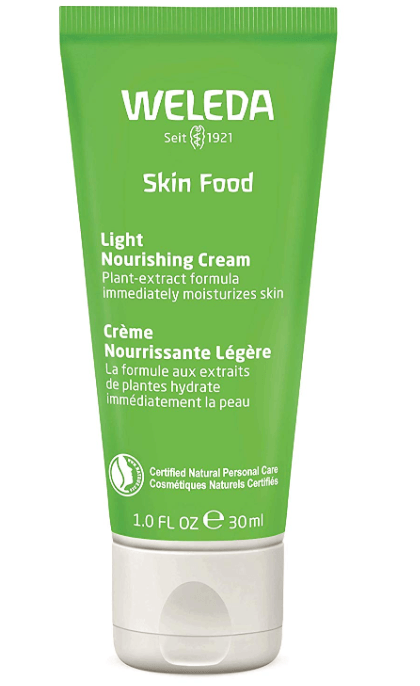 Hair care: Bumble and Bumble Hairdresser's Oil Heat and UV Protector
Costs £22 from Space NK, 
I have been in denial with the need to use a heat protector but finally converted before it was too late – and this is the product which made me do it. Spray it whilst damp, and then go to town with your preferred hair styling tool. It also smells divine.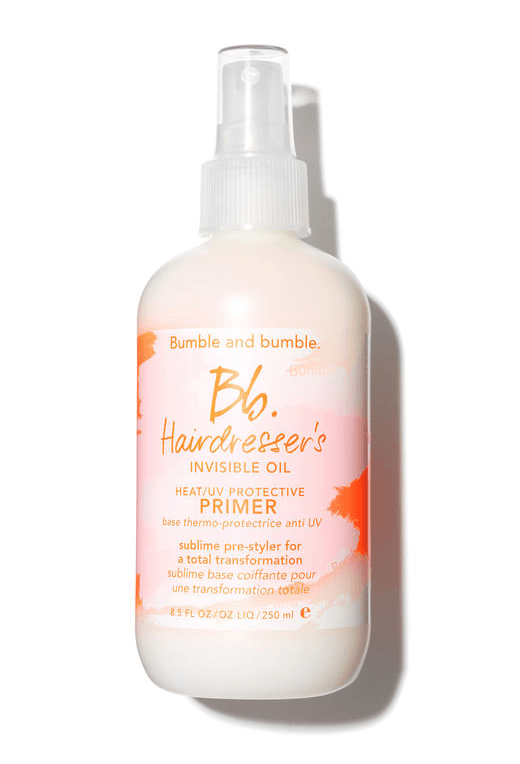 Poo drops: Aesop Post-Poo drops
Costs £20 from Selfridges, Space NK, Nordstrom
Yes, you read it right – post-poo drops which make your bathroom not smell of anything 'should any vigorous activity occur'  – these words are used in the packaging and I am not making them up. They last a long time too, so it is a win win.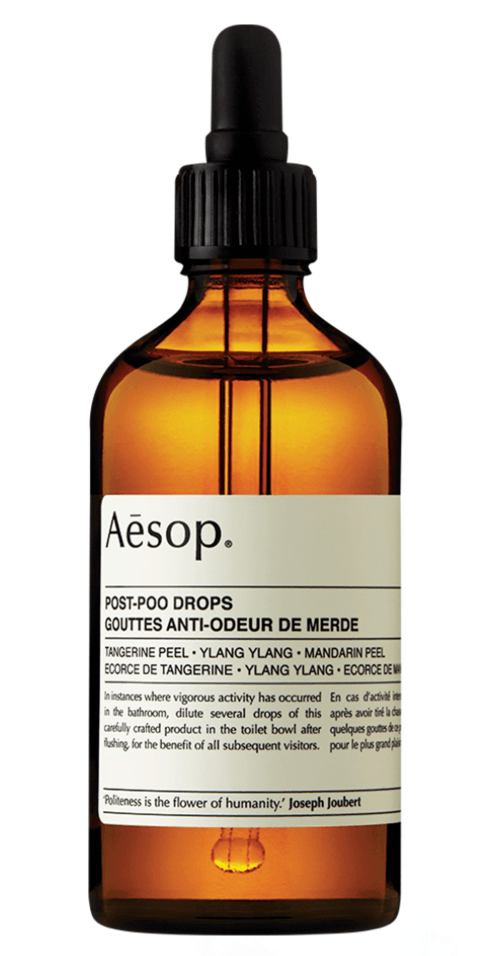 I hope you have a great Autumn and let me know if you try any of my beauty essentials.
xo
Mrs. O
Pin for later