You know I am not a person that regularly discusses either politics or religion – certainly not on this blog, and most definitely not at dinner parties.
One day last year, more precisely when I arrived in Rome for a cruise project, I met Ana Garcia. She was to be the director of two of the three short films I was shooting on that trip. There was something intriguing about her – she spoke perfect English, but she didn't look British. She looked a bit like me, or a bit Spanish – we were both wearing pearl earrings, which is a sure way to know if you come from that part of the world and our wedding rings were exactly the same (3mm yellow gold). I was so intrigued, I had to ask she was from… and believe me, I wasn't expecting the answer. Gibraltar. It made total sense – the perfect mix.
It turned out that Ana and myself (same name, huh) had a lot in common, and over the weekend, in between shooting, we talked a lot about life. How we both chose to come to the UK but also how much we appreciated our heritage, our home countries (whichever ones they were) and more.
Out of nowhere, I decided to ask her about the whole Gibraltar – UK – Spain issue and was incredibly surprised when she told me her story, of which she made a film about. Months later, I got the DVD and learned so much about this part of the world and how politics really affected people's lives – not just random people, but Ana and her family (and their friends).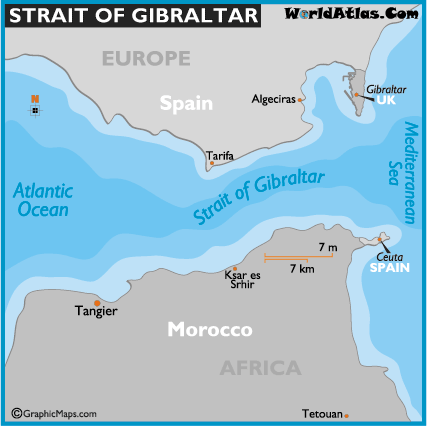 I have visited Gibraltar quite a few times, and most recently actually flew there to go to a nearby hotel in Spain – I didn't have an issue (only sad that I didn't get to spend any time in Gibraltar itself). This was in June 2013. Fast forward two months and things have changed quite a bit – if you are not aware of the issue, just have a look at websites like the BBC.
For me personally, I have followed the story all my life from the Spanish perspective (and never understood it). I now live in England and Gibraltar is not really top of anyones discussion, except for now, which obviously adds an interesting perspective to this story. So I thought I would share the perspective of someone who is (or whose family is) right in the middle. Someone who is FROM Gibraltar.
Without further ado, meet Ana Garcia.
Mrs. O
Who is Ana Garcia?
I'm a London based documentary film maker. I grew up in Gibraltar and went to University in the UK and Italy (studying film, cinema and Italian). I got my first documentary job in 2005 working on a series about Italy for the Discovery Channel, never looked back!
When did you leave Gibraltar? Why did you move to the UK?
I was sent to boarding school when I was 12 years old. It was a shock to start with, the fields and rain weren't quite the beach and sun I was used to but I did grow to love it eventually. I was passionate about film from an early age and there was always more opportunity for me in that industry in the UK than in Gibraltar. So after University I made the tough decision to leave the home I loved and chase the career I wanted in London.
Being Portuguese, we are not very far from Gibraltar, but only after meeting you when we went on a cruise last year and you directed two of my films, I understood the Gibraltar situation. All the press we got, if any, was of course Spanish-biased. If you could summarise the occurrence, without giving away too much from the film, how would you tell the Gibraltar story?
Big question! The Gibraltarians have been living on the Rock since 1704 when the King of Spain ceded the Rock to Britain. Spain have wanted the Rock back ever since and the Gibraltarians have refused to give in. Spain refuses to acknowledge the people or Government of Gibraltar, but we have been there for well over 300 years. The Gibraltarians are a peaceful people who ask only to be left alone. The Spanish Government has repeatedly used bullying tactics in attempts to break Gibraltar in to submission, examples include closing the border between Gibraltar and Spain for over 16 years, daily queues at the frontier, methods of intimidation on the road from police … the list goes on. As in other parts of the world, when pushed and bullied, people come together and become stronger as a community. This is what has happened in Gibraltar. As long as living generations can remember the aggression that Gibraltar has suffered at the hands of Spain, Gibraltar will never be Spanish.
I wasn't aware that, for a time, Gibraltarians had the border closed, and could not leave the Rock. What impact did this have on business and general life? How did it impact your family?
Franco ordered the closure of the border in 1969. It was a blow that was intended to bring us to our knees. Gibraltar's work force, at the time, came predominantly from Spain, as did most of our food. Spain at the time was just getting over the Civil War, so our Spanish neighbours were very poor and needed the work and income provided by Gibraltar. When the border closed, people had to decide which side they would stay on and many families, including my own, were separated. The border was shut by land, sea and air, even telephone lines were cut off. It was a huge blow to both sides, but on the Spanish side, people were starving. Any local today will tell you of the horrors at the gates. People would go daily to the gates to scream across at their loved ones on the other side, much like you might do behind prison bars. If a family member was sick but alive, a white handkerchief was waved, if the family  member had died, a red one was waved. Brides would come down to the gates to wave at their families on the other side, new mothers would bring their babies .. etc etc. It was tragic and raw and still haunts many of the families that suffered this separation today. In many cases, families were never again reunited; when the border finally fully re-opened in 1985, family members on the other side had passed away. In terms of business in Gibraltar, we turned to Morocco for resources and work force. Today we have a very healthy Muslim community on the Rock and that is something that Gibraltarians are very proud of – the rich mix of religion and people who live in harmony in this tiny place. Financially, it was the UK that helped Gibraltar through those very difficult years.
Why did you decide to make this film? What are your goals?
I promised myself I would make this film when I was ten years old, sitting in a border queue as a Spanish police officer interrogated my mother. I could see she was nervous and this made me angry. I felt a huge injustice every time I had to sit in the queue for hours, just so we could go for a walk in the countryside. It was always scary to be stopped by police because they would often refuse to accept our Gibraltar passports or Gibraltar licences, which is something they still do today. I felt it was wrong then and it's still wrong today, that one huge power can bully and intimidate a relatively tiny power in the name of pride. Remember that Spain is 506,000 km2 with a population of over 47 million people. Gibraltar is 6.8km2 with a population of 30 thousand. I made the film because I felt that Gibraltar has been unfairly represented in the Spanish media for long enough, and generally unrepresented in the rest of the world. My goal was to let more people know who we are, why we fight to be British and why you can bet your life we will continue to do so in years to come.
How has it been received? How can people see it?
The film was critically well received in film festivals and by journalists who gave us kind reviews, but it is yet to be distributed to a wider audience. It has sold to broadcasters in Finland, Australia and Spain and the day it is broadcast in the UK, I think I may get struck down by lightning! (She must have been as since we published this interview, the film has been picked up by the BBC) It will be a very happy day for me the day everyone can watch the film on TV and it will be available for everyone to download online.
When did you know you wanted to be a film director? What gave it away?
I knew I wanted to be involved in the world of media from a very young age but it took me a while to figure out which side of the lens I would be on and what exactly I was going to do. It began to click in to place at school when I was allowed to direct my first play, and then at Uni when it suddenly became very clear I would never do anything else.
How would you describe the Gibraltarian culture? I am guessing it would have a very interesting mix of British and Spanish influence. Am I right?
Yes, you're right. It's very Latin in nature. The first Gibraltarians on the Rock were the ones who served the British Garrison back in 1704. They were merchants and traders who came from Italy, Malta and Spain to service the Garrison. Eventually they settled and had families and these people became the Gibraltarians we know today. I know my mother's family originally came from Italy and my father's came from Spain, and this is typical of a Gibraltarian family.
You now live in London, in the UK. How often do you go back to Gibraltar? What do you miss the most about it?
I go back as often as I can! Usually for a weekend every couple of months and then longer breaks over Easter, Christmas, Summer etc. I miss the family the most, the sense of community and safety. You are never alone in Gibraltar. And I miss the sun, the sea and the beach. I never stop missing the beach.
What is next? What projects are you working on at the moment? What will be the next Ana Garcia film?
I'm producing a series for BBC2 about Industrial Britain and developing an exciting drama documentary thriller with Revolution films … watch this space!
To read Ana's article for the Guardian, just click here. To see a trailer of Ana's film, please visit her website.
The BBC will show Ana's film on Wednesday 4th September at 10pm UK time on BBC4, followed by 7 days on the iplayer.
What are your views about this topic?