One of my current favourite salads or a side dish for a barbecue is this version of Tabbouleh, a Middle-Eastern staple, by Kate Harrison, author of the book, The Dirty Diet.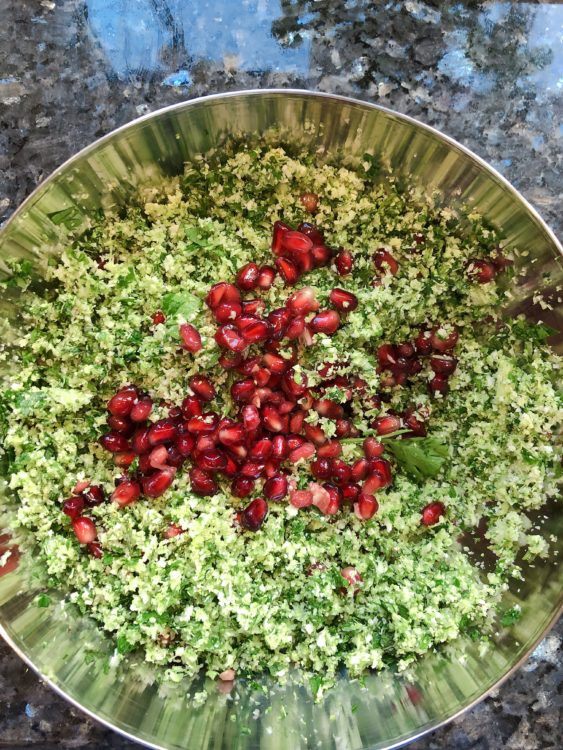 This is a really interesting book if a) you need to shed some weight (I do!) and b) if you are in a rut and want some new super simple recipes. I have bought the book for friends who absolutely are not on diets and do not need to be, only because the recipes there really are fantastic. It is the best £6 you will spend all week and you may surprise yourself.
I have adapted the recipe a teeny tiny bit, and we really enjoy this dish. In the book, the quantities show below are for 2 servings (perfect at 131 calories per person). Personally, I think these quantities make a generous side dish for 4 and go really well with grilled chicken wings, for example.
Without further ado, here is the 'Tabbouleh' – I am using inverted commas as this recipe skips some of the key tabbouleh ingredients and is just a salad.
The Dirty Diet's 'Quick as a flash Cauliflower and Broccoli Tabbouleh' recipe, with some Mrs. O edits.
Time to prep: 5 minutes
Difficulty: Easy
Servings: officially 2, but I would say 4 as a side dish
Calories per serving: 131 (if 2) or 70 (if for 4)
Quick 'Tabbouleh' ingredients
200g mixed cauliflower and broccoli florets (or just broccoli)
Handful of fresh mint
Handful of fresh flat parsley
3 spring onions, chopped
30g fresh pomegranate seeds
150g fresh cherry tomatoes (we usually do without)
Juice of 1 lemon
1 tablespoon of extra virgin olive oil
Quick 'Tabbouleh' method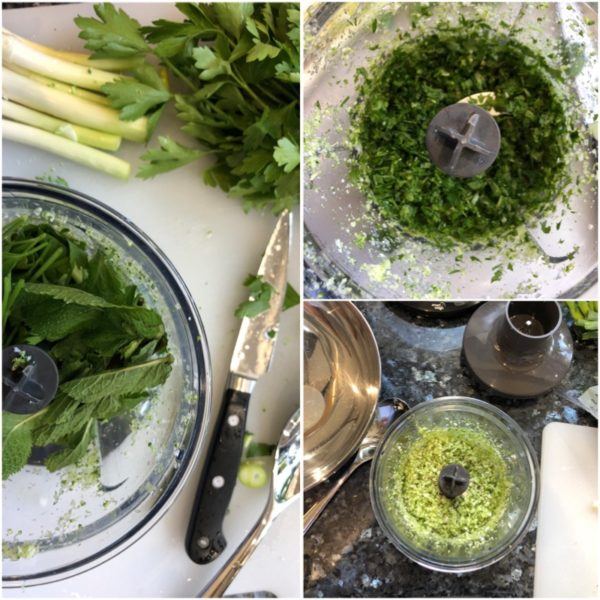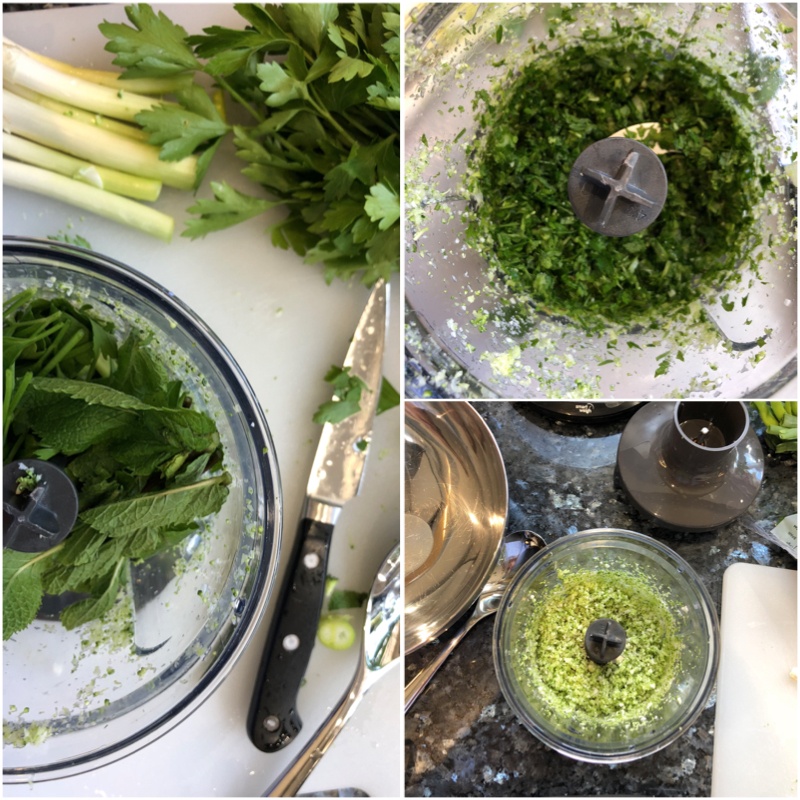 Pulse the florets in a food processor until they form 'grains'. Add to serving bowl.
Pulse the herbs and spring onions together. Add to serving bowl.
Mix everything together in serving bowl. Add pomegranate seeds and/or cherry tomatoes and stir together.
Pour over lemon juice and olive oil. Add salt if necessary and serve.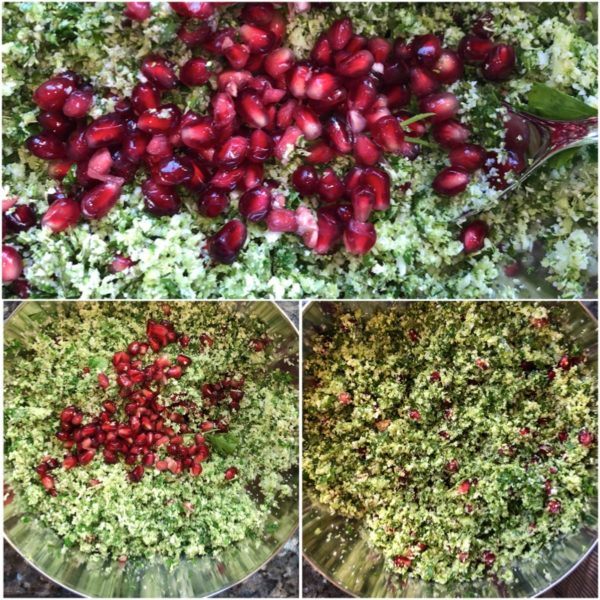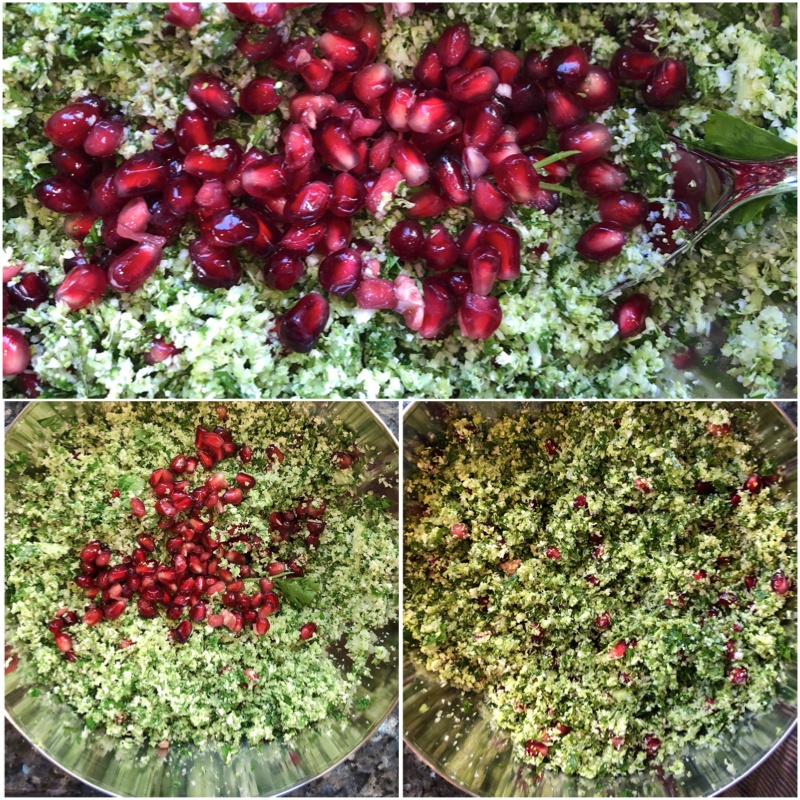 This is a very simple recipe, but very different to something we would normally have at home and we love it. We are adding a lot more herbs to our salads and they really make a difference.

If you are in the mood, you can have a look at my Mango Salsa recipe which is also delicious.

Prep utensils used:

Ikea white cutting board (3 for £6.90 in UK/Europe, $8.50 in USA/Canada)

Ikea mixing bowl 20 cm in stainless steel (£6.15 in UK/Europe, $11 in USA/Canada)

Knife – part of Wusthof knife set (£499 UK/Europe, $479 USA/Canada)

Braun hand blender set (£64.99 in UK/Europe, $90 in USA/Canada)

Let me know if you try it!

xo

Mrs O

Article was posted on

<!-comments-button-->