It doesn't matter how many trips I have booked or intend to book each year, one is absolutely non-negotiable (or even sacred!) – and that is my week in the south of Portugal, which includes at least a day in the Alentejo, and the rest of the week in the Algarve. It was part of my pre-nuptial agreement with Mr. O (he didn't really argue – I suppose he was glad I am not from a cold country).
This year, we were in for a treat. There had been rumours for months – "where is it"? "it's supposed to be amazing!" or "when does it open?" All questions I had been asking myself – and couldn't be happier when Hallie and Tim invited me to have a look at Fazenda Nova before it opened.
When we got there, I had the weirdest feeling ever – I felt that I had been there before. I know now why – and I shall tell you in a minute.
You know things are going to go very well when you are welcomed with sparkling sangria on arrival – I keep saying this: the Portuguese know a thing or two about this drink!
Fazenda Nova is a very special project. I call them "labour of love projects", because I really admire people who have the courage to leave their lives behind and pack up their jobs and suitcases and are willing to set up shop in a foreign country. I particularly admire those who choose Portugal to do so.
I always say, highly influenced by my Portuguese mother, that if one leaves home, it has to be better. I seriously needn't have worried. What do you think?
I particularly loved the bathrooms and noted the Hansgrohe rain showers, just like home, and loved the REN toiletries, which aren't easy to find in Portugal. I thought it was a nice touch.
It was time for lunch, and this is one of the best parts of this stylish guest house. The food was incredible. Stunning. As Portuguese as it could possibly get – we were treated to the best gaspacho of my life, followed by red mullet (which they didn't know, but is my favourite fish in the world) and an obscene dessert indulgence. With incredible wine pairings. We were absolutely lost for words, which doesn't happen very often.
After lunch, it would be rude not to spend a bit of time at the pool.. it was all mine anyway 🙂 and at peak times, with only 10 suites, it will never be crowded anyway.
All of a sudden, I realised why this place was so special and familiar – it was a very strange feeling. It felt like… home, which is something I don't feel a lot, except, you know, when I am home. Some years ago, Mr. O and I toyed with the idea of having a house in the Algarve – not by the beach, but somewhere in the countryside, exactly like Fazenda Nova. And the place looked exactly the same – of how we wanted it to be.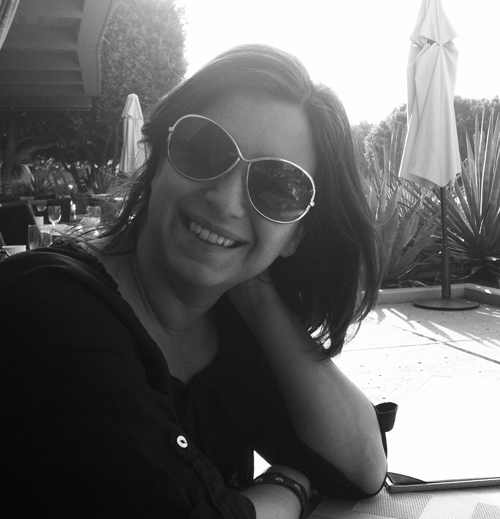 Life, for me, is all about the simple things – great comfort (and as understated as possible. I honestly don't think places like Dubai are for me), peace and quiet (so I can sleep and read while I sunbathe, which is something I love) and great food. As simple as possible – no sauces are needed. And, I almost forgot, some Portuguese sangria.
So what am I going to do? Go back as soon as possible. Octobers in the Algarve are wonderful – no crowds, lovely weather and we now have Fazenda Nova as our home away from home.
To find our more about Fazenda Nova, visit fazendanova.eu
Até breve,
xo
Mrs. O