Looking for Christmas gift ideas for people who are hard to buy for? I have you covered.
I still stand by last year's Christmas gift list – but I love getting emails or messages from readers asking for ideas for Christmas gifts for their spouses – and they have started a few weeks ago.
We own every single item I am listed below – most of the lists around seem to be of things people haven't really bought 'but look like a great idea', but I find it quite strange – it is like me recommending a hotel I have never visited.
Without further ado, get your credit card out… or just forward this list to whoever should be buying you these beautiful things. Happy Xmas!
PS. if you are looking for smaller items, check out my stocking filler ideas.
Christmas gifts for women
Mansur Gavriel shearling lined flat ankle boots
Costs £495/$495 from Mansur Gavriel and Net-a-Porter. (with global shipping)
I don't know if it is age, but I have started getting really cold feet since I turned 40. I bought a pair of these lovely (very normal looking) Mansur Gavriel boots and absolutely love them as they shearling lined and so warm inside. They will make a fabulous gift (I really like their travel tote bags and if you are looking for proper rain boots, click here).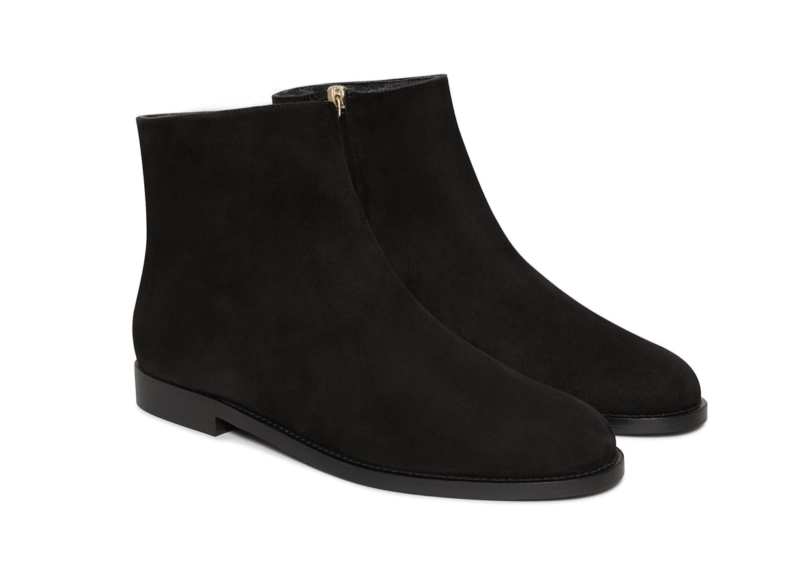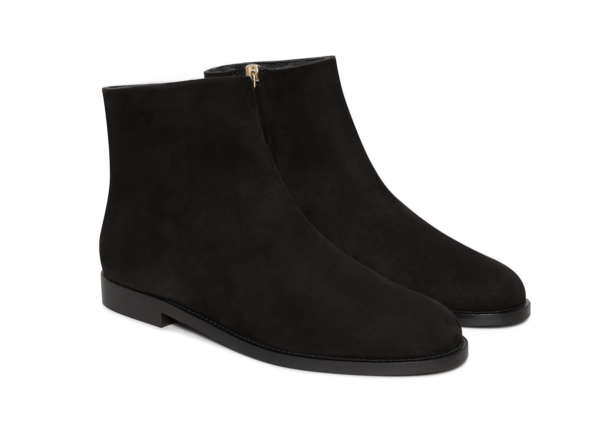 Tamara Mellon flatline sandals
Cost $350 (with global shipping)
Tamara Mellon's eponymous line is fab (you may recognise her name as one of the founders of Jimmy Choo) and she's doing this 'direct to consumer' retail model with a single retail location at Palisades Village not far from Santa Monica, California. I know it is Winter in the Northern Hemisphere but everyone is planning a sunny holiday for sure and I will be adding these to my flat sandal list asap. I bought mine in gold and there's also 2 heeled versions.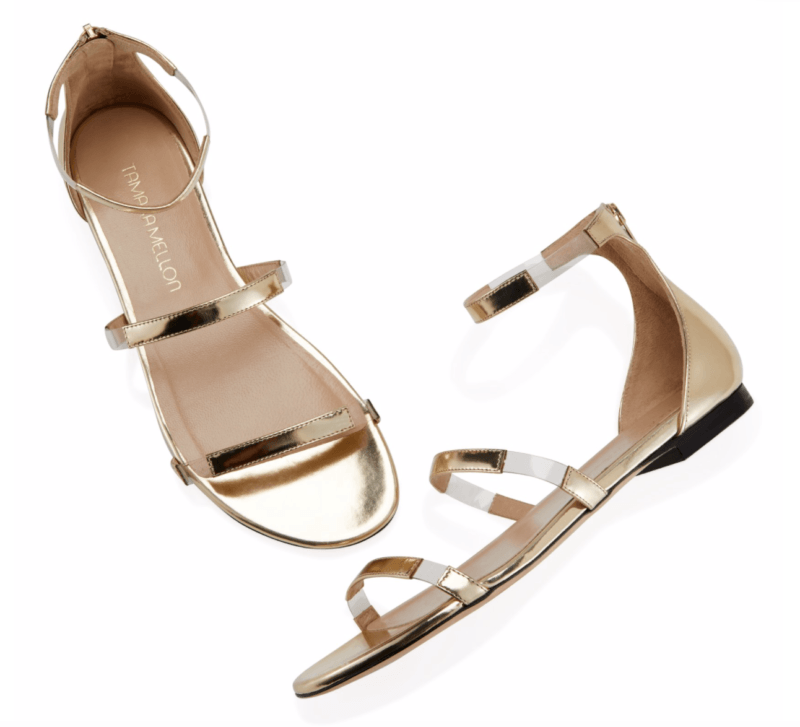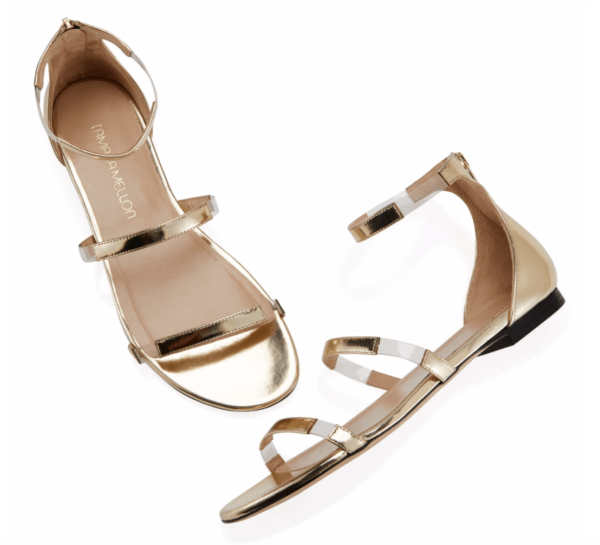 Smythson Panama Folded Crossbody Bag
Costs £525 from Smythson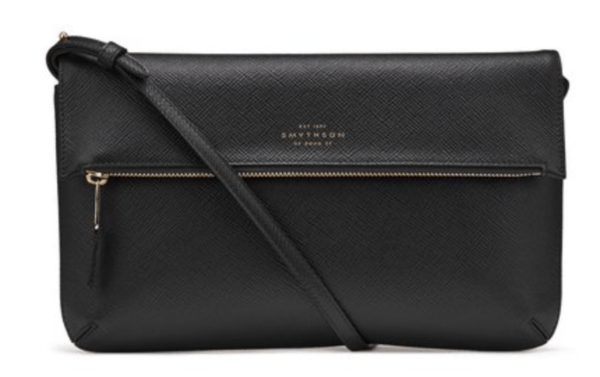 I have one in navy and turns out it is the perfect day to evening travel handbag. It holds quite a bit and after 40 years, I have converted to cross body bags. You can take it to dinner too, make it a clutch, whatever. An absolutely must buy.
Tiffany T Smile Pendant
Costs £285 in Silver, £655 in yellow Gold
I am quite fond of the new Tiffany T collection and really like this pendant (I have one in yellow gold) and looking to get a bracelet at some point (major hint here for someone).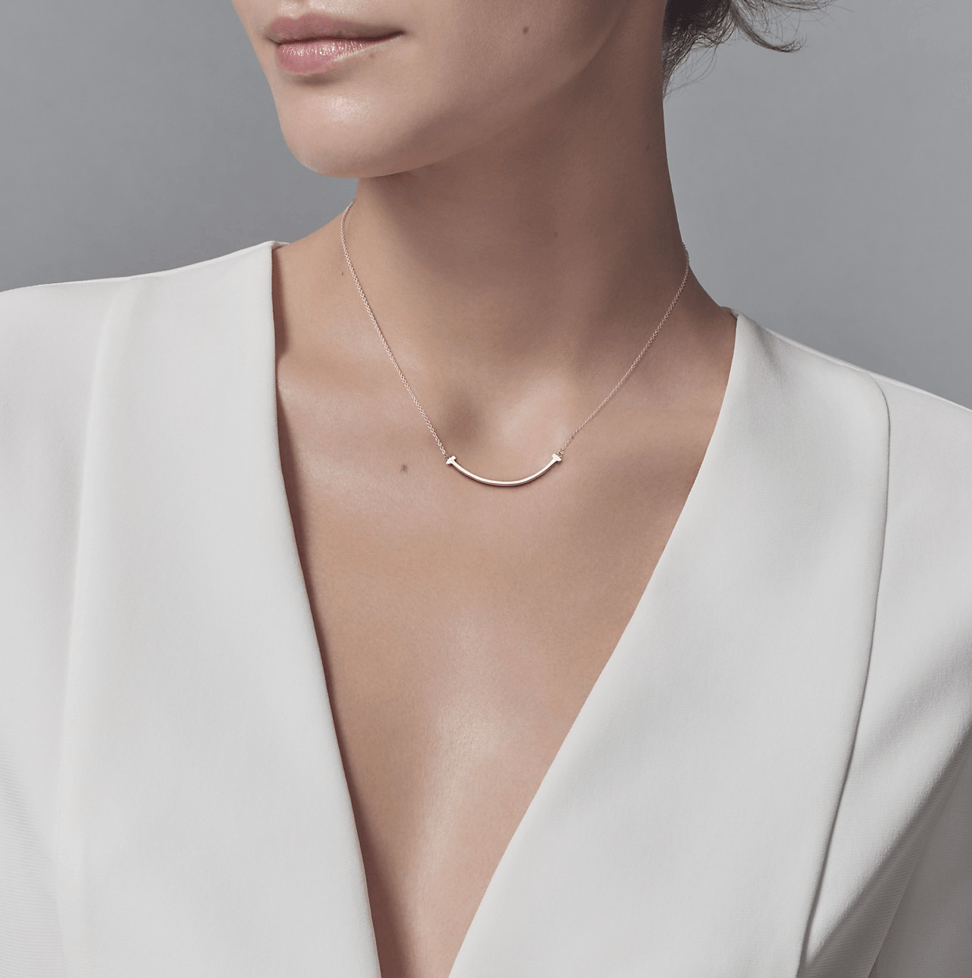 Sarah Flint Perfect Emma Pumps
Costs £275/$375 directly from Sarah Flint
I have 5 pairs of Sarah Flint shoes – and have been following very closely since they began. I love what Sarah stands for and how beautifully made the shoes are (and you are part of the process). The Emmas are really perfect (super smart, incredibly comfortable) and perfect for every occasion. I also like their perfect pumps (in 3 heights) and espadrilles. I have a $50 off code (which gives me a $50 credit, so thank you!) – just use df530c9176d6 as your discount code.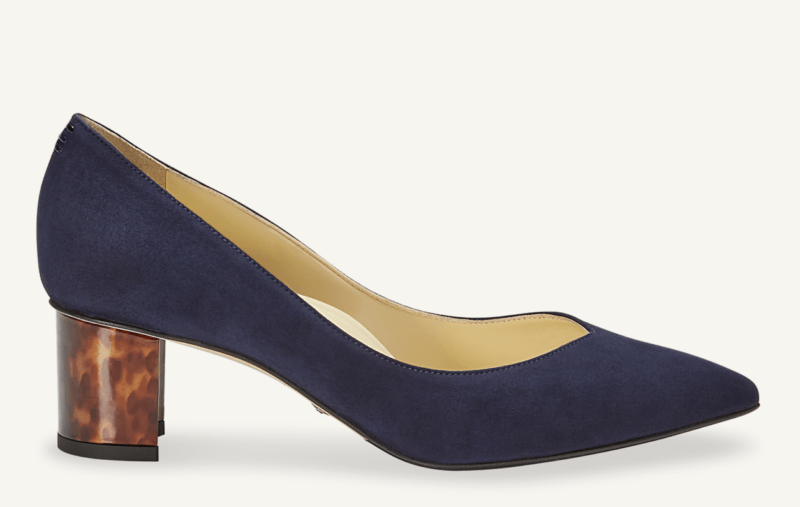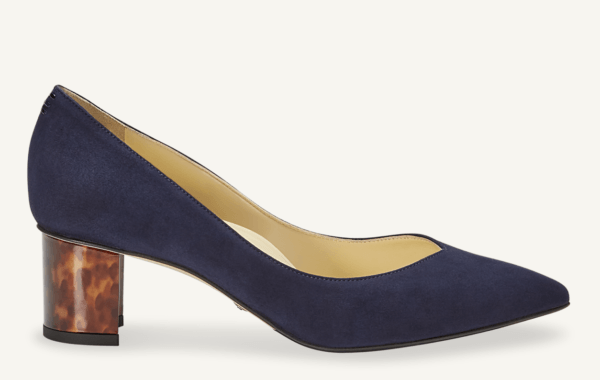 Christmas gifts for men
Fur lined cashmere coat from N. Peal
Costs £2750 from N. Peal
An updated classic – for the man who doesn't want anything too modern, but really wants to stay warm without compromising on style. Mr. O loves his and we put it to the test in Oslo recently and it gets 5 stars from us.
Smythson navy Panama briefcase
Costs £925 from Smythson
Chic, elegant and incredibly understated – Smythson is my go to brand for many items and their men's briefcases are no exception. Mr. O actually has had people stop him to ask where the suitcase is from. There's 20% off if you buy at London Heathrow (regardless of the destination).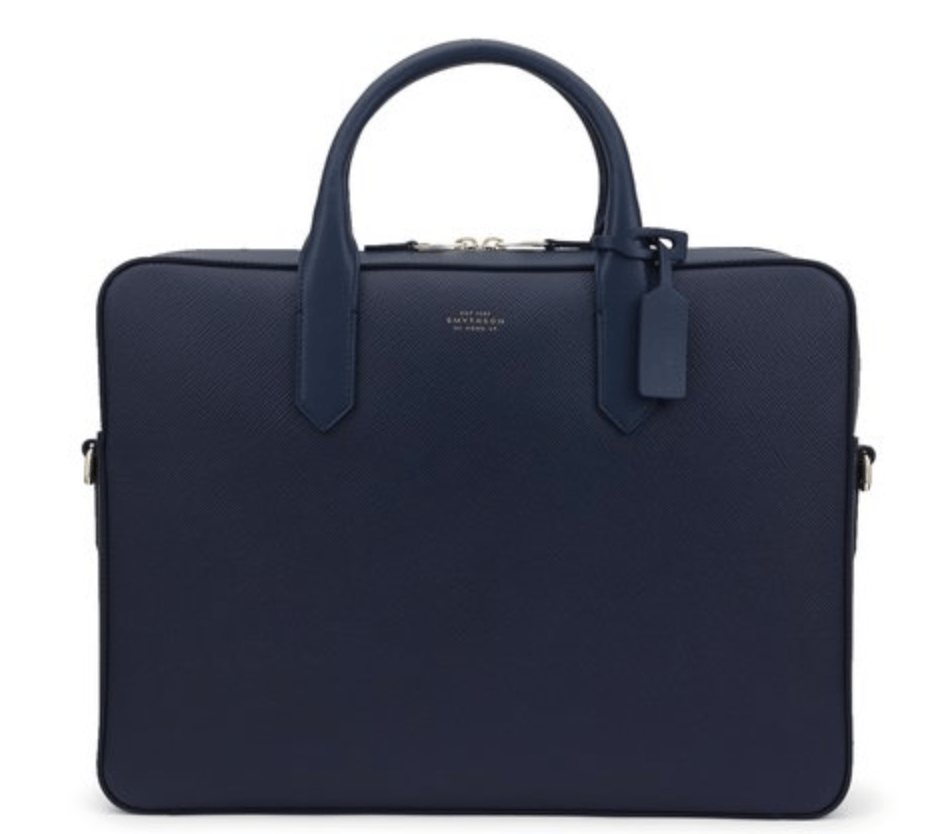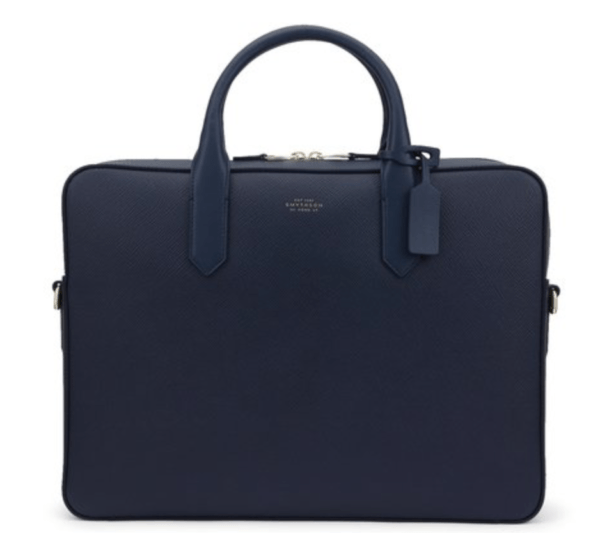 Christmas gift ideas for everyone
Peloton bike
Costs £1990 (but you will also need accessories – check website for details). 0% financing available as well (over 12 months). Use referral code 7VDV4U during Bike purchase, and get £100/$100* towards bike accessories.
There's absolutely no way you'd see me suggest anything like this a few years ago, but we love our Peloton bike and it has brought a lot to our lives. I have been on a weight loss mission this year (quite difficult post 5 failed rounds of IVF) and exercising more than ever – and what tipped the scale? Peloton. We bought ours in Newport Beach, California and it was seamlessly delivered in the UK and they are launching in a few more countries soon.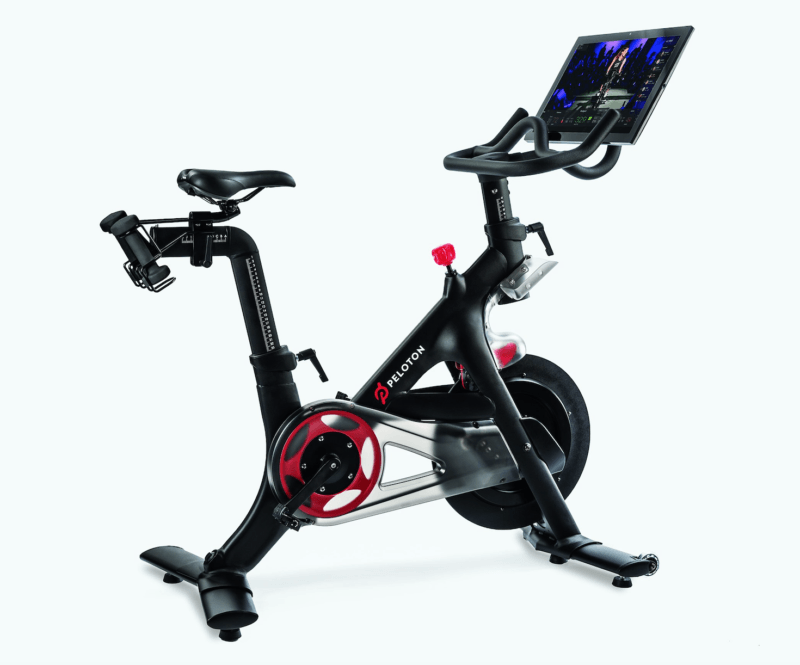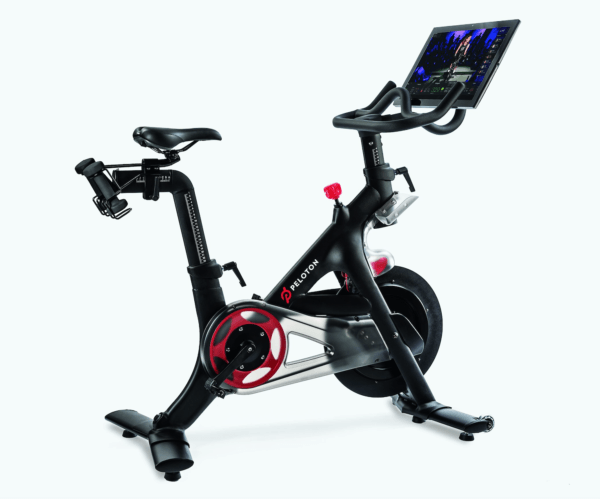 Amazon Fire HD
The Amazon Fire 8′ HD costs £85 in the UK (click here for the USA) and the 10′ costs £150  – may cost less due to seasonal discounts.
I had featured the Fire 10HD before and I still think it offers ultimate convenience when travelling (namely on planes) and outstanding value for money. I like that you can add a micro SD card (click here for USA) and expand the storage capacity (something you cannot do on an iPad) and in all honesty, all I want is to download my favourite shows and watch them when I travel. I added a Fire HD 8 to my collection as it is smaller and fits short haul plane trays better (and a must on medium haul, which can get up to 4 hours). Buy it for yourself, for the children, for everyone. Select the 'without special offers' version as it means no ads.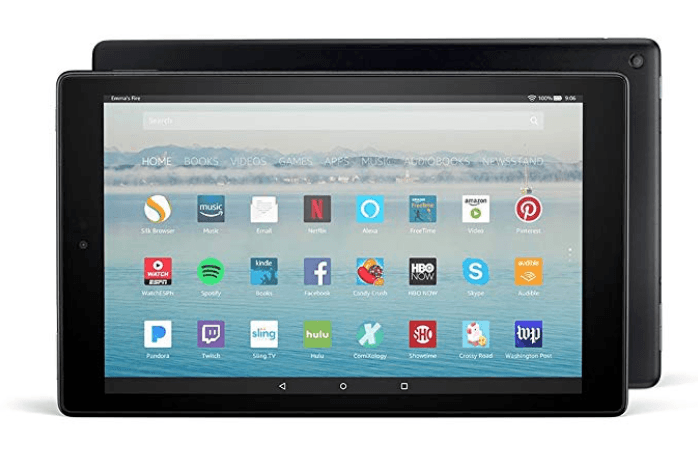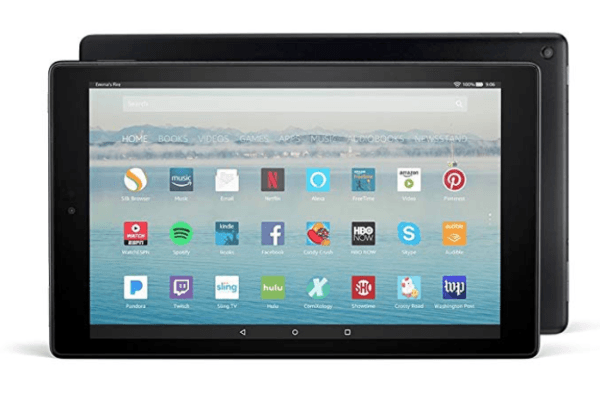 A Flytographer photo shoot
Costs from $250
My love for Flytographer is incredibly well documented here and I have surprised quite a few friends and family with gift cards and everyone loved loved loved them. You don't have to pick a location at all – so there is no pressure. It also makes for a great family gift – as the photos you will have will be amazing when framed (something I don't do often enough).
I hope you find these Christmas gift ideas of use – and obviously let me know if you end up being the recipient of any of the gifts above.
Have a great one!
xo
Mrs. O
Pin for later