I had the pleasure of visiting Bath, in England, for short day trips a handful of times. But after a nice meal and some very good shopping, I always felt I was missing out. Would Bath have enough to do for a whole weekend? Well, recently I made the decision to do exactly that – and spend a lovely weekend in Bath.
This time around, there were no trains, planes or boats – I am based in Henley-on-Thames and Bath is located under 100 miles away from our home. So we got on the M4 and in less than 90 minutes, we arrived. It was quite different – in a way it felt too easy. But I liked it. A lot. (For the record, Bath is easily accessible by train from London, taking exactly the same time).
Friday
We made our way towards our hotel – which was very easy to find as it is located in one of Bath's landmarks: the Royal Crescent, a row of 30 terraced houses laid out in a sweeping crescent. And guess what the hotel was called? Yes, it was very accurately called The Royal Crescent Hotel & Spa.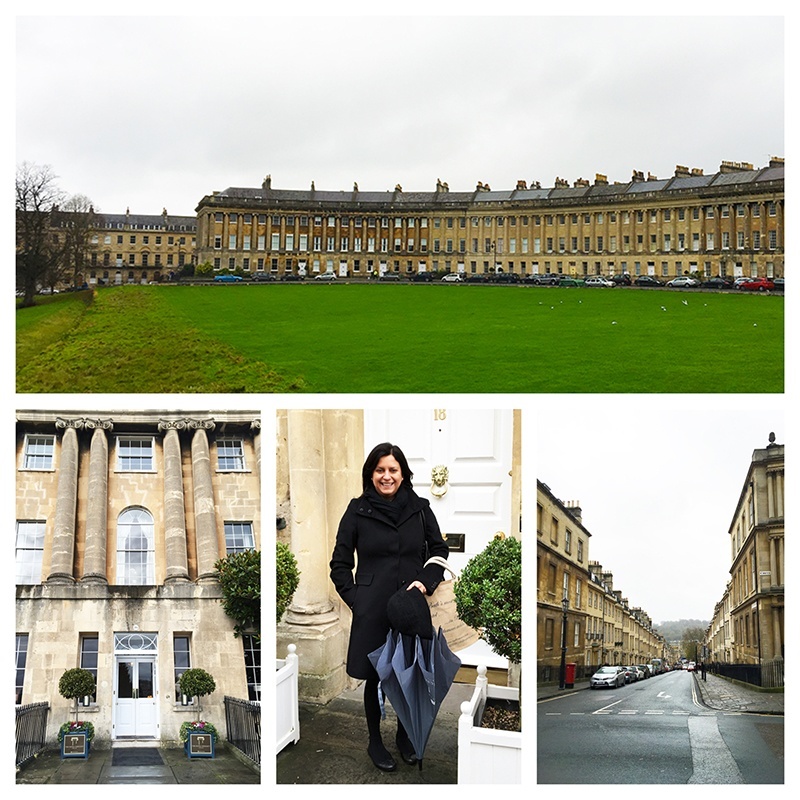 We literally dropped our bags, and made our way towards the city centre which was really far away. I am joking: literally a 7-9 (notice the precision) minute walk down Gay Street (pictured above), left on George Street and then right on Milsom Street, which is 'my' heart of Bath. Maybe because it is where all the lovely shops are located. More about that later.
We were a bit late so had to find a place to eat – and we couldn't eat too much because of the activity that followed, but when I saw a sign to Burger & Lobster, I couldn't resist. If you are not familiar with this concept, it is a quite clever one – you can have a burger or a lobster (either a whole one or a lobster roll) and a glass of something lovely for £20. In London, it means around the block queues – we were very lucky as it was early for lunch and we got seated immediately. And boy, did we enjoy!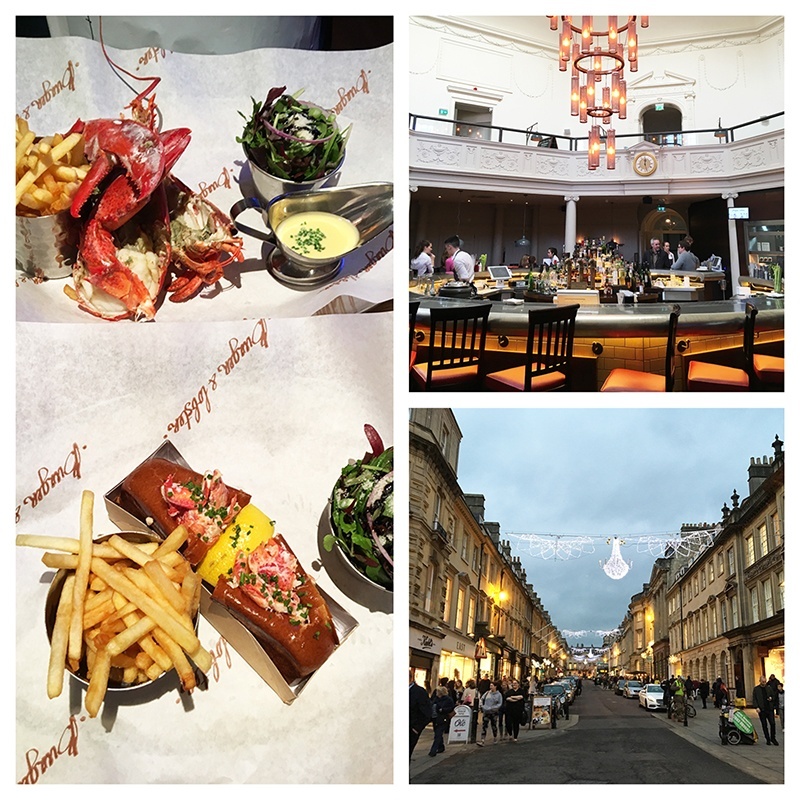 After a lovely meal (cost: £40), we quickly walked down Milsom Street (whilst making mental notes of where I would be shopping later) and made our way towards the Thermae Bath Spa which is actually a publicly owned facility and where you can benefit from the healing Bath waters (and no, you cannot do this at the Roman Baths!). We had a little walk around the facility, which was modern, yet supersized (lots of people and actual queues outside the door –  I could not quite believe it). One place you need to head to is the top floor – where you actually have a rooftop pool with incredible views of the city.
Following the advice of my readers (which I greatly appreciate and I mean it), we had booked something else: our own private thermal bath. Yes, I did have a bath in Bath.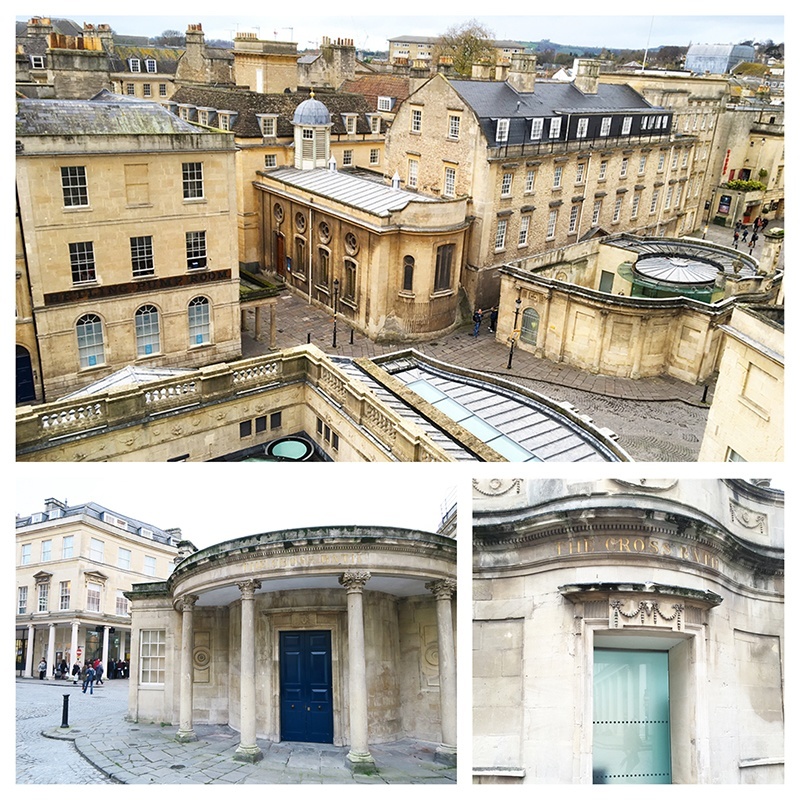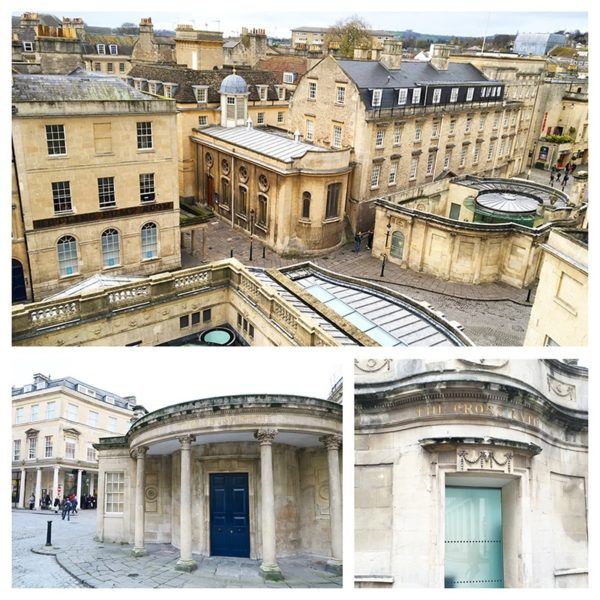 The Cross Bath is part of the Thermae Bath Spa and can be booked by anyone, for up to 12 people for two hours (costing £145 for a 2-hour session midweek and £195 over the weekend). I honestly could not believe that a place like this was available – it was truly special and we enjoyed every minute of it. We stayed for a little over one hour and we loved the hot water and.. the prossecco. There are nice little touches that you can organise that really enhance this already unique experience. And for the record, you have everything you need – robes, towels, slippers, private changing rooms and, of course, your own lifeguard.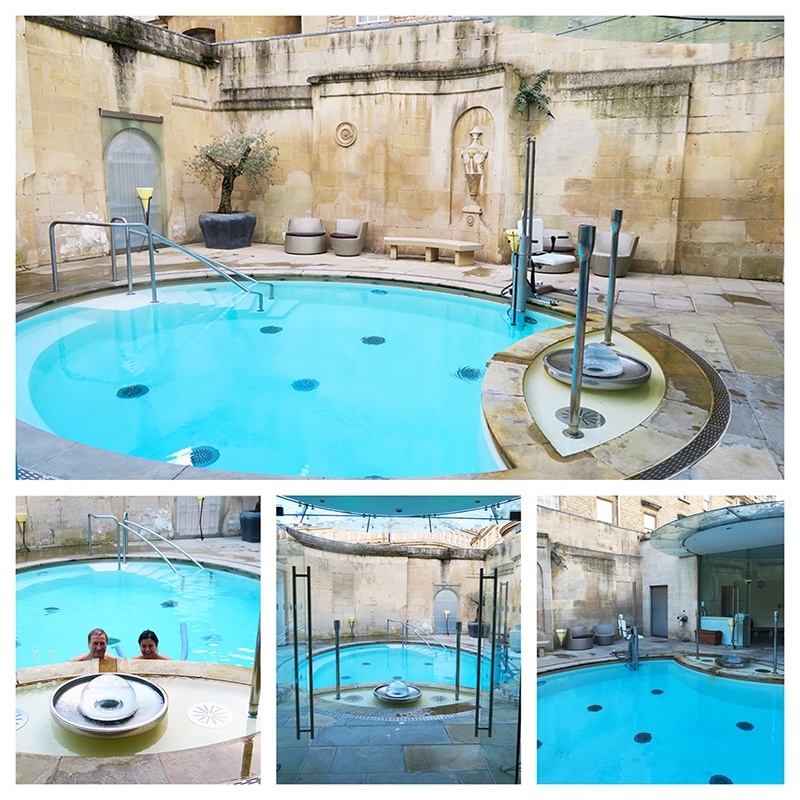 Feeling very relaxed, we thought it was time to explore a little bit of shopping. As it happens, Bath offers exceptional shopping besides being postcard pretty – coincidentally, the reason why I had visited quite a few times before. The best thing about it, is that you can explore the whole city on foot – we did not touch our car until we checked out on the Sunday.
I just wanted to follow my nose a little bit, to see what I would find – and I have to say, I was impressed with all the more recent openings which really elevated (so to speak) the offer. Mrs. O would use her Amex and help the local economy, no problem.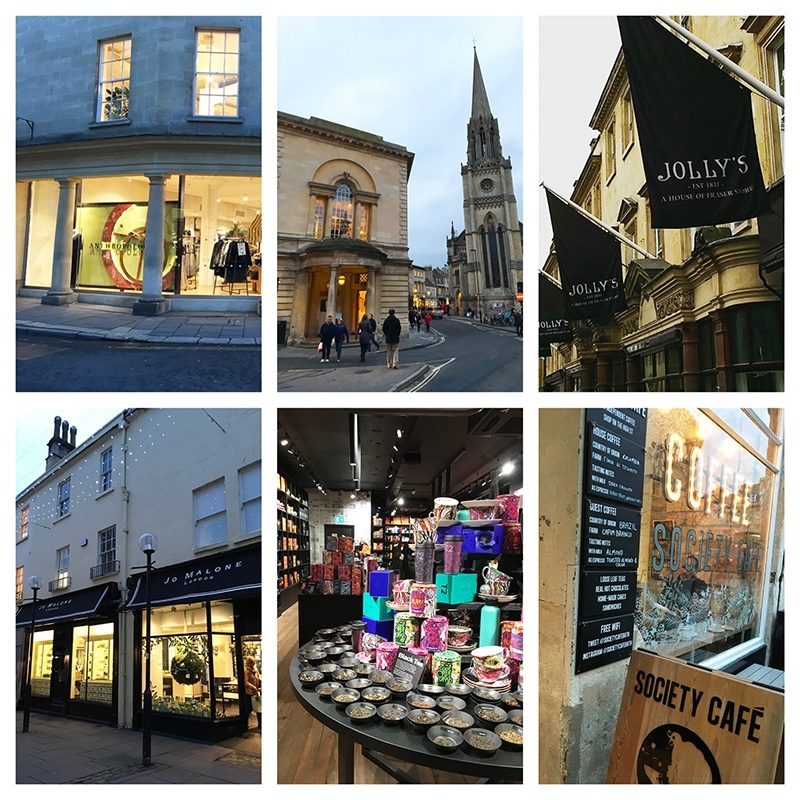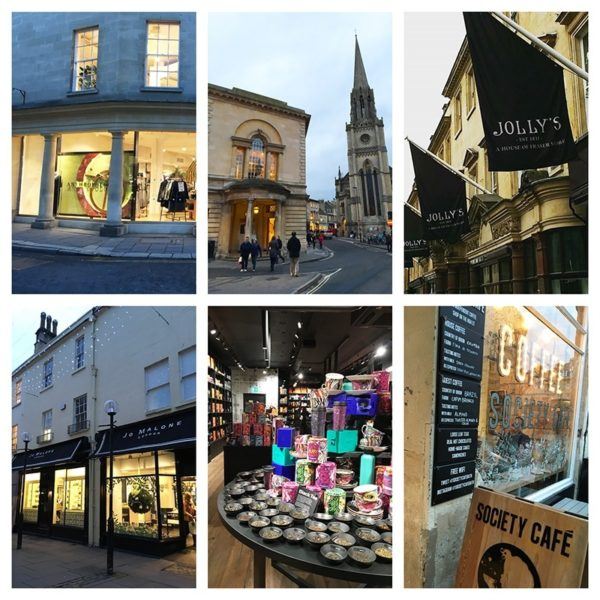 We walked back to the hotel and quickly changed for cocktails & dinner – and there was only one thing on my mind: GIN. We went to the Canary Bar, which offers over 200 different gin options. 200. Fair to say that the Os were very impressed. Peter, who owns the bar was a delight and a real character and let us in on a secret: he was also the creator of… Bath Gin. A very nice surprise indeed – and I absolutely could not be rude and not try it. And I did not regret it. At the bar, I also met Lynnsay who has been reading my blog for a long time and it was great to finally meet. As I have said before, I am so grateful how social media has helped me connect with such interesting people around the world.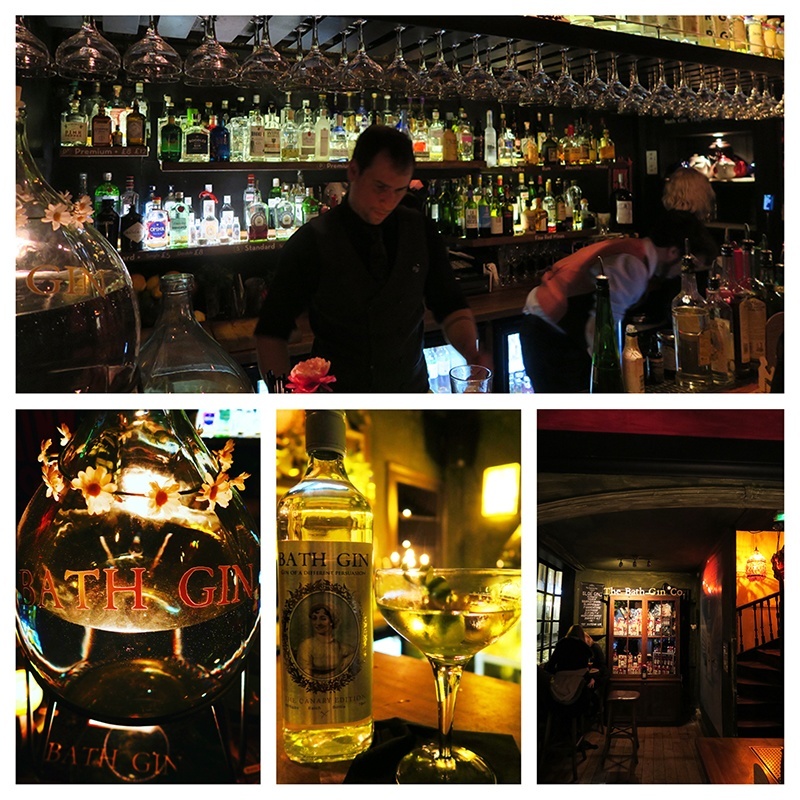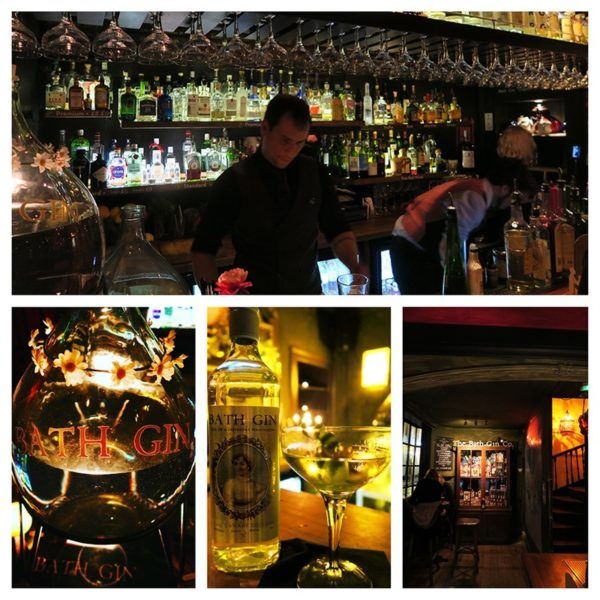 We had a bit of a mix-up where we were supposed to have dinner and interestingly found ourselves without a dinner reservation on a Friday night, in Bath. I knew we would not go hungry, but after 5 calls to some of the best places in town which were fully booked, we decided to be adventurous and just walk in to restaurants that looked nice.
In the meantime, we walked around the Bath Christmas Market, which had started that very day – and it was SO NICE! At night especially!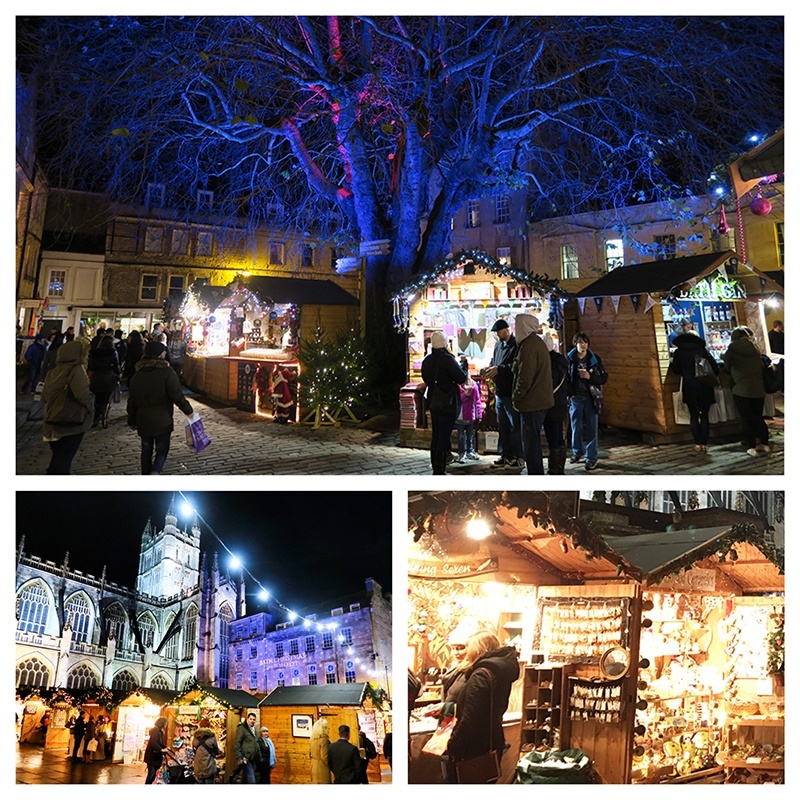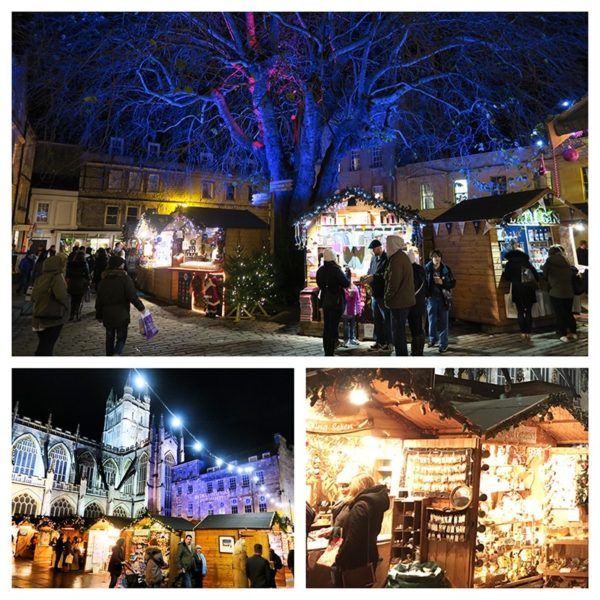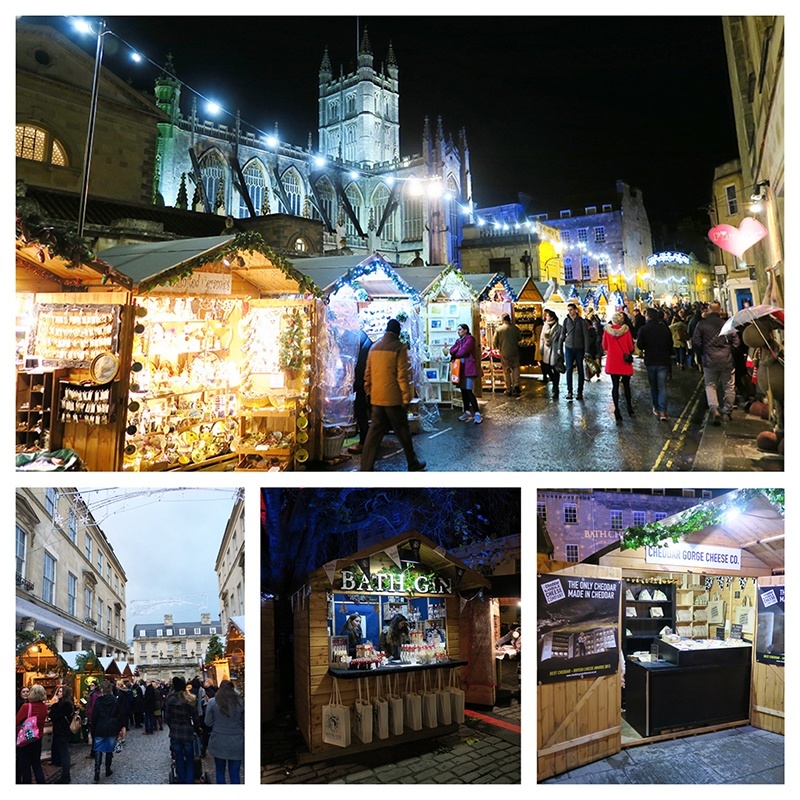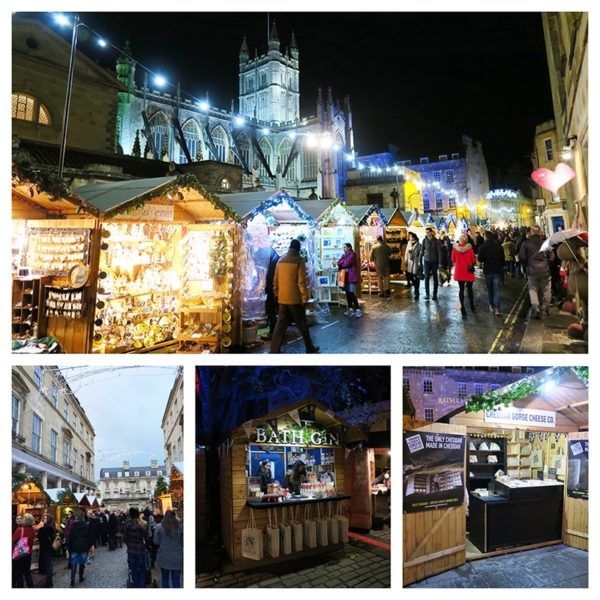 We left the market and found ourselves outside Le Bistrot Pierre on George Street and as luck would have it, they had just received a call cancelling a table for 2. It was ours.
We had a lovely dinner – the tarte flambée was excellent and one cannot go wrong with steak frites. Mr. O had a lamb shoulder and we enjoyed a nice bottle of Cotes du Rhone (cost: £85 for two, including wine).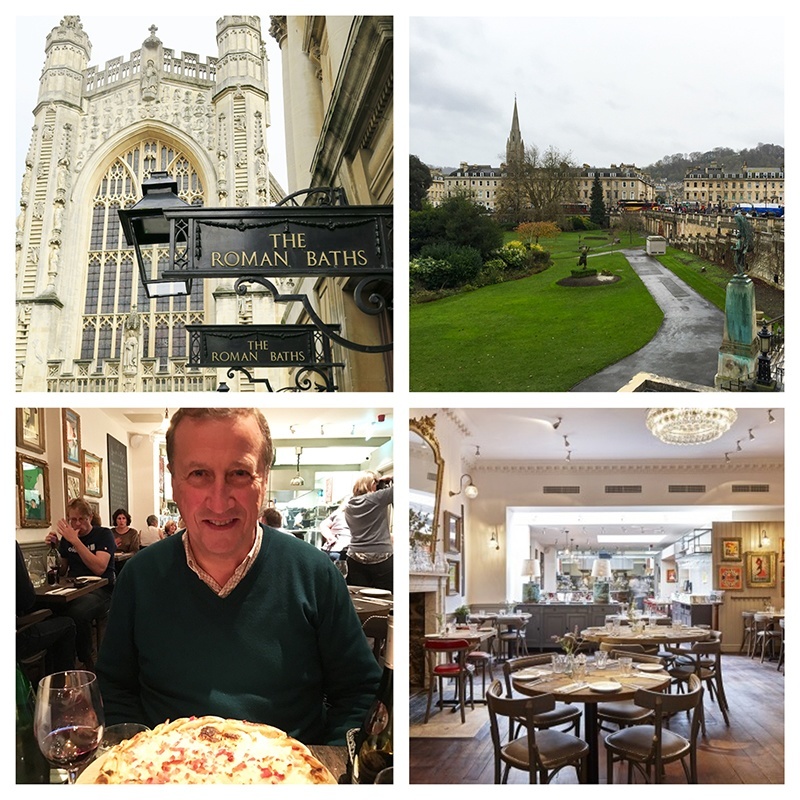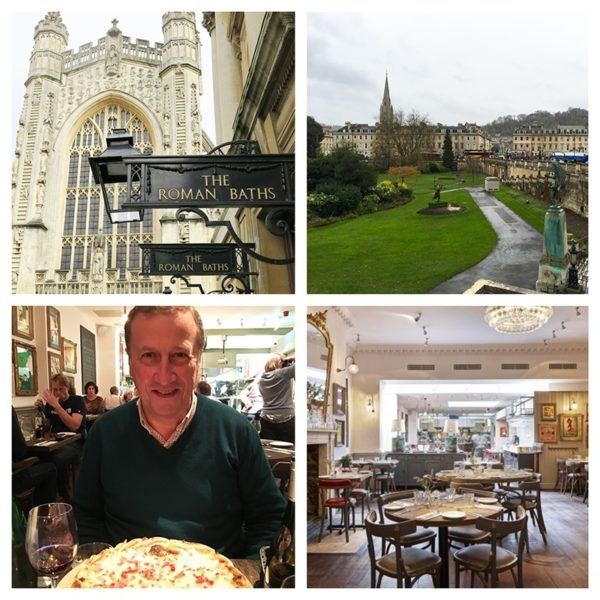 We walked back to the hotel just before it started raining – and discovered its lively bar, where we stayed for a few hours and even made friends before turning in.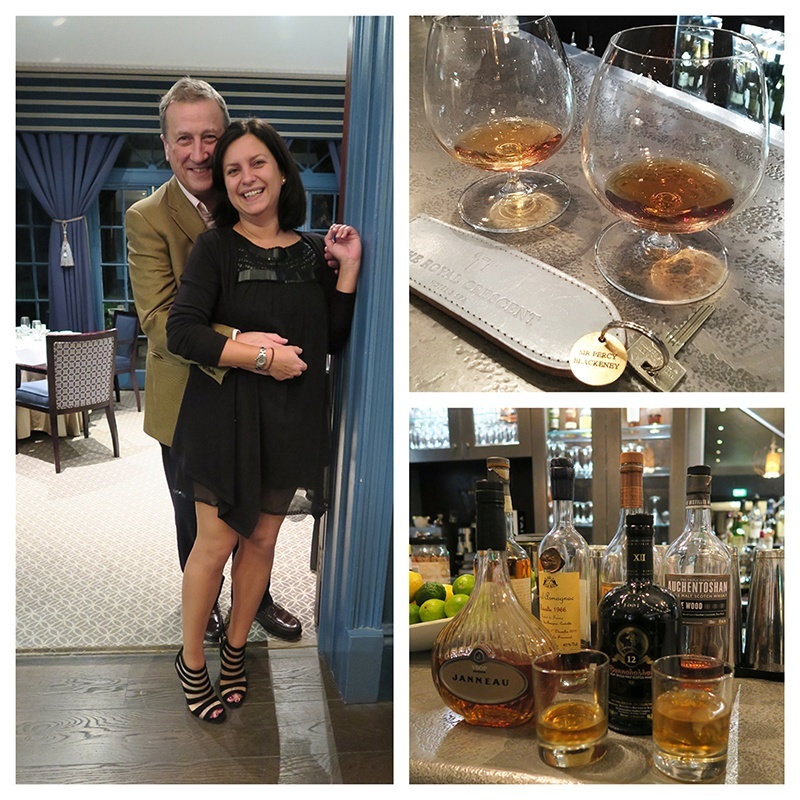 Saturday
At the Royal Crescent Hotel & Spa, we had an incredible suite –  The Sir Percy Blakeney Suite, to be precise. Located on the first floor, we had both front and back views to the Royal Crescent and the back garden.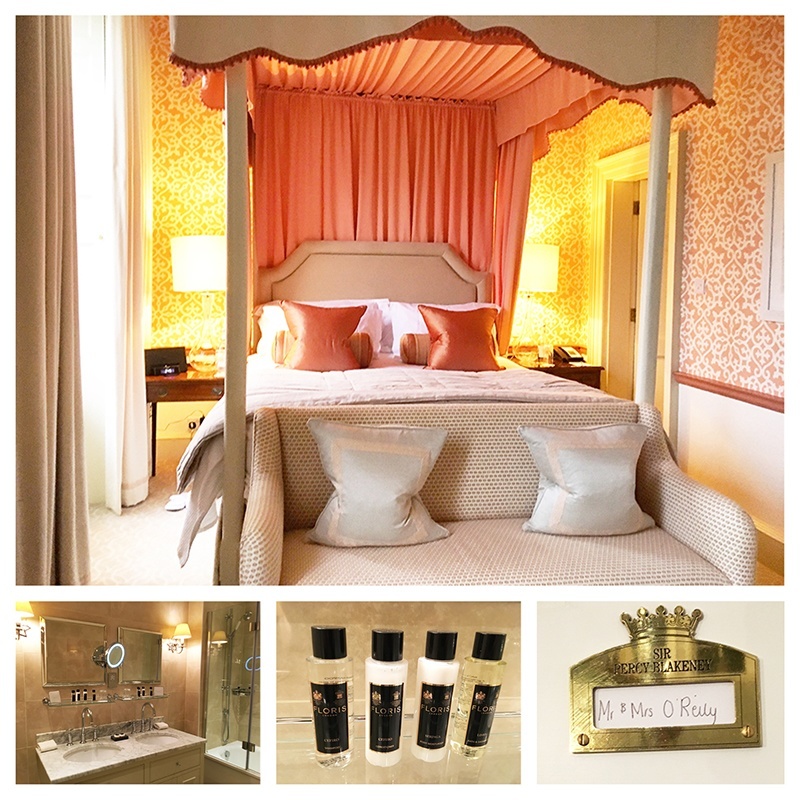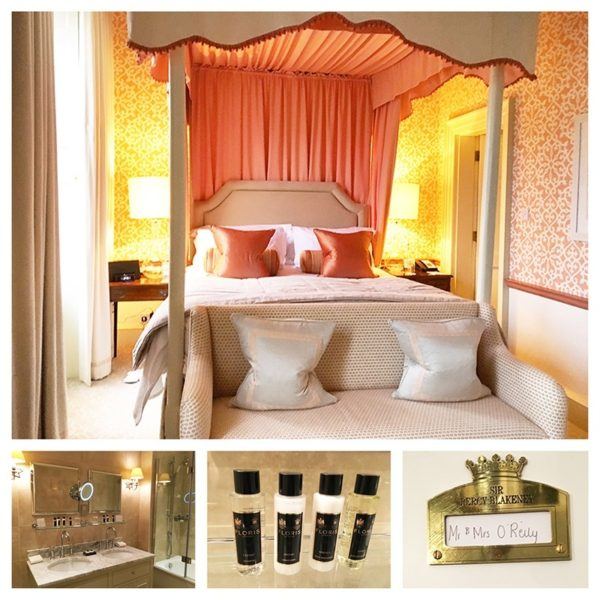 Service at our boutique hotel was impeccable – but also very personable and a very interesting mix of British and French. I had plans to spend a lot of time here and enjoy as much as I could.
But first things first: we had to meet Josh Tully, the creator of the Bath Concierge book – an independent guide to the city, which showcases the absolute best that Bath has to offer – and I was delighted that Bistrot Pierre was actually on the list. As was the Foodie Bugle, a sweet artisan deli around the corner from the hotel where we met for breakfast. We had a copy of the book waiting for us at the hotel, but as we walked around town, we saw it being sold pretty much anywhere (ha ha, that meant, of course, we only went to the best places!).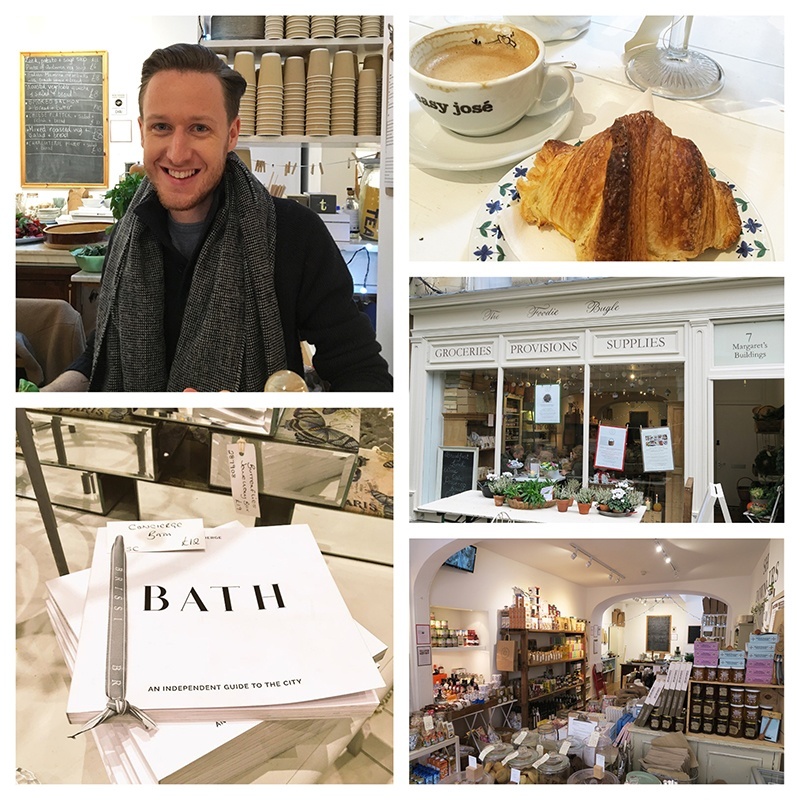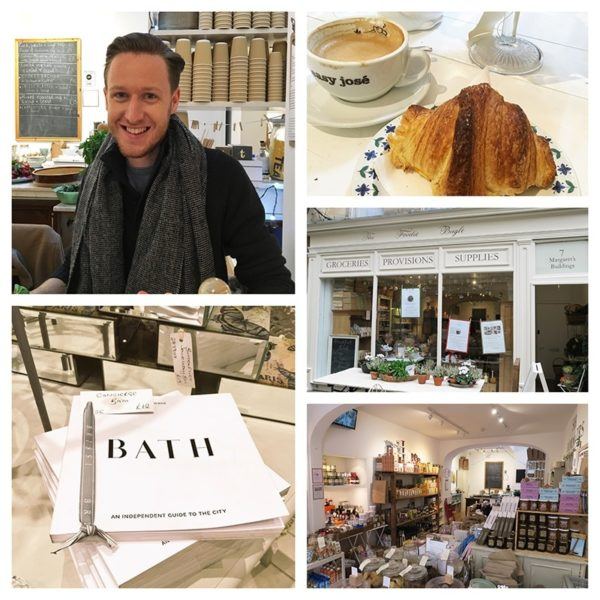 I really admire people who like to solve problems – and I really really loved the book. We used it throughout our stay (potentially to get some validation that we were making the right choices) and were not disappointed once. That said, we actually went into shops we would not know existed – and that was excellent news for me. Of course.
Josh took us for a little stroll, just to position us at the Bartlett Street Quarter, where we could start exploring. We liked shops like The Loft, Article and the David Simon Contemporary art gallery.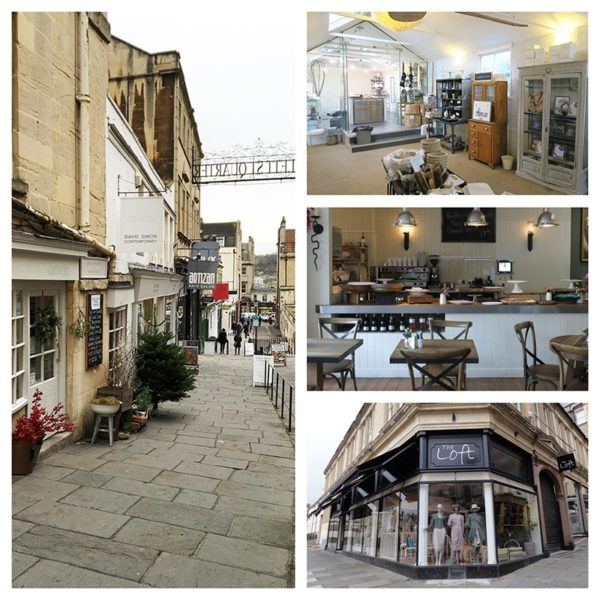 We made our way towards Milsom Street again and there was one shop I wanted to go to: True Grace, which is located at Milsom Place, which has a great shop selection. I love their scents and have done so for years and Bath was the only location they had a physical store (until now – one has opened in London since). We got a little bit carried away – we had excellent help from the store manager who really took her time and let us go through all the smells (they have all their scents at their flagship, which of course does not happen at department stores). Let's put it this way: the extra-large diffuser is something I definitely needed, so they prepared it for us to pick up the following day as it was quite big. We also stocked up on candles and for the record, my new 'smell' is Amber. True Grace comes not too far away from Bath and it is one of my favourite British brands – we have been customers for over 5 years. Their diffusers really last – and I think the XL one will last a year. So far, so good.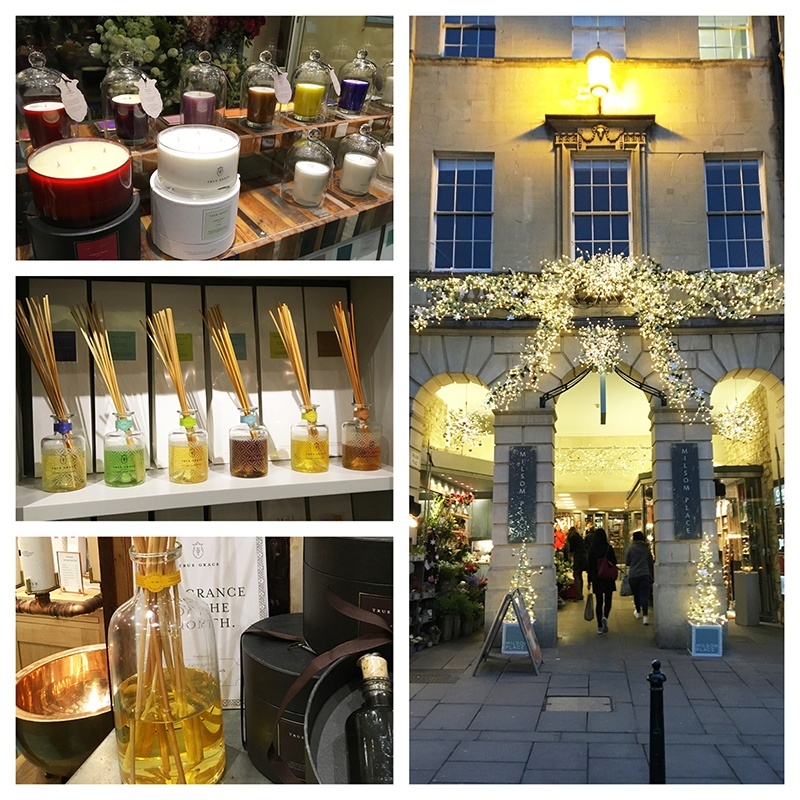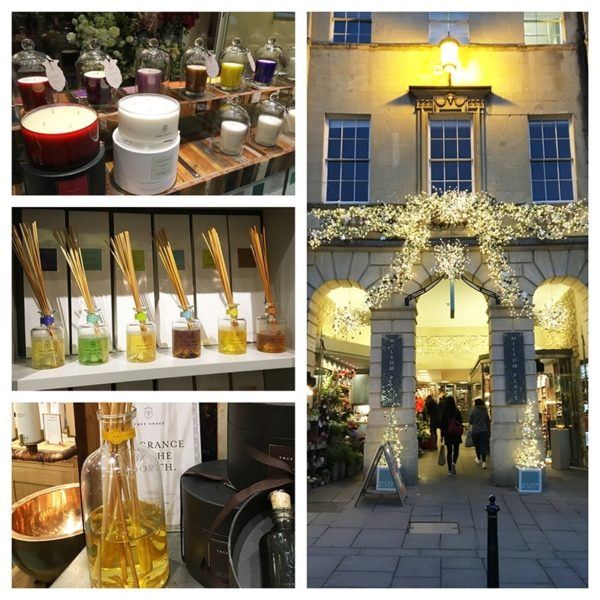 We also discovered Brissi, a fabulous home store (also in the book, of course) and we particularly liked their lamps, so we decided to update our living room at home. All easy – to be picked up by car the following day. They also have stores in London, but their 3-story flagship is indeed located in Bath. I was having a little bit too much fun – Mr. O decided we should sightsee a little bit more, for a change.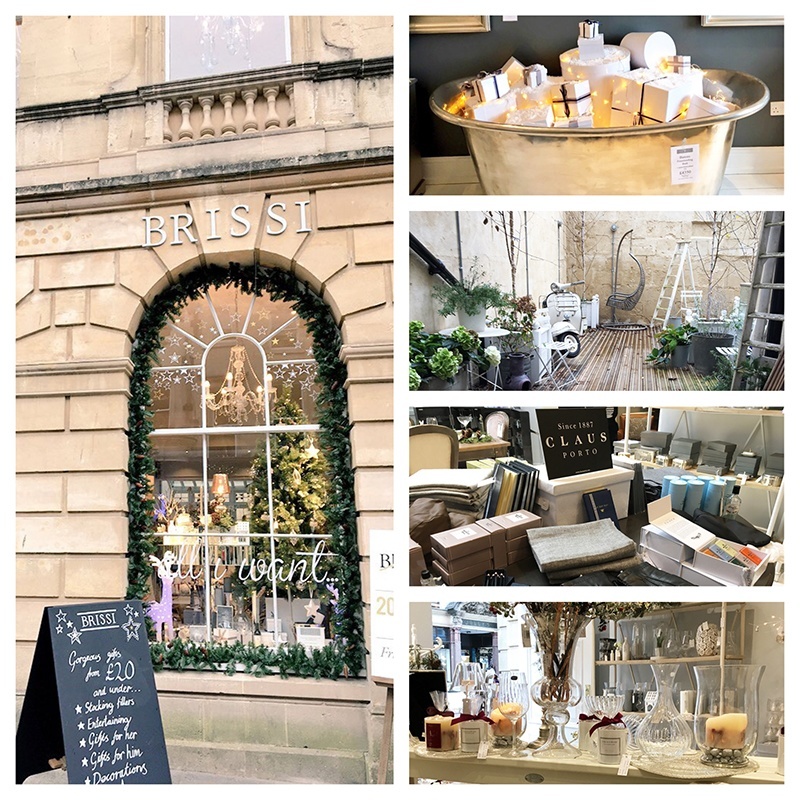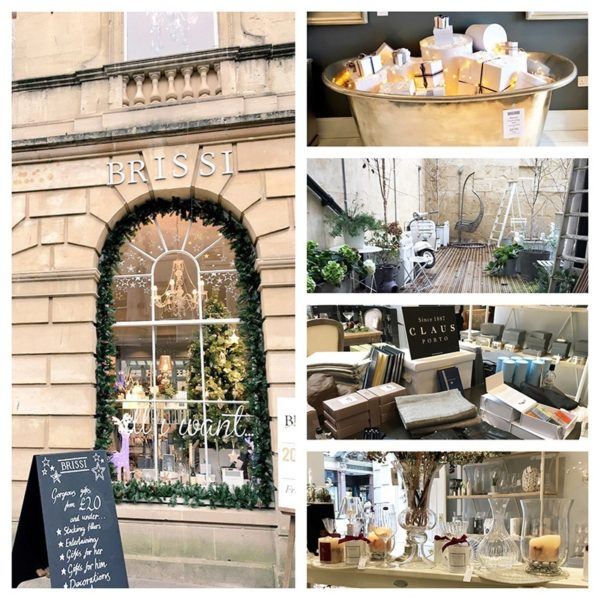 So we walked the short distance to the Bath Visitors Centre, by the Abbey where we collected our Bath Visitor Cards – which allowed us entrance to most museums and attractions. We used ours to go to the Roman Baths at a great time (i.e. before it got way too busy). I think I have visited 5-6 times before, but it is a special place and we enjoyed our time there.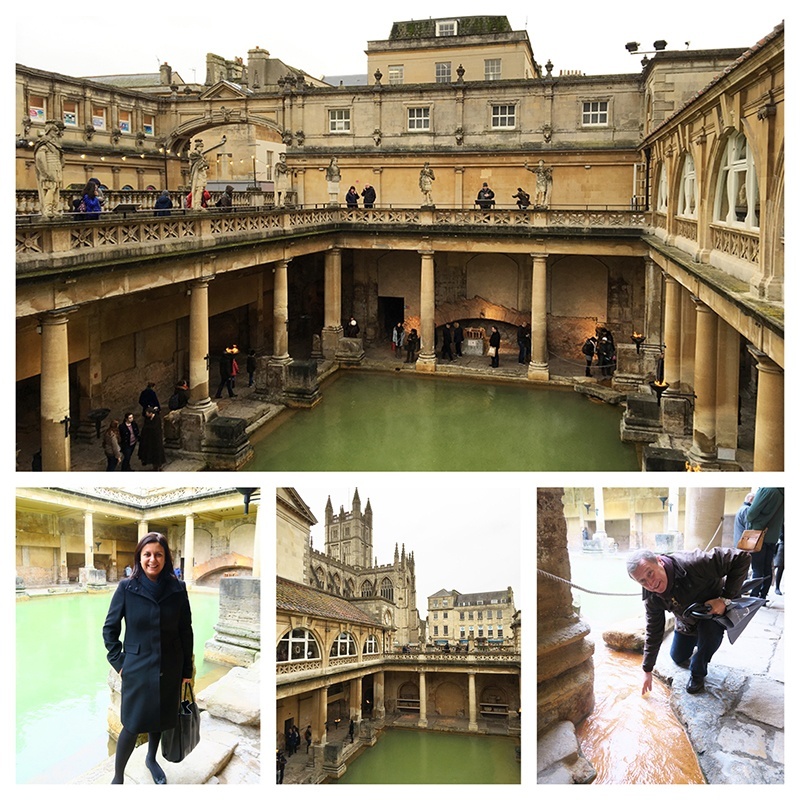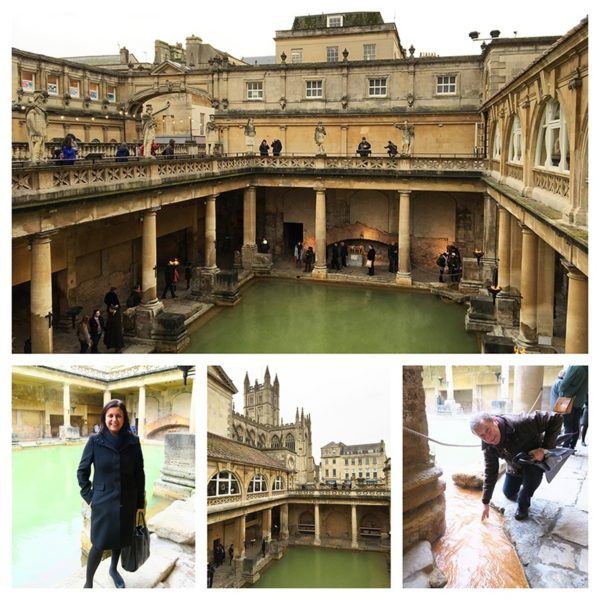 The city centre was getting quite busy at this stage so we knew we had to make our way towards our next landmark: Pulteney Bridge. I had been there before, but I had not noticed – how silly can one be? So basically, you have this bridge, which looks like a bridge – no doubts there. But when you actually get to the 'bridge' as a pedestrian, it is actually a normal looking shopping street. The Pontevecchia of Bath. And some pretty good shops too!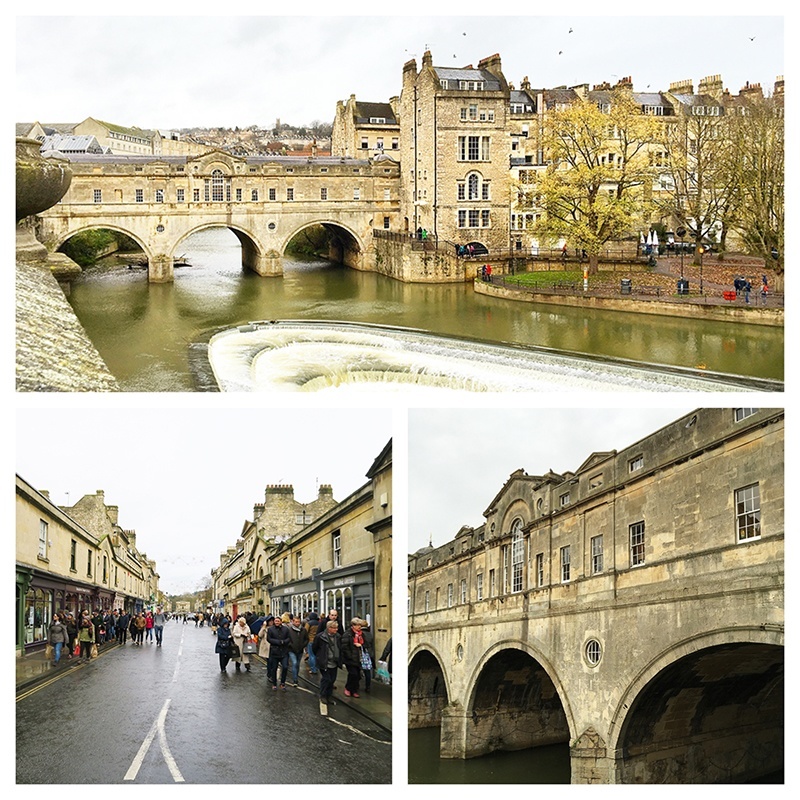 At this stage, we were quite hungry and again, we couldn't eat too much due to the lovely afternoon plans we had: so we headed back to Bartlett Street and enjoyed a panini each at Caffe Lucca (+ soft drinks, £22 for 2). Looking around, I saw a sign that was very familiar: Bertinet Kitchen. I knew that name, I knew that name… well, it is the bread we buy a few times a week at Waitrose back home. I had to go in and see what the store looked like – there was very little bread left, but it smelled lovely. It is actually a cooking school, so one thing to do on a future trip to Bath.
We walked back to the hotel at around 2pm and decided to have a very lazy afternoon – we were not to leave until the next morning.
The Royal Crescent Hotel & Spa (rooms from £265 and suites from £495 on a BB basis) was really fantastic and we loved our room so much, we just stayed in the living room for a couple of hours and watched TV and read a little bit. OK, I may have napped a little bit too – we really felt at home.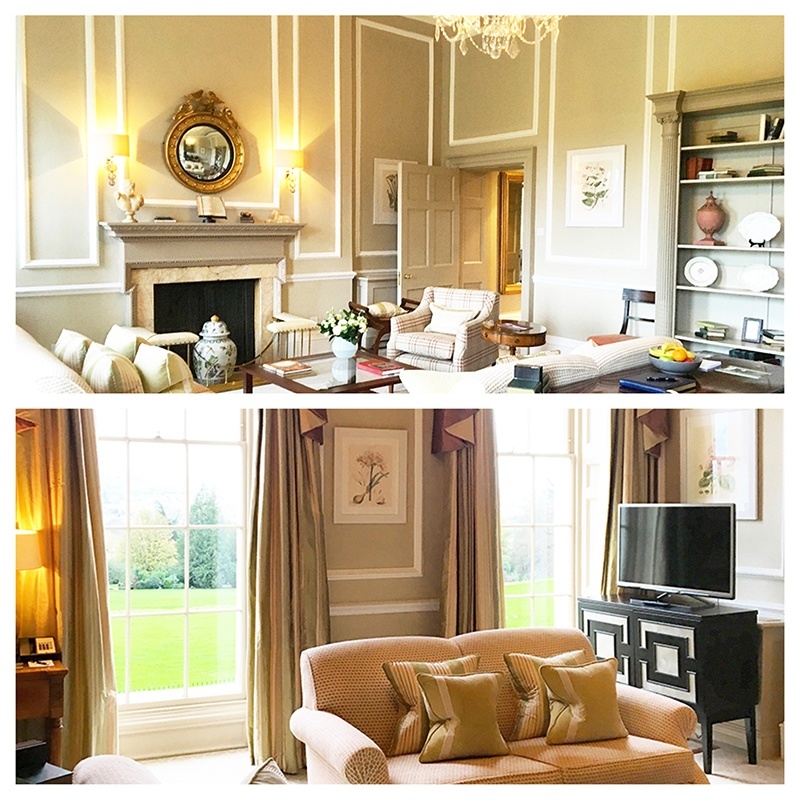 From our living room, we ventured towards the spa and the pool – and ladies and gentlemen, this is not your average city luxury hotel pool. Whilst the lap pool wasn't huge, the hot tubs and steam room and sauna looked and were amazing. I had seen photos, but it was one of those rare cases where a place is even better in real life.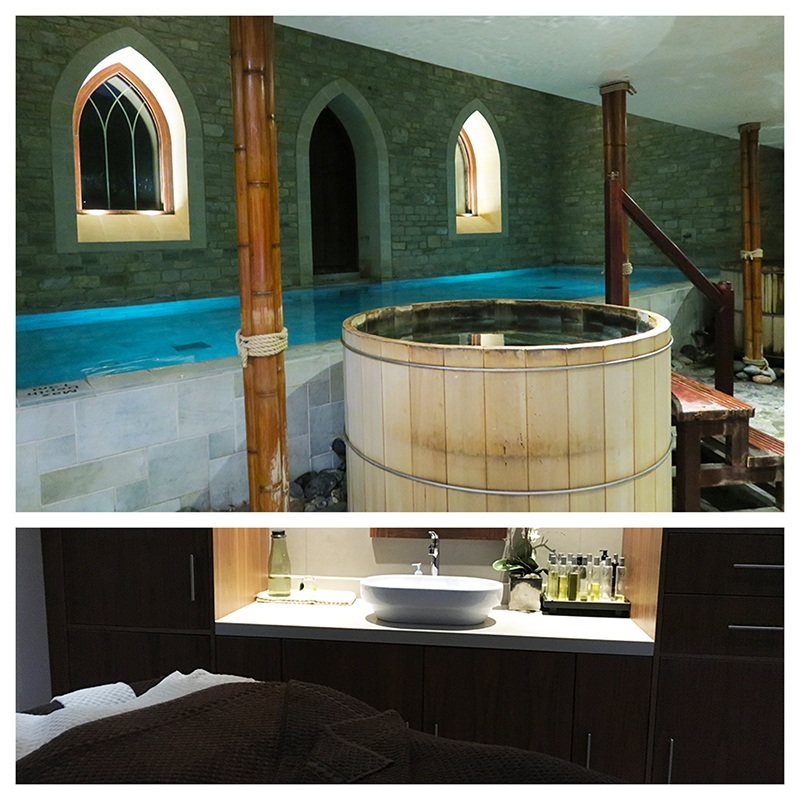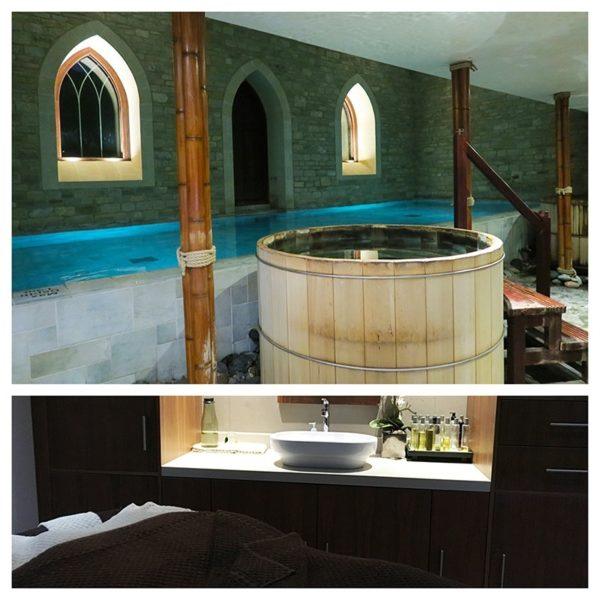 The spa features ESPA products and I had a 75 minutes aromatherapy massage (£100) whilst Mr. O had a deep muscle massage (£100). Caroline was my therapist and she was excellent – we ended our experience with some tea and went back to our room for a little nap and to get ready for dinner.
The hotel is set in two areas, separated by a beautiful garden – which we could view from our room too. On one side, you have the main building with most rooms, whereas on the other side you will find the spa and pool, bar and restaurant, as well as some other rooms.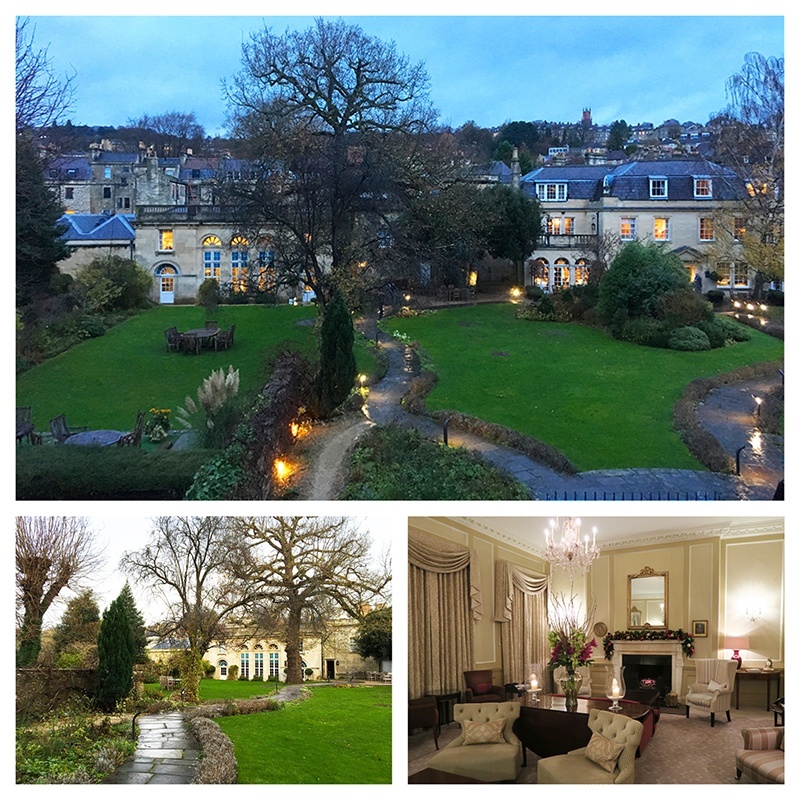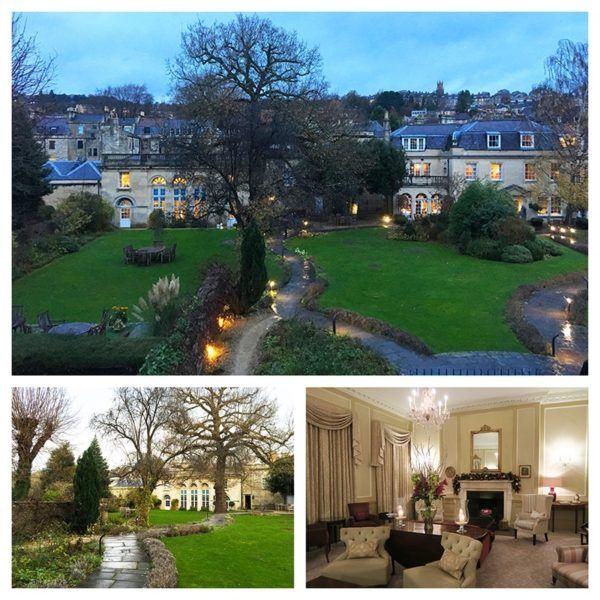 Our evening started with cocktails – namely as our barman claimed he made the best dry martinis in town. Also, I loved that Taittinger is the 'official' champagne of the Royal Crescent – and I was intrigued by this piece of equipment. I had to ask what it did – it puts bubbles back in the bottle. Clever or what?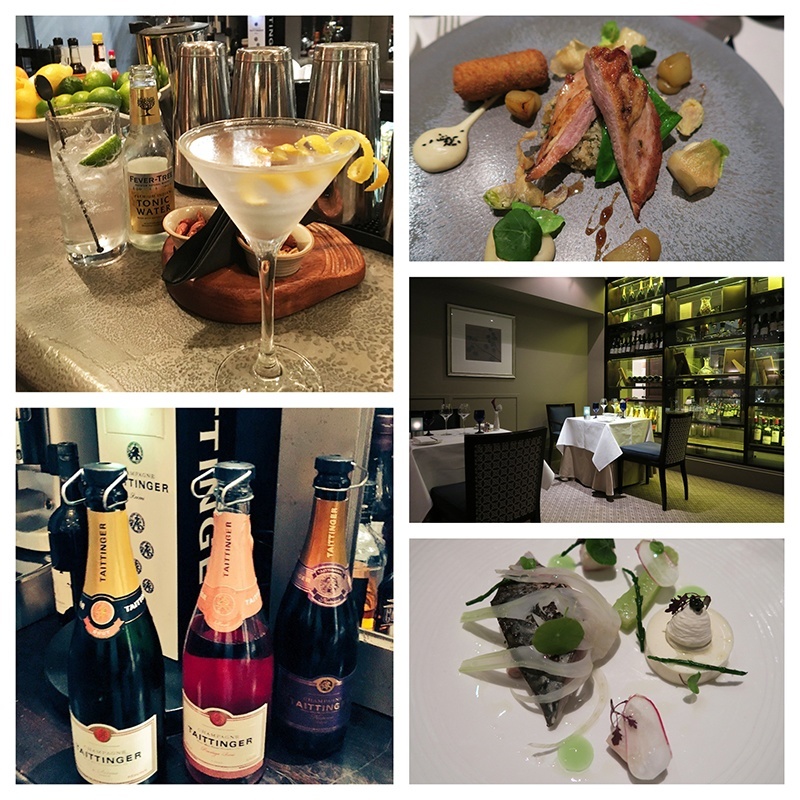 Dinner took place at The Dower House Restaurant, its AA 3-rosette fine dining restaurant. We went a la carte as we felt that the 6-course menu would be too much (but it is very well priced at £70pp). We had an excellent meal – and again, loved all the French accents.
Sunday
We woke up early and had a hearty breakfast at the hotel – we went full continental as one can at a Relais & Chateau (you know the breads and pastries will be outstanding). We were sad to leave the Royal Crescent but one thing I tell you – we will definitely stay again when we return.
We went back to Brissi and True Grace to collect the items we had purchased the day before and left Bath, enroute to somewhere quite special: Kilver Court Designer Village. Located in Shepton Mallet, under an hour from Bath, it is actually the home of Mulberry. Roger Saul was the original founder of the brand (he then sold it on), and is the owner of Kilver Court, which offers designer goods at discounted prices all year round. You will still find the Mulberry store (which is a stand alone store outside the main building) there.
Kilver Court has a very different layout – made up of two buildings, you will find that brands have 'corners' or areas, instead of stand alone shops. You will find brands like LK Bennett, Pringle, Agnes b, Joseph, Joseph Joseph (not a typo, this is the kitchen ware brand which I love), REN, True Grace, Neom Organics and more, at discounts of up to 70%. Not bad at all!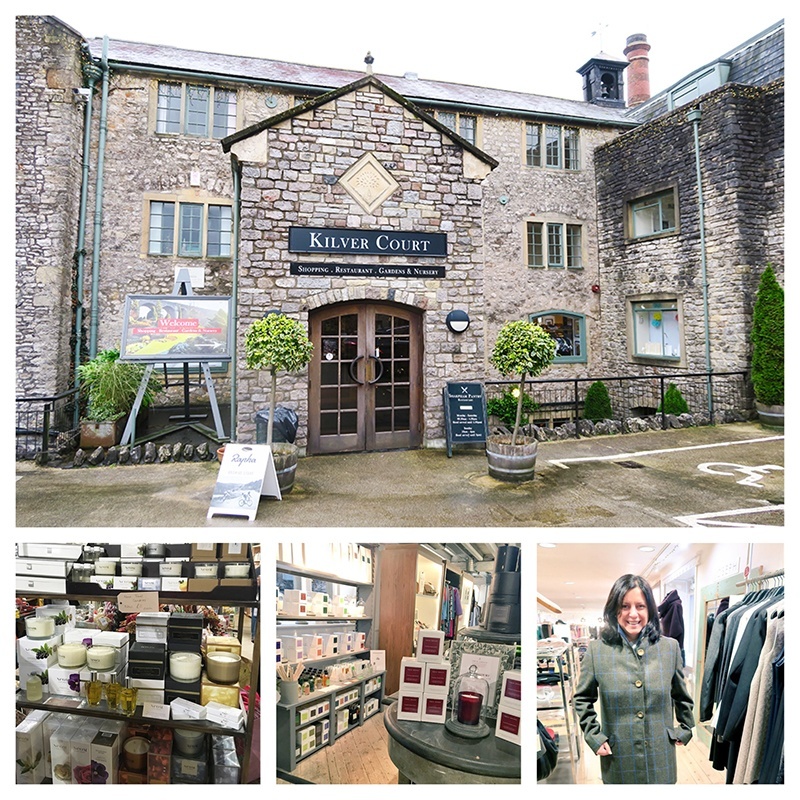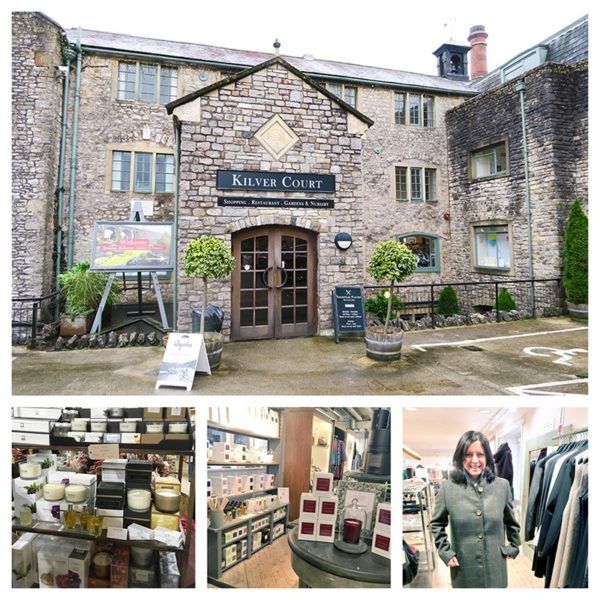 We discovered an Irish brand called Magee, which we loved. I bought a tweet coat and Mr. O really had his eye on a lovely wool/cashmere overcoat. They did not have the size in stock, but I was so impressed that they took our details down and let us know later if they could track it or not. I was also told that anytime I needed a product, I could contact the retail manager and ask for it to be sent to me. How useful is that?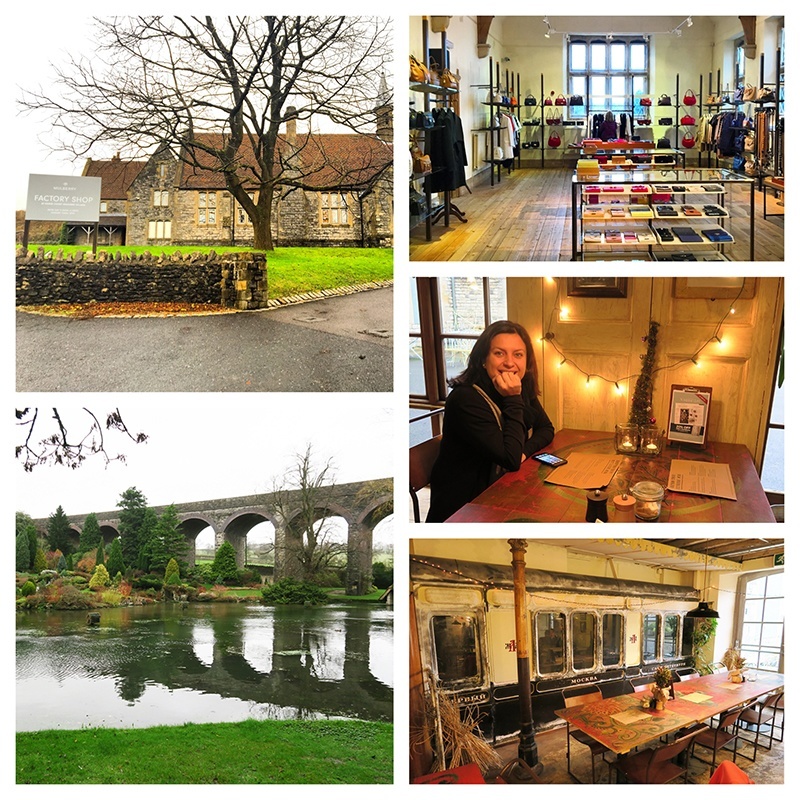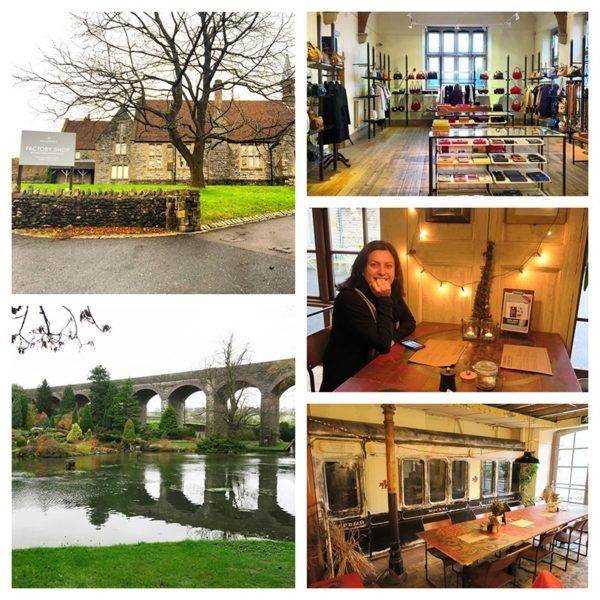 We had lunch at the Sharpham Pantry which was a really unique place – we loved the comfort food it served. Just what we needed before our drive home.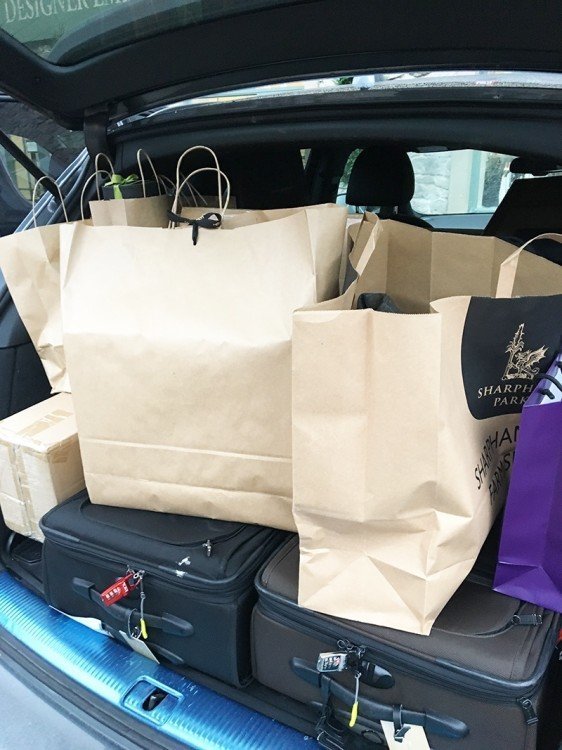 Every time I visited this part of Britain in the past, I always felt I was missing out by not staying over – and I was totally right. We had a fantastic weekend in Bath – beautiful scenery, great hotel, amazing food and shopping. And lovely people we met along the way.
Absolutely worth it and we will do it again. Promise.
xo
Mrs. O
Fact Box: our trip was organised by Visit Britain who did an outstanding job of organising the perfect weekend for Mr. & Mrs. O. The shopping and opinions, are all mine. I had a great time in Bath experiencing some #OMGB moments as part of the VisitBritain campaign – do share what your #OMGB moments on Twitter and Instagram using the hashtag..
We borrowed a Canon PowerShot G7x (approx £300) on this trip and we loved it. Why? It fit in any pocket or evening bag, wifi connection was excellent and we were able to take great photos on an automatic setting. I loved it so much, I actually bought the PowerShot G9x (£399) which was released a few weeks later.