I keep getting asked what travel gadgets I always bring with myself on a trip. And to be honest, the list keeps growing and growing and my goal is to find the simplest ones, because the other issue it causes is how much space (and hassle) it takes on your hand luggage.
1. FitBit Charge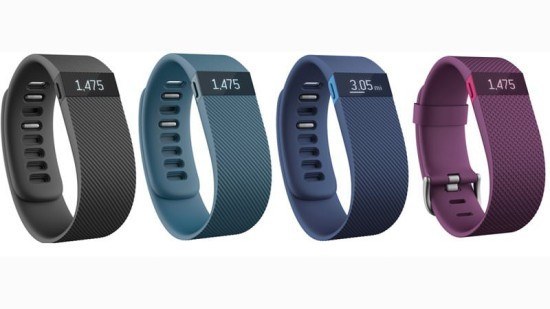 I am obsessed with my FitBit Charge (in blue, of course) as I am currently on a health kick (ha!). I love how it counts the steps you take every day (my goal is 10,000 a day) and how it tracks your sleep (I finally have proof when I do not sleep well, which is quite often). I am not sure about the calorie burning counter (it seems too generous, to be honest), but I also found it useful as a watch over the past month or so (my real watch has been sent in for an annual clean and service and we were apart for a long time). It syncs with a phone app via Bluetooth and works a treat. Available from Amazon from £84.99.
2. Mophie power station for iPhone/Ipad
You use your phone, you need extra juice. Sadly, I need a lot of it and have found a lifesaver in my Mophie. I have recently upgraded to the Powerstation Plus 3X 5000 mAh model, which charges my iPhone 3 times, which is just about enough. There are plenty of other alternatives, but this is the one I use. Available from Amazon from £89.95.
3. Multi-USB charger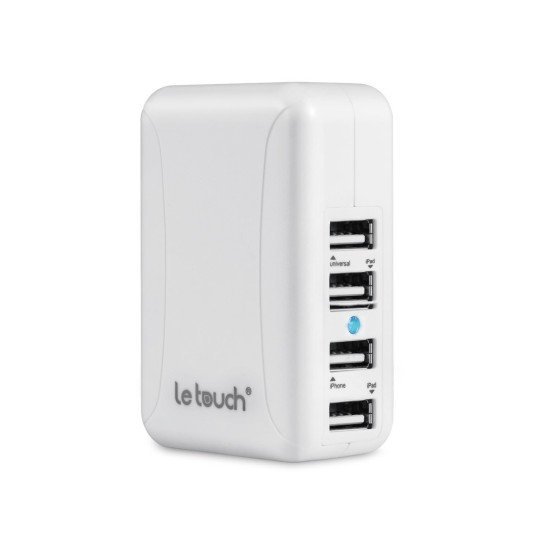 Best thing I ever bought as it makes things so much easier. At your destination (or wherever you are), you only need 1 electric socket to charge up to 4 devices. It also comes with 4 international adaptors to make it even sweeter. Possibly the best £10 I have ever spent. Available from Amazon from £10.99.
4. Belkin Mix It Colour range cables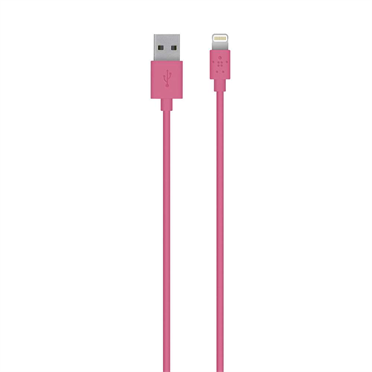 Between Mr. O and I we must share a good 5-6 white iphone/ipad cables and everyday we would argue about them – who took my cable? Where is my cable? Well, now we have them in different colours and the arguments have ended. Mine are the blue and pink – they are available on various lenghts and for various devices. His are all the whites and the green. Available from Amazon from £13.95.
5. Bose Quiet Confort 25 Noise Cancelling headphones
Without a doubt, one of the best purchases we have recently made. Technically they are Mr. O's, so I keep stealing them, but I am caving in and getting myself another pair asap. They do enhance your inflight experience and I can actually sleep quite well with them on (which sounds a bit funny). Available from Amazon from £269.95.
And a bonus: Auritech Earplugs
I am addicted to the BA Club World 3M earplugs (they are the only ones that fit my ears), and sadly, I have to wear them every day (for reasons you could probably guess… my husband!). Obviously you only get a pair when you fly, and it got to a state that friends bring me their unused ones. So, I was delighted to find Auritech, who do a sleep and a travel version (different, I know) and I have found them incredibly comfortable – and I cannot hear a thing. I love that they come in a little case and you can wash them. Available from Auritech from £19.95
What do you think of this list? Have you tried any of them? More importantly, what items can't you travel without?
xo
Mrs. O