The cold is here, and it is time to share my Top 5 Beauty Essentials for Winter – I am a little bit late and have called out on it (which makes me secretly proud – as it means that quite a few people enjoy my recommendations).
I was asked to do a monthly edit – but in all honesty, I cannot try that many products in a month. I like what I like and being able to squeeze in 5 new products every 3 months isn't easy (see my previous Autumn, Summer and other beauty edits). I need to wear them for a whole month and if I don't buy them a second time, they don't make the cut – I am sorry, but at the same time, I am not sorry at all.
Without further ado, here are Top 5 Beauty Essentials for Winter:
Susanne Kaufmann Best of Body Gift Set
Costs £79 from Alyaka (global delivery)
I first came across Susanne Kaufmann at a hotel in Portugal (of all places) and always remembered how lovely the hotel toiletries were. All organic and the rest – but really good. After falling down the stairs this Christmas, I found some comfort in baths and asked my readers on Instagram to share their favourite products. Susanne Kaufmann was the most mentioned brand by a mile but I wasn't sure which product to try first. I did a little bit of online digging and found this beautiful box set and have been trying each product. The bath salts and oils really are divine and I would love to recommend this product to all of you.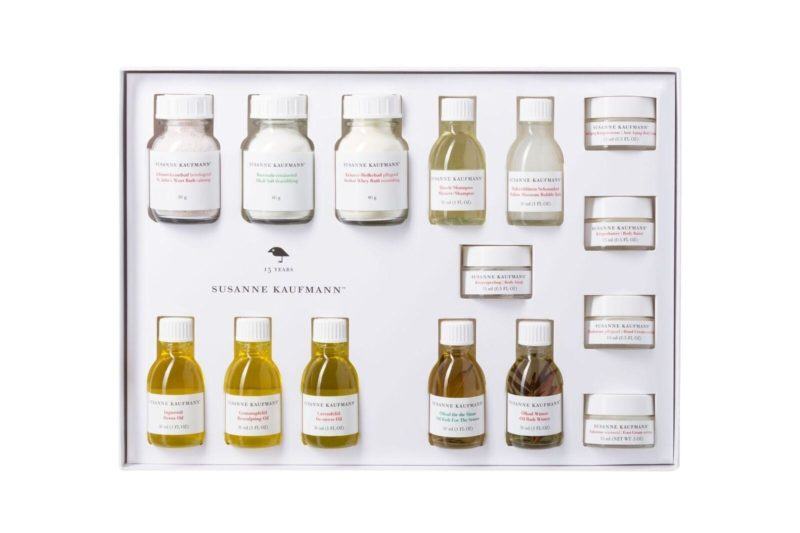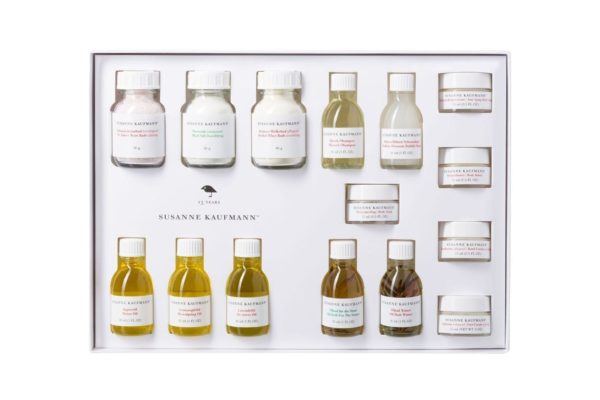 The Chemistry Brand Hydration Complex, 100ml
Costs from £12 from Look Fantastic  (they also have a North American website) 
I have 'hard heels' and have been looking for something that really worked – and this is the best cream I found so far. I love the Look Fantastic website as they really have a great mix of brands and this little thing did everything it said. Start with a fresh pedicure and you may be in for 3 weeks before you may need another one (if only nails didn't grow).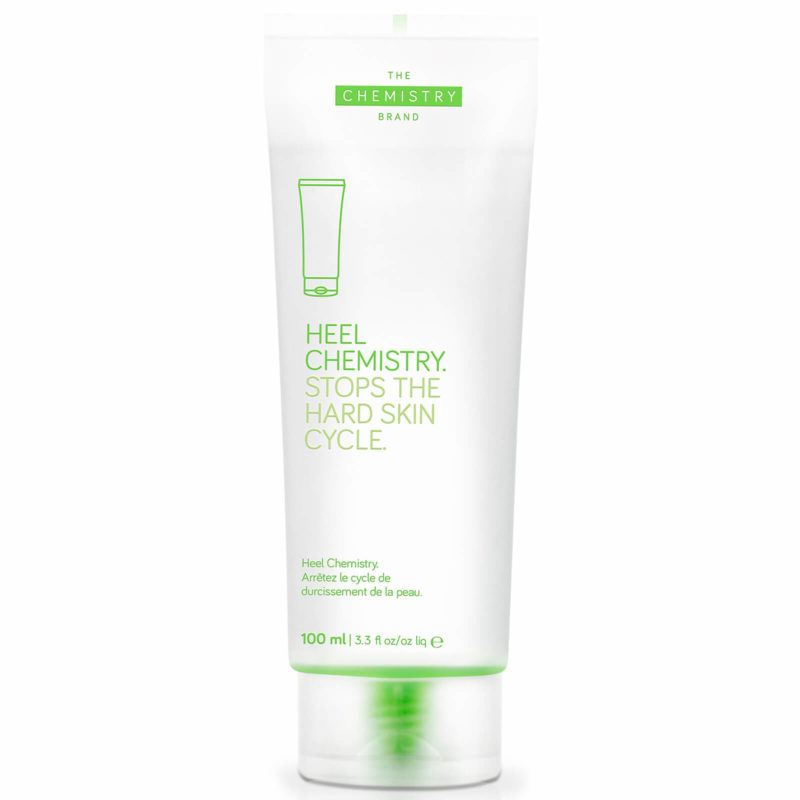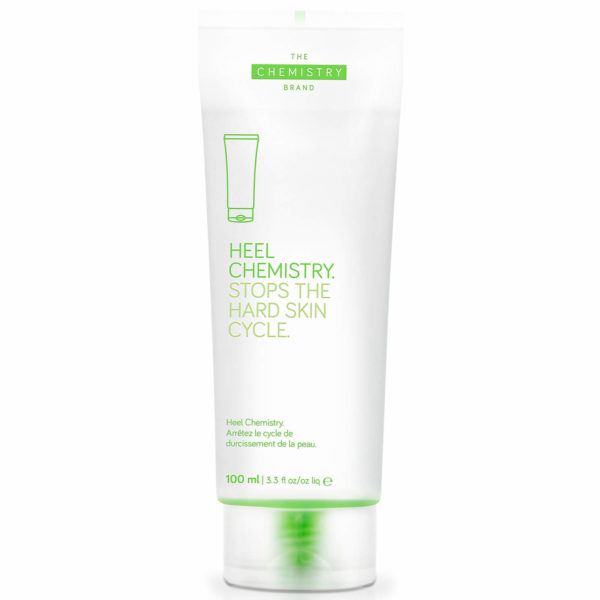 Le Labo Sea Buckthorn Hand Wash, 250ml
Costs £17 from Selfridges (ships globally), Net-a-Porter(global too) or Nordstrom.
We are big fans of Le Labo at home – I featured one of its perfumes on my Spring Scent Edit recently – and this hand wash really is exquisite. I had no idea of sea buckthorn smelled like – turns out that we love it. It it warm but fresh at the same time – and we are not sharing it with guests, no no.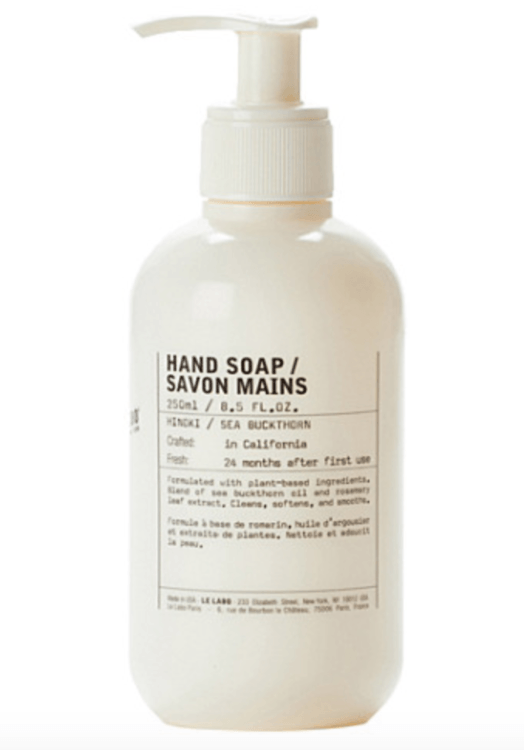 By Terry Hyaluronic Hydra-Powder
From £16 (travel size) or £42 (full size) from Selfridges, Cult Beauty and Saks Fifth Avenue.
I discovered this on the BA inflight shopping magazine and it is sold as your own 'instagram' filter, which blurs away imperfections. For £40, I couldn't go very wrong and turns out it is a lovely product. It fills pores and bits and makes your skin look bright and fresh and lovely to the touch. Word of warning: there is a sticker on top of the holes of the powder when you remove the top. It took me hours to figure it out. If you buy it on BA, it comes with a great brush (which I have been unable to find online)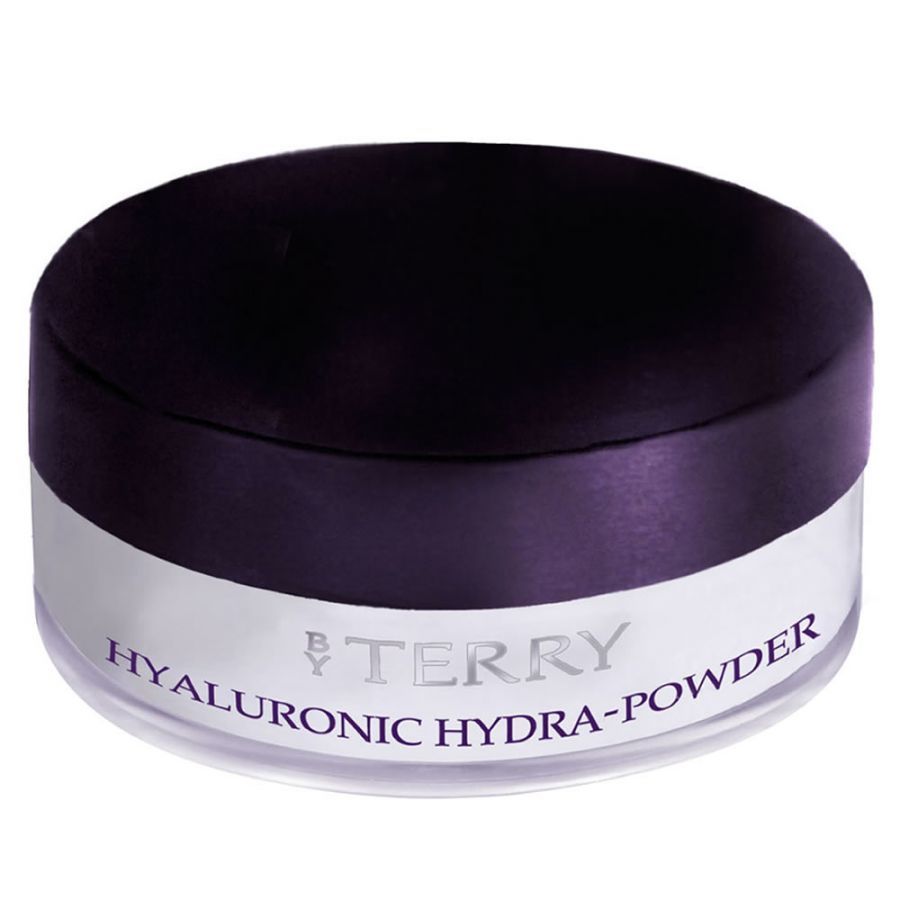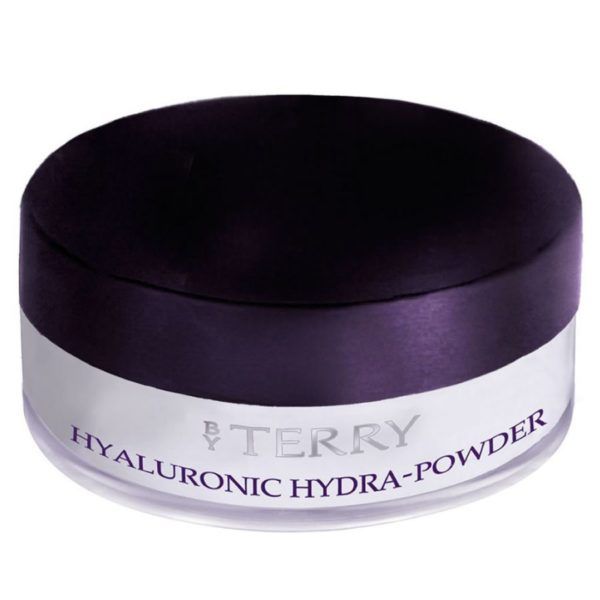 Boots Dual Defence Nasal Spray 20ml
Costs £5.99 from Boots
I have to thank Mary-Anne, a blog reader from the USA for this one. I was once going to see my friend Kim-Marie who then lived in Connecticut and she asked if I could buy this spray (a handful of them) for her. I was intrigued and bought an extra one for myself – and for the past 2 winters, we have been living on this. As soon as you get the first sign of a cold, you start spraying. I don't want to jinx it, but we have been cold-free for 2 winters now and I buy this for all my family, name each with a sharpie and wouldn't dare travel without it. Is this a beauty product? Well, maybe!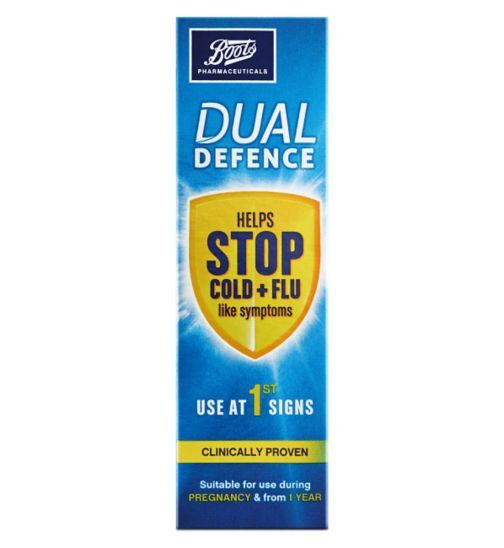 Have you tried any of my Top 5 Beauty Essentials for Winter 2019? Let me know!
xo
Mrs. O