I know it seems like I have been away for ages, and I seemed to be in Cannes. All these bits were true. But what was I doing in Cannes? As a hosted VIP Media at ILTM, which is the International Luxury Travel Market, I spent almost a week in this lovely part of France, meeting some of the world's leading hotel luxury brands and destinations.
Things went off to a *fantastique* start as my arrival in Cannes was nothing short of a film star. It was a stunning afternoon and why not get into Cannes-mode by transferring from your flight with a bit of help of Heli Air Monaco? The views were spectacular and in 10 minutes we had arrived.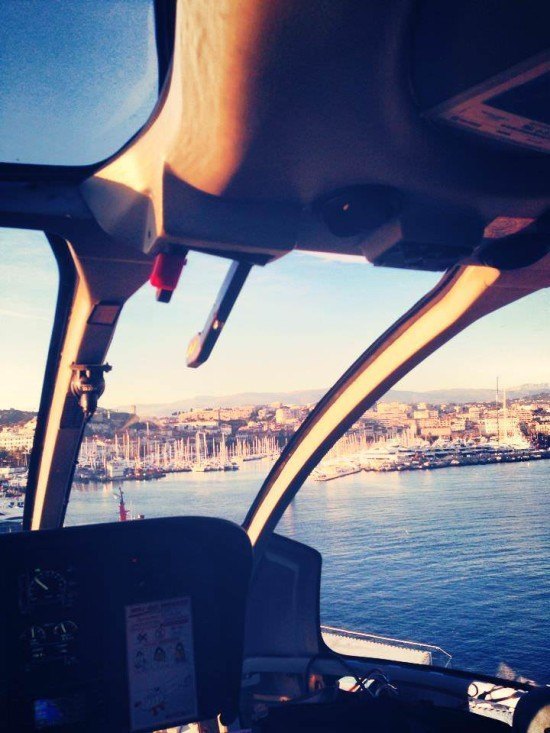 My home away from home over this week was the classic Hotel Martinez, which recently became part of the Hyatt family. I had a room with spectacular views and loved the attention to detail that the hotel had during my whole stay. Over twitter I booked hair appointments (one needs fab hair), restaurants, and everything else I, well, needed.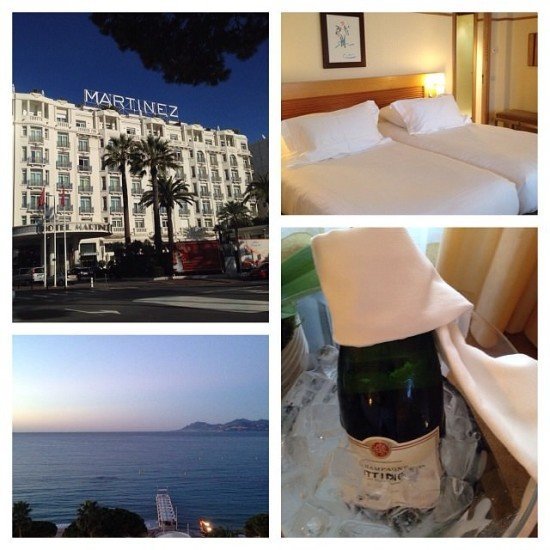 It was fair to say they had me at Taittinger, but I looked forward every night for the sweetest treats – from CDs, to their new room fragrance (which was yummy, by the way) or beautifully-made chocolates. It is all about the little things.
I attended many media-specific events, and things started on a high with lunch at the spectacular Hotel du Cap – Eden Rock by the Oetker Collection. Not only the setting was spectacular, but the food and company were wonderful.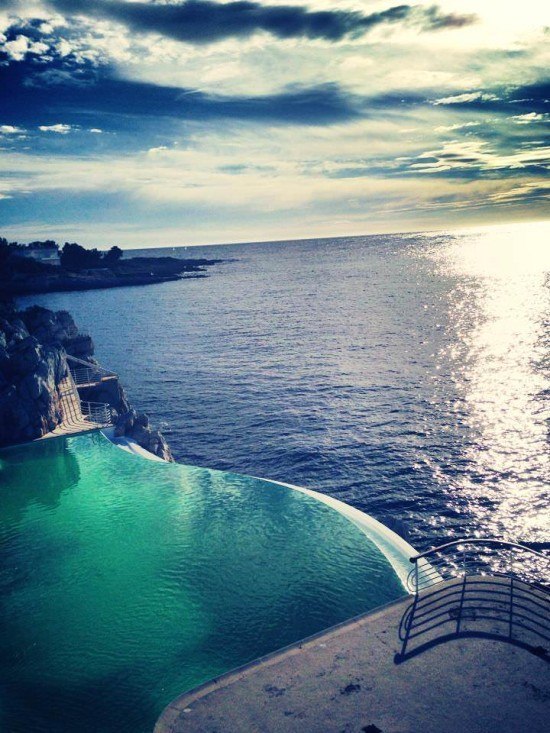 But if you think it was all play, do think again. I had over 50 meetings over the past 5 days – and all incredibly useful. The show was extremely well organised by CUT Comms and I was able to meet face to face with many of the hotel brands I already had relationships with, but also with new ones, who were able to request meetings with yours truly.
In terms of day events, I attended a beautifully prepared breakfast hosted by the Dorchester Collection and a great lunch at the Carlton, part of the Intercontinental family.
The balance between a day's work and the nights out was a little bit challenging, but only because they were so much fun! I loved the Four Seasons penthouse, strategically located just by the Palais des Festivals, where one could just unwind and enjoy the hospitality with spectacular views. It was open every day and really a safe haven.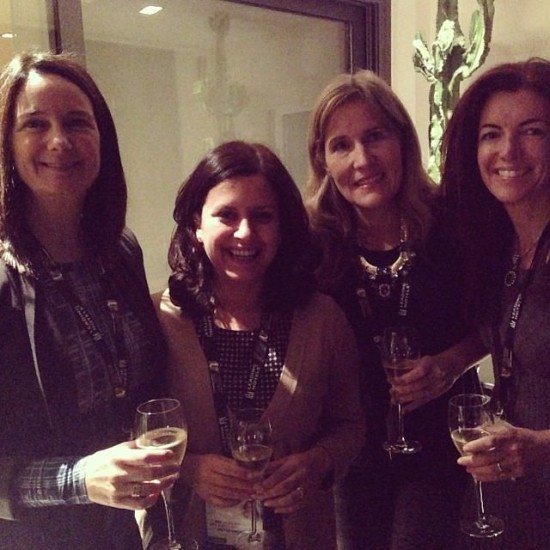 Every night there were parties – and notice the plural. I attended just some of them – the one at Louis Vuitton where we heard the latest about its hotel venture, Cheval Blanc, the one at Ferragamo where I was introduced to its very sexy hotel concept, Portrait (opening its second venture in Florence soon), and the W Hotels über secret villa party, where one was ferried away to an undisclosed location and teleported to various W locations (the Maldives, Barcelona or its first alpine resort which is opening shortly in Verbier, Switzerland).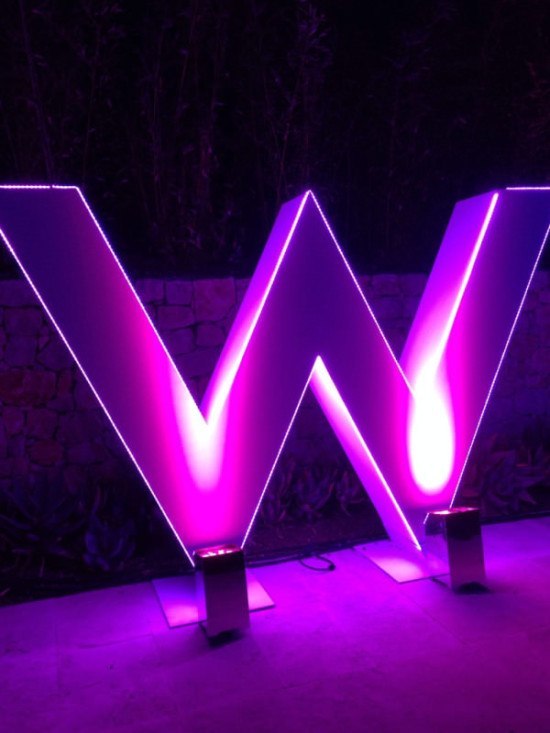 The two official parties, one held at the Hotel Martinez on the Tuesday and the final one at the Hotel Majestic on the Wednesday were epic – thousands of people from all over the world, but somehow it worked well. I was also able to attend suite parties at the end of each event and must say, the Dior Suite at the Majestic was incredible.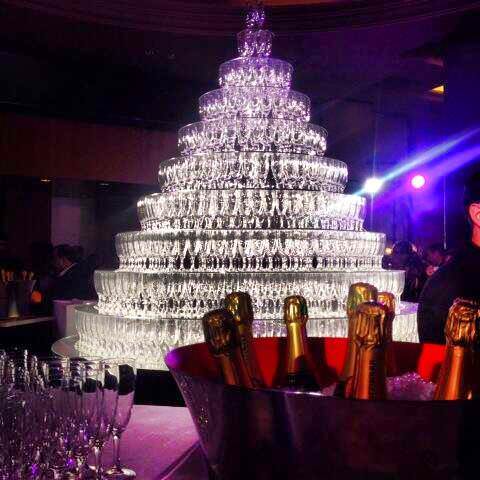 A lot of hard work, and a lot of play indeed. But I am extremely grateful for being invited for the first time to this incredible event – which allowed me to meet so many interesting people and luxury hotel brands in one place. I really do not need to attend any other travel-related conference.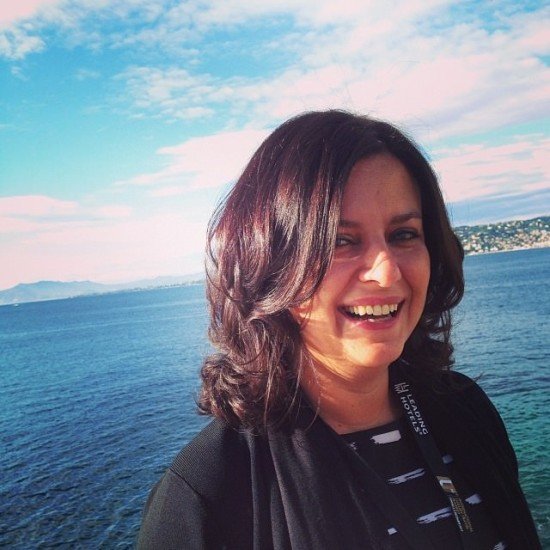 But as with everything in life, good things come to and end. And I just could not leave France without one of my favourites..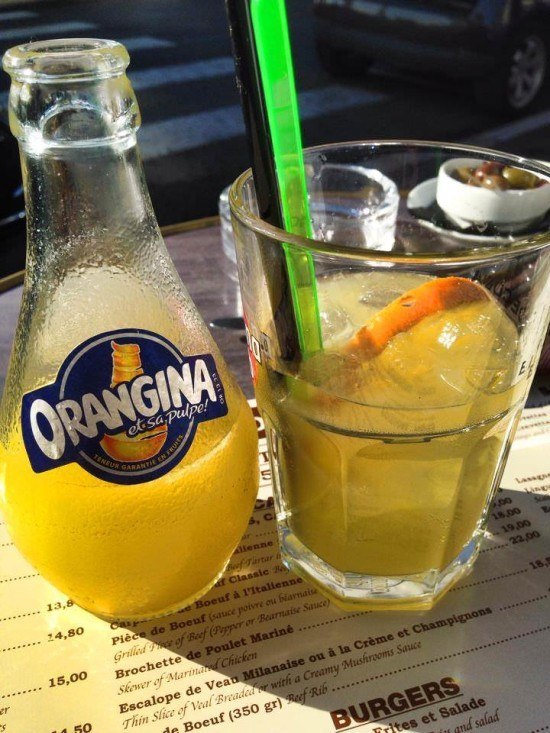 Merci Cut Comms and ILTM for a great week in Cannes. Mrs O shall be back.
xo
Mrs O
Disclaimer: I was hosted as VIP Media by the International Luxury Travel Market (ILTM) organised by CUT Comms. Opinions are obviously my own – and yes, the champagne helped.