Inspired by the lovely Lola, who has been reflecting on her travels over the past year, I started thinking about the incredible year I have had as well.
I actually went through my calendar and counted every single trip that involved air travel – and the numbers did not lie. 40 flights (actual flights), 80 nights spent in hotels and over 100,000 km travelled, which is over 75,000 miles, by air. Which is mad – even for me. I obviously didn't add up the actual number of hours inside airplanes or airports.
Every flight, with 1 exception (due to a cancellation and rerouting), was flown with the same airline – one needs to work hard to earn the gold card!
Where did I go?
Brazil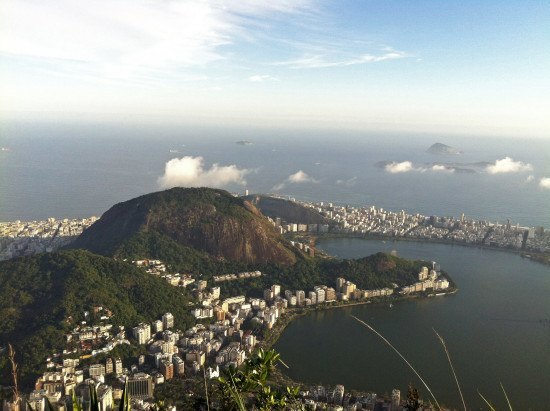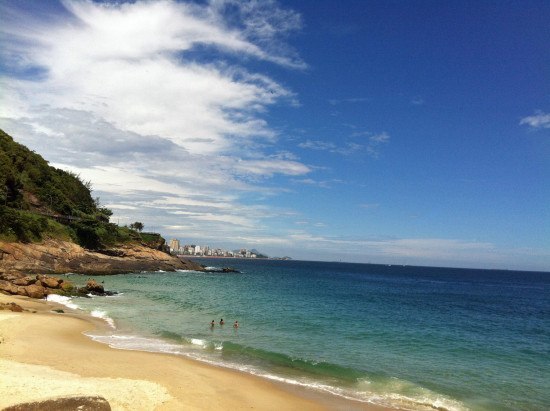 We started the year in style – I am a great believer that one should begin the way one wishes to continue the year.. and that was in Brazil. We were very surprised with how much we actually loved Sao Paulo, where we spent a couple of days, but Rio is where we left our heart. This was our second trip to the "cidade maravilhosa" or wonderful city, and we really fell in love with it. The food was incredible and so were the people.. and the shops. This is, without a doubt, one of my favourite places in the world.
Portugal
Lisbon, Portugal, for obvious reasons was the place we went to the most throughout the year, with over 6 trips. I am very fortunate that "home" is 2 hours away on a plane, and that we get to go. Sadly, I wasn't able to go every month like I used to, but I will try to in 2013. Lisbon has changed a lot in recent years, and it was great for me to revisit old favourites, but also to try new places!
In the summer, I also did my usual trip to the Alentejo, one of Portugal's better known wine making regions, and also managed a hop to the Algarve, which is an annual pilgrimage!
Spain
Barcelona got a lot of my love this year. I hadn't been back to this city for 5 years and decided to break the spell for my birthday in April. Oh and I did…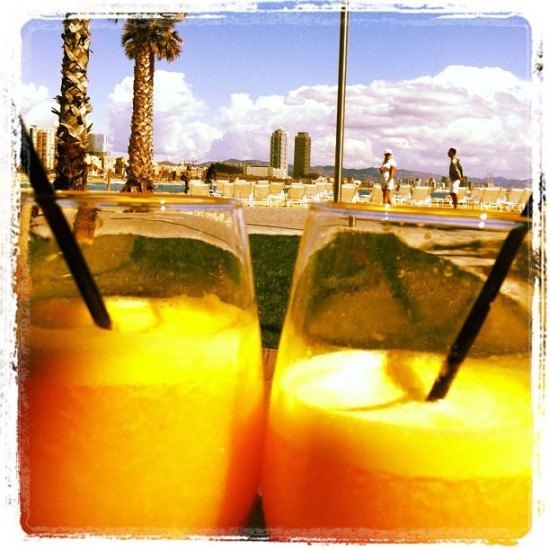 I went to Barcelona not one, but 4 times, to be precise! Firstly in April, which was the big rendez-vous, then on the final leg of my very first cruise in July, which was an experience and a half. I then had a girly getaway in late August, and I also spent a little time in this amazing city on the way back from Girona, which was a place I never visited before.
Italy
Italy welcomed me 4 times during 2012 – I personally think there cannot be too much Italy in one's life. It all started in Rome, in early July, where I shot my first film ever – just before I boarded my first cruise. I was a little bit nervous, but must admit it was fun. I may have even enjoyed it a little bit too much, as I got to shoot 3 little stories. One of them, of course, involved making cocktails.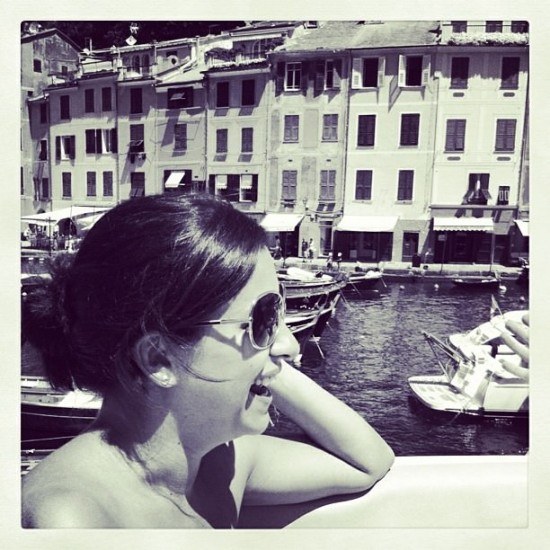 Genoa, in Liguria, welcomed me not once, but twice during 2012. It is a little undiscovered gem of a city – a city is highly recommended if you find yourself in the area. Home to pesto and focaccia, I was delighted to discover!
I also had the chance to spend some time in Milan, which most people think is grey and industrial – I think it is a great weekend destination, and cannot wait to be back in February 2013.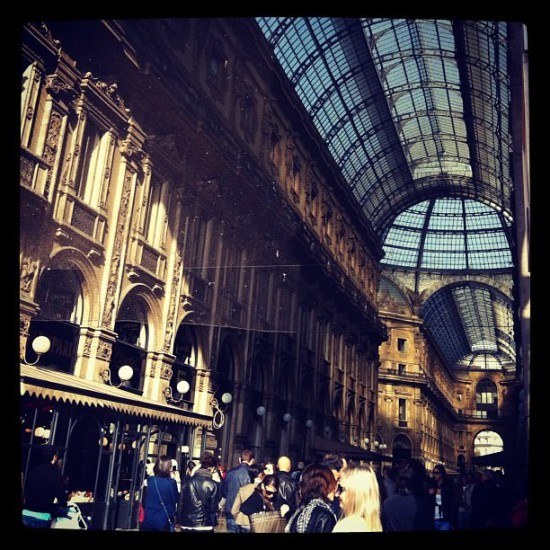 United States
I am not going to lie – I have a lot of time for the USA. May not be everyone's cup of tea, but a firm favourite at the O'Reilly household. This year, we have been 4 times, which is actually a low average for us.
The first trip of the year, in June, was the most special – we headed to Scottsdale, in Arizona, and then drove to California, more precisely to Palm Desert, which we have been visiting every year for the past 6-7 years religiously (we went there by mistake once, and have been back ever since).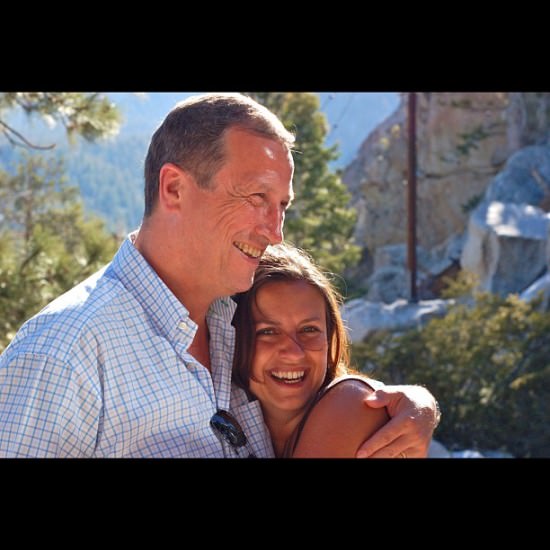 We finished this special trip in San Diego, which is also one of our favourite places in the world. Understated, excellent food and stunning scenery.. what's not to like?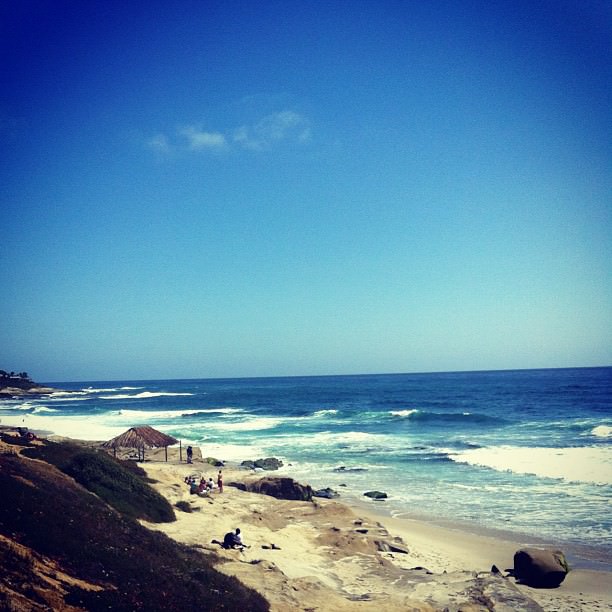 We then headed to Miami, for a couple of days in early October – and this is also one of our favourite places in the world. I love the combination of fab hotels, the warm turquoise sea, great dining scene and, I am not going to lie, the shopping. It is pretty close to perfection to me!
In November, we celebrated Mr O's birthday in NYC – I know I haven't written about it – but promise to do so in the New Year. And we will be ending our year also in this country – we are heading to Houston, Texas and New Orleans, Louisiana for New Years. I am seriously excited!
France
We gave France a miss this year, which means it needs to be corrected asap. We visited twice – and both times for skiing in the French Alps. In March, we headed to Val Thorens, where we have our family and friends annual ski holiday, and in December, I was invited to open the 2012-2013 ski season in Val d'Isere, which we absolutely adored.
But I promise La France a bit more love in 2013 – my first trip of the year will be to Paris, and I am hoping to get to Lyon as well.
I know I am forgetting a place or three, but going through photos and my calendar really brought incredible memories back to life. I know I am extremely fortunate to be able to travel so much – but if you weren't here reading this article, it would all be pointless.
2013 is looking fantastic – besides my "wishlist" of places I said earlier in the year I would like to visit, we are firming up plans for most of the year. I will be doing a little "Euro tour" in the first quarter of the year, with hops to Paris, Milan, Geneva, Zurich, Verbier, Amsterdam and Berlin already confirmed. I haven't been to any of these cities for a number of years and will be delighted to go back. Berlin is a place I have always wanted to visit, and delighted to be finally making my way there!
So 40 flights, 80 nights and over 100,000km later, I am happier than ever – I went to incredible places, ate a lot of great food, drank a glass or two of wine, and managed to meet a lot of my friends who are now pretty much anywhere.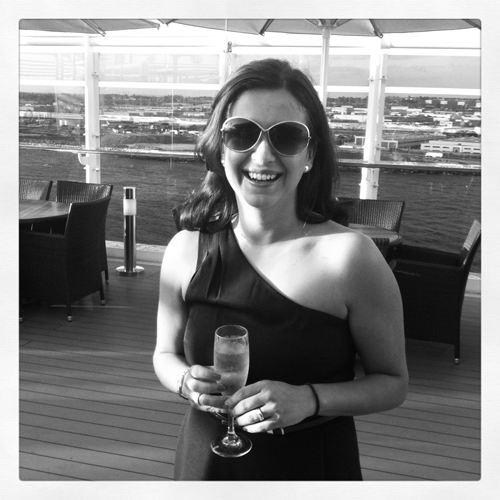 Thank you for your support over the last year, where mrsoaroundtheworld.com got discovered. It was incredible to have been nominated as one of the Top 4 Best Luxury Blogs of the year by TBU, Blogger of the Month by Easyjet and one of the Top 15 Travel Blogs to Watch in 2013 by 101 Holidays (you can read all about those here). I write my blog so my friends and family can refer to when they travelled – I never dreamt that over 25,000 people each month would come back time and time again and follow my tips and trips.
Thank you so much for your time, care and attention. It means the world to me. And a special thank you to Mr. O (who exists, by the way) – who thinks I am a bit mad sometimes, but shares my love for travel and is the best travel companion in the world. And in my life.
Lots of love and wishing for many trips in 2013!
xo
Mrs. O