I have started doing these annual recaps (see 2012 and 2013) and I have to say, I love doing them for one reason: it makes me happy to look back and see where the year has taken me, literally.
In 2014, we have been on 26 trips and took 53 flights (and I am not even counting Mr. O's business trips, which have nothing to do with me!). We have also spent 110 nights away from our lovely bed at home. On average, we tend to go away twice a month, with some exceptions… never a dull moment indeed! I am not a professional travel (nor I ever aspire to be), and this is the balance that works for my husband and I. We have busy lives, and work takes us outside of the UK very regularly (and it would be rude not to enjoy some cheeky weekends away at the end of a business trip, wouldn't it?)
So here is how 2014 worked out for us!
January
We started our year in Miami, where we stayed for 9 nights but sadly, only managed to go to the beach once! But let's put it that way, pleeeennnty of time to shop!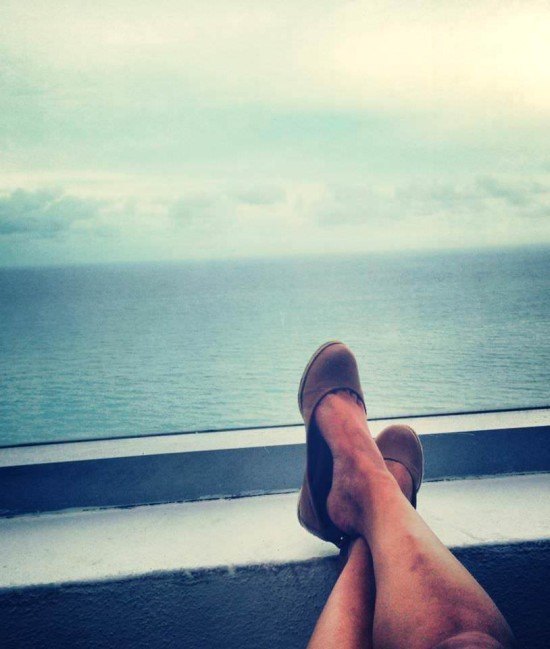 Most of the month was then spent back in the UK, namely in London and over two weeks, I was able to try two very interesting hotels: The London Marriott Grosvenor Square (which was a very nice surprise!) and the fab London Edition, which I keep going back to.
At the end of the month, I made my way to Val d'Isere, in the French Alps for half a week of skiing (and eating, of course), which I adored.
February
In the shortest month of the year, I took my first ever UK domestic flight and headed to Newcastle, to speak at a conference, which was quite interesting. I also spent 3 lovely and busy days at the Four Seasons Park Lane in London, which is one of my favourite places in town.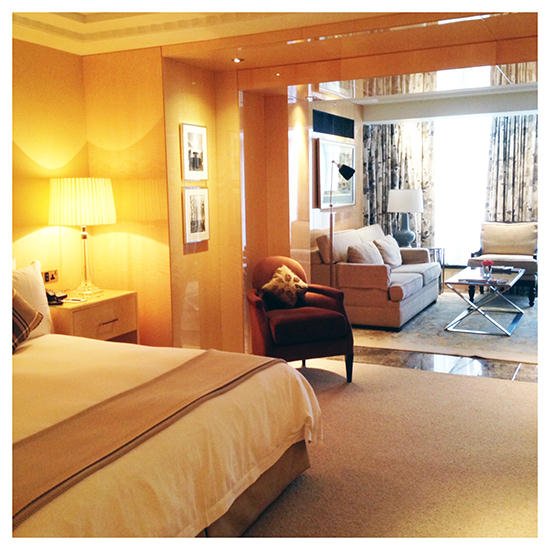 March
March was full of surprises and contrasts. We returned to Val d'Isere for our annual ski week-long trip with friends (you can tell I like this place!!), and also enjoyed some true luxury at The Stafford in London, which is a legend, and I adored.
Later in the month, we headed to the Maldives for almost 2 weeks, purely in the name of research. And because I was lacking in vitamin D, of course!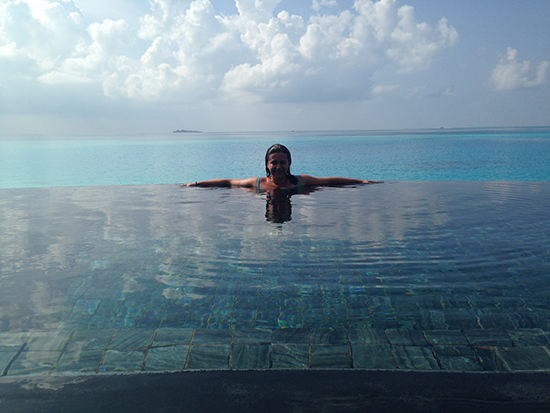 April
April is my birthday month, and I started the festivities in the Maldives (of course) and then had a last-minute cheeky romantic weekend in Paris (why not?!).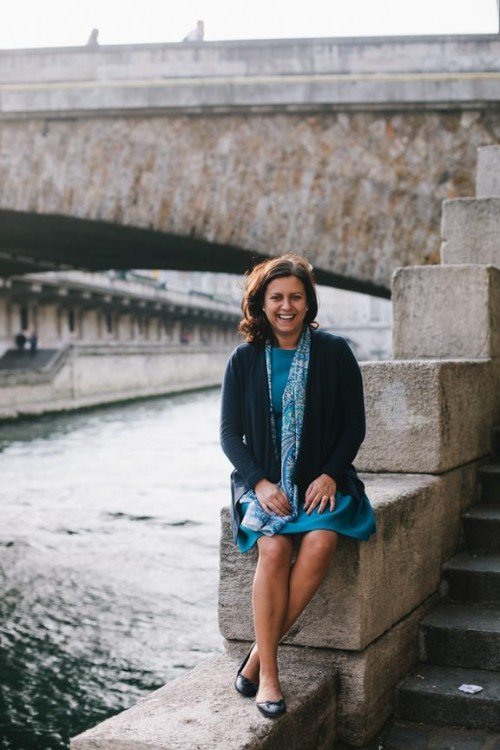 We then went in search of some warmer temperatures in Abu Dhabi, which was indeed a surprise and an incredible trip. I loved everything about this trip and really want to go back at some point.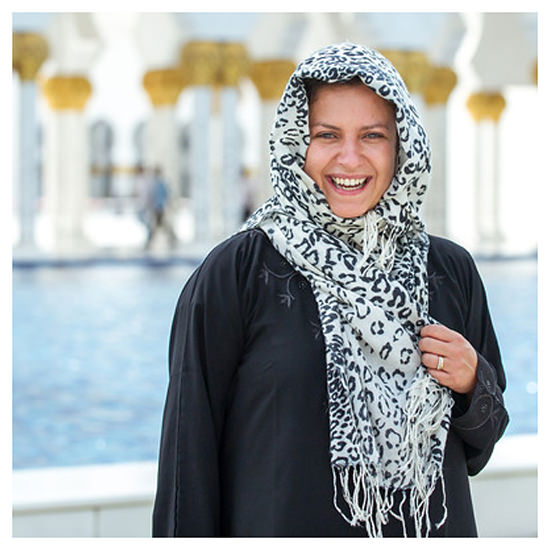 May
In May, we headed to Cyprus in search for (yet) more sun, but were not very lucky, sadly. But we still had a great time at the Columbia Beach Resort. The following weekend, we had an INCREDIBLE time in Bordeaux, France, which really blew us away. I am a huge fan of La France, and return often but this part of the world was new to me and I adored it.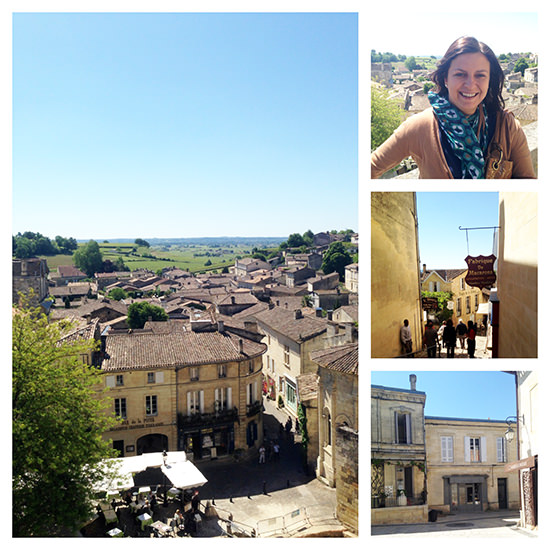 On the last bank holiday of the month (yes, we get 2 in May!), we stayed closer to home and had a lovely time with family in Devon, South West England. It is an area I have come to know reasonably well over the past 9 years and I love it. We stayed in Salcombe at the Harbour Hotel and at the Magdalen Chapter in Exeter, both very positive experiences.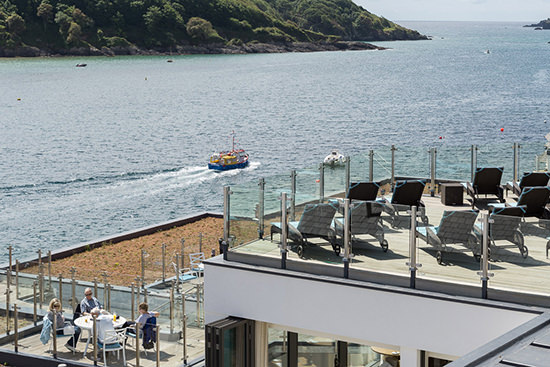 June
In June, it was time to return to Italia and discover a new area for us: the stunning Puglia, in the heel of Italy's boot. We loved everything about this trip and vowed to return in the not so distant future!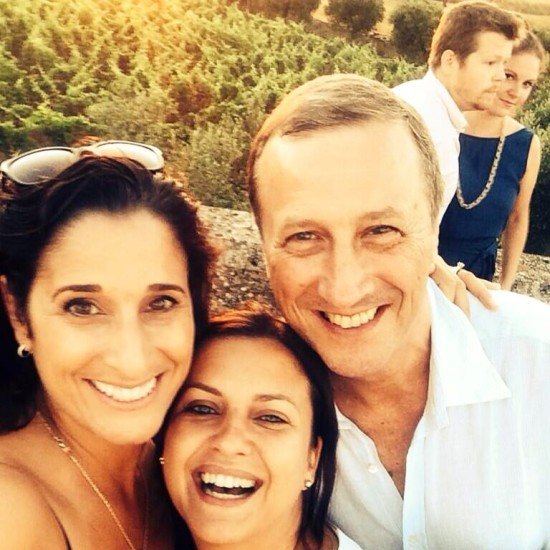 In June, I also got to try the brand new Cheval Harrington Court, in South Kensington in London, which provided luxury apartment accommodations and a nice home away from home.
July
July is one of my favourite months to travel to Southern Europe (I avoid August at all costs!) and early in the month I returned to the stunning Finca Cortesin (who is possibly my favourite hotel in the world, quite a statement!). This time, I took Mr. O with me and I even got to learn how to make a Spanish tortilla de patatas.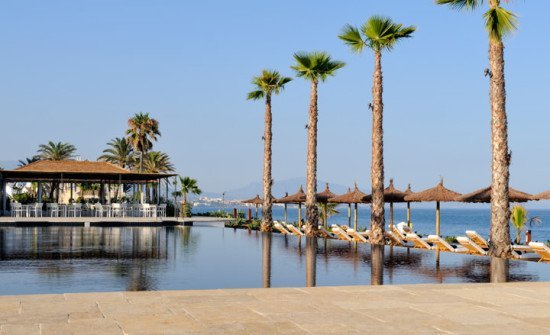 Mid-month, we went on an unforgettable journey on the Belmond British Pullman, where we had dinner cooked by 2-star Michelin chef Tom Kerridge. This was the first of two train journeys this summer…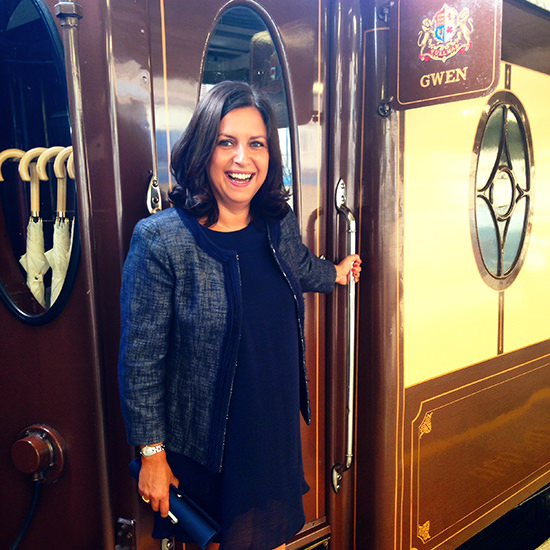 Later in the month, we went back to Portugal for 10 days – part of the O'Reilly pre-nup, non-negotiable. We went back to Herdade do Vau in the Alentejo (which we first visited last year), and then spent 6 days in the Algarve, split between the Quinta do Lago and the Sheraton Algarve, where we have spent the last 10 summers.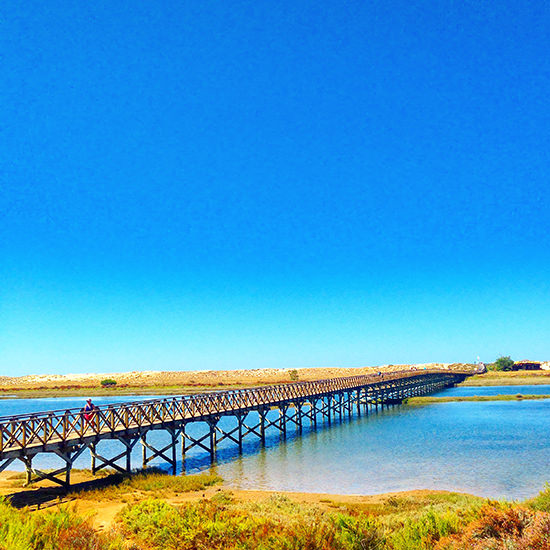 August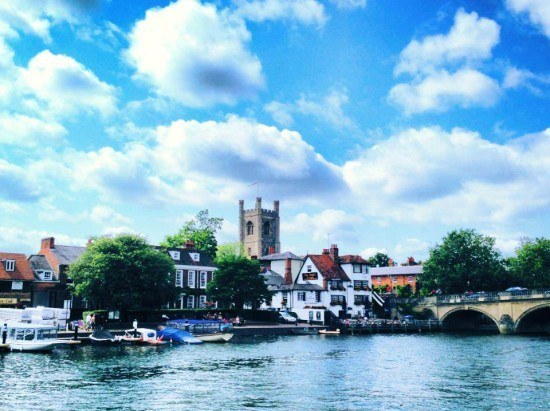 In August, we enjoyed the best of the British Summer and pretty much stayed at home – we spent 3 days in London trying out The Arch London, which is a little gem of a hotel, and later in the month, we headed to California (again, part of pre-nup agreement), where we spent 15 days.
September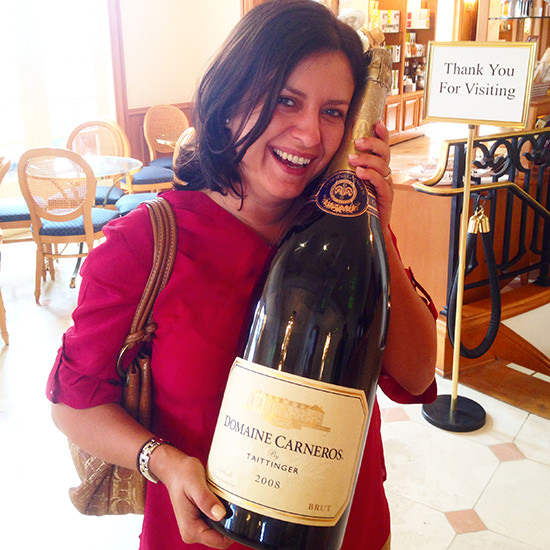 To end Summer in style, we had one of the busiest months travel wise – obviously one of the most fun! We spent the first part of the month in California, starting in San Francisco where we stayed at the Mandarin Oriental and slept through the earthquake. No drama – there really is no story to tell! We then revisited Napa, which we had not been to for 8 years and had a fab weekend indeed.
From Napa we made our way to Palm Desert (one of our spiritual places and where we have a place indeed, hence why I return every year) and then ended the trip in style in Los Angeles, at the one and only Four Seasons Los Angeles at Beverly Hills, which I will keep going back to forever and ever.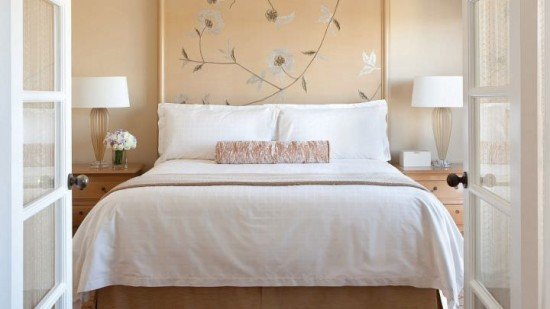 A couple weeks later, we headed to Venice to celebrate our 5th wedding anniversary – and to say we had the best weekend ever, would be an understatement.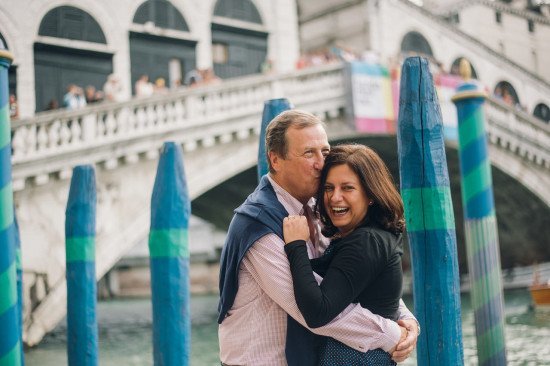 We spent 2 nights at the Gritti Palace (which was gorgeous), but could not wait for the last day of the trip. Why? Because we were to return to London onboard the Venice-Simplon-Orient Express, a journey that took 30 hours and we will never ever forget. If I have to pick the number one moment of this year, this would be it.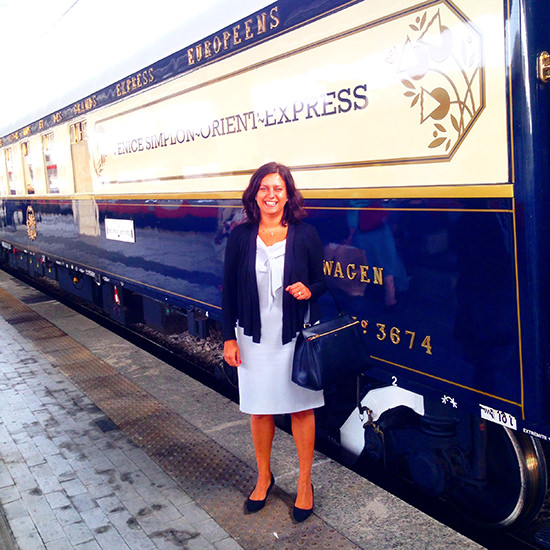 Summer came to and end (and what a summer it was!), and we started Autumn in Istanbul, a city we got to know reasonably well due to my previous professional life and had not returned to in 6 years. We were a tad unlucky with the weather (except for the first day), but that did not ruin it at all!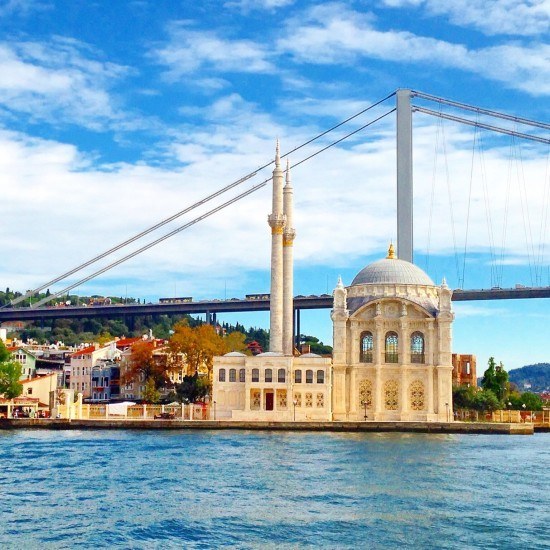 October
October was a quieter month, for obvious reasons! Mid-month, I needed some Vitamin D and headed to Mallorca in Spain with my friend Ashley from The Lazy Travelers. I did my best to get Ashley half as obsessed with gambas as I am, and it is fair to say I did a very good job (click on the link for Ashley's version of the trip).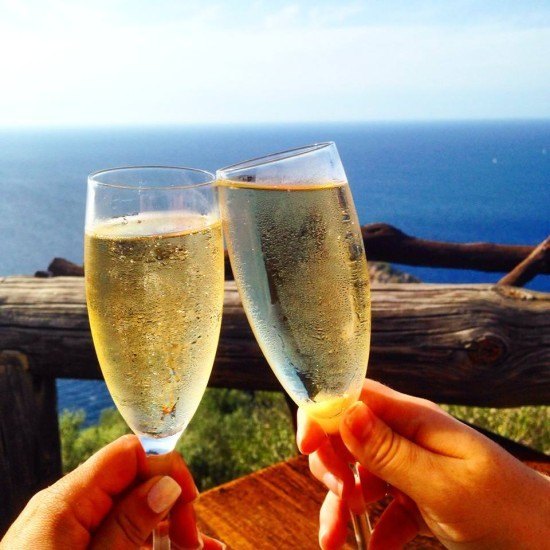 November
November is a special moment in our house (any excuse!) as it is Mr. O's birthday month! But as he was busy way with work, I sneaked away to Paris for a cheeky girls' weekend with my friend Lauren, and fair to say, we really helped the local economy in the run up to Christmas.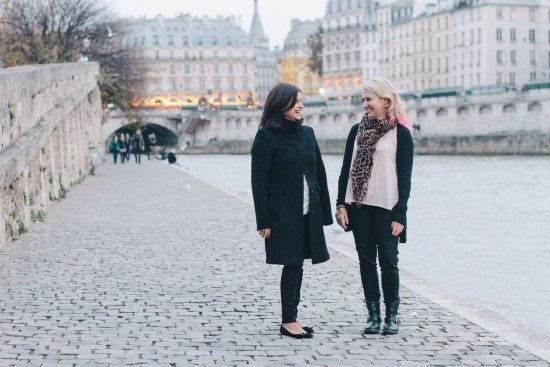 Then we got back into celebration mode, and I whisked away Mr. O to Copenhagen, in Denmark for a bit of wintery cold, and delicious food. And for a lot of eye candy, because I am a very nice wife. And I have eyes too.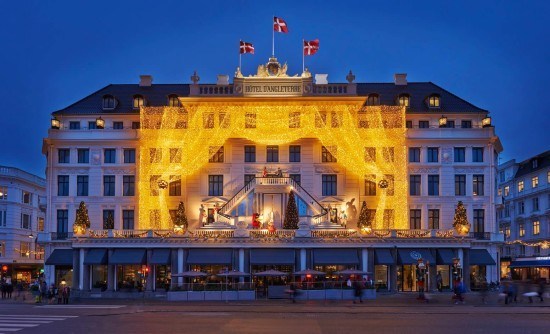 And to end the birthday month in style, we headed to Northern Ireland, which was simply stunning. We knew it would be very nice (or no point in going), but were absolutely blown away by the people, the scenery, the food and do not get me started on the gin and whiskey.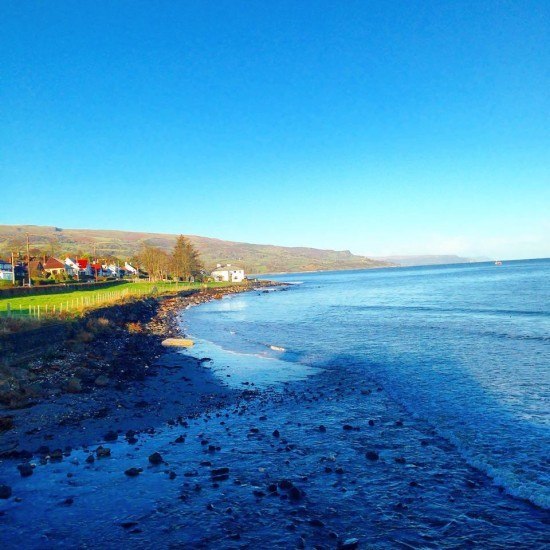 December
In the final month of the year, I headed to Cannes, France, for the annual ILTM – International Luxury Travel Market, which is the main event in the luxury travel industry. A very busy 4 days, but still with enough time to appreciate the views…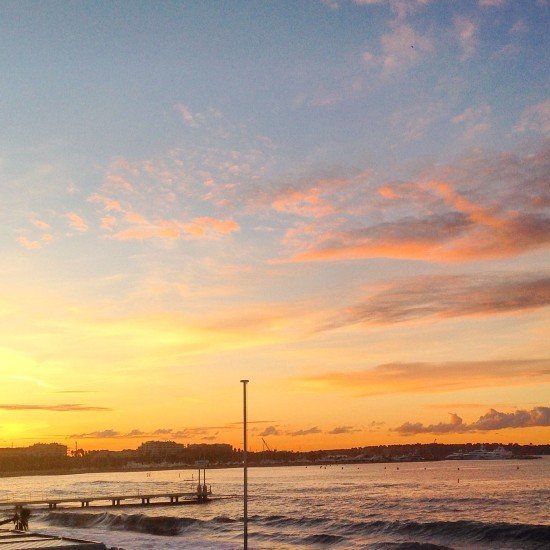 Mid-month, and just before the Christmas madness began, we found our ski legs in Alta Badia, in the Italian Dolomites. Whilst the snow was limited (only a few slopes open), the incredible food more than made up for it. Believe me!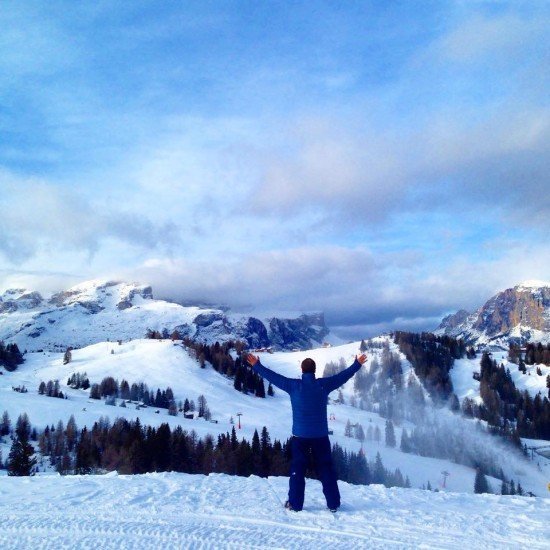 Christmas will be spent at home, with friends and family who we cannot wait to see. We shall ring in the new year in a very quiet place in Mexico, and I have to say, I need that vitamin D again.
Thank you for your support over the last 12 months – and for making Mrs. O Around the World a destination in itself. I really do appreciate it, in more ways than I can describe in words.
Here's to a fab Christmas for everyone, and let's make 2015 a year to remember.
xo
Mrs. O