Start spreading the news.. I am so NOT leaving today… I am not in NYC as often as I would like (a visit each year is a must) and stay haven't got round to do my little guide to NYC.. so I asked the lovely Katie Goldstein to share some of her favourite New York places with us. And I love it that I have been to most of them – which certainly means I have to go back again and discover the city that never sleeps. I adore New York. xo Mrs.O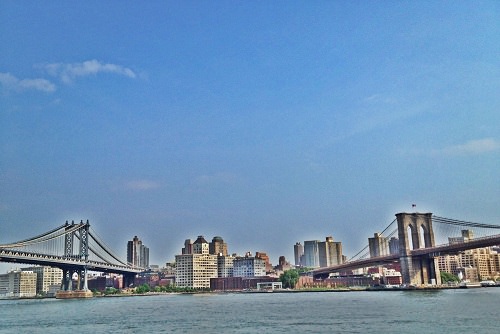 New York City is an urban playground brimming with countless fine dining establishments, unique museums, the world's best shopping, as well as every type of indulgence one can imagine. Because of the endless options afforded to visitors, planning an itinerary for a quick trip can be an overwhelming task, even if you are armed with a basic knowledge of New York.
Being a New York City local for nearly a decade, I've planned out a solid itinerary so you can see some of the highlights the city has to offer. I chose attractions that are tourist favorites and local-approved. Get pumped for an action-packed weekend! Who needs rest in the city that never sleeps?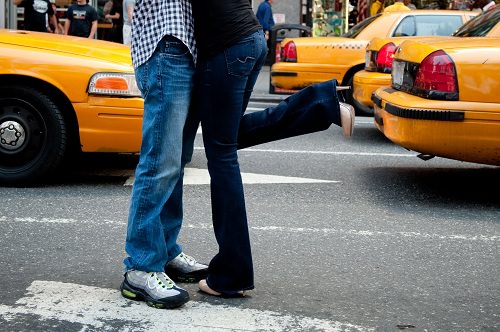 Where to Stay: As cliché as it may be, I always recommend Times Square to friends and family coming to stay because of its extremely central location, right in the middle of it all! It's also accessible by nearly every subway (1, 2, 3, N, R, Q, W, 7 & S), which is important in a city where even tourists should use cheap and easy public transportation.
The subway is often the preferred mode of transportation, even among the wealthiest Manhattanites because the traffic in NYC can be so grueling. Plus, although jaded locals sometimes forget, Times Square is really quite spectacular!
Friday Evening: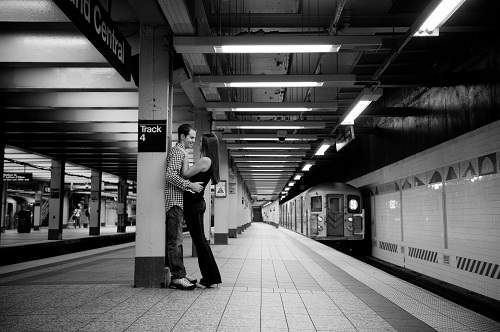 Once you're settled, head over to Grand Central Station, one of my favorite New York City landmarks. Witness a piece of Manhattan's history that is celebrating its centennial anniversary this year. Be sure to gaze up at the celestial ceiling mural located in the main concourse. When your neck starts to hurt, it's time for a drink.
Visit the swanky and intimate Campbell Apartment for old-fashioned cocktails or sip champagne at the bustling Grand Central Oyster Bar & Restaurant as commuters rush to make their connections. Local secret: if you and a friend stand at opposite ends of the gallery in front of Oyster Bar, you can whisper secrets to one another and be heard all the way across the bar. (Take the S or 7 Trains to Grand Central).
Friday Night:
No visit to New York is complete without a visit to one of its famous steakhouses. If you're a traditionalist, Sparks is your best bet. Professional, old-school waiters serve up classic steaks and sides in a saloon-like shrine to meat. If you're looking for a trendier scene, Strip House is where you want to be. This eternal hotspot serves up creative twists on steakhouse classics.
If you have any room left you could head for a late-night dessert at Serendipity, renowned for its long waits and frozen hot chocolates. Wait times shrink considerably late at night after all the shoppers have gone home. If your night is just getting started, head downtown to the Lower East Side and have a nightcap at The Pink Pony or pop by Pianos if you're looking for a wild night out.
Saturday Morning: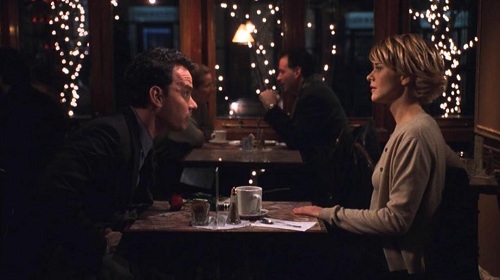 Take part in brunch, a weekend institution for locals. One of my favorite places for this great weekend activity is Café Lalo, where you should sample an H&H bagel, its famous steamed eggs and a perfectly crafted espresso drink. This well-known Upper West Side haunt was featured in "You've Got Mail."
Other great brunch options on the Upper West Side include: Popover Cafe (kitschy yet classic) and Barney Greengrass (a rough-around-the-edges Upper-West institution that serves classic New York deli food).
Saturday Afternoon: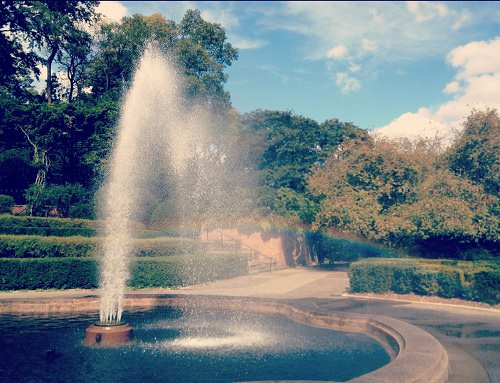 After brunch, take a stroll through Central Park, which is only a short walk from the restaurants mentioned above. Take a romantic boat ride around the lake by The Loeb Central Park Boathouse, visit the Conservatory Garden, check out the Great Lawn and walk through Strawberry Fields, named for John Lennon's favorite part of the park (across from The Dakota where he was assassinated).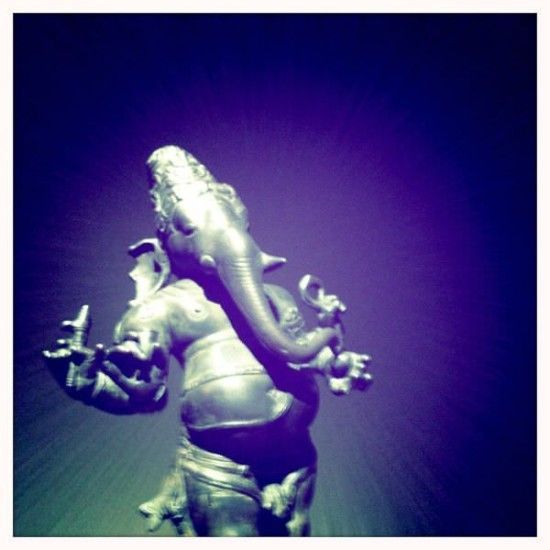 After you've made your way through the Park, you must visit one of New York's best museums. My vote is for The Metropolitan Museum of Art. Aside from housing the largest and perhaps most significant art collection in the U.S., its rooftop bar offers sick views of Central Park. The Met is seconded by The Natural History Museum.
Saturday Evening: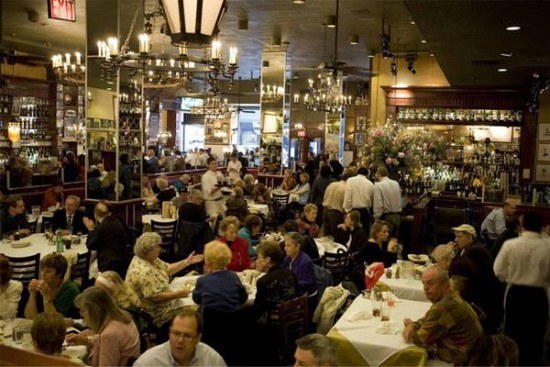 After a long day, rich in culture, it's time for some fun! Apart from steak, Manhattan is perhaps most well-known for its Italian food. Be sure to make reservations at the famous family-style restaurant, Carmines if you're looking for delicious and enormous portions of Italian classics. Bond 45 is another one of my favorites, famous for its paper-thin pizzas and fabulous cuisine.
Next, it's time to take in a Broadway musical. While great bargains can be had by standing on long lines at TKTS (Located in Times Square and Southstreet Seaport. Download the TKTS app to see what's available before getting on line), the hot tickets like Book of Mormon, Wicked, and Jersey Boys must be booked in advance and discounts are unlikely. For these shows there are nightly lottery drawings for those who feel lucky and have an hour or so to kill.
Another dining option–one that many fashionable New Yorkers opt for–is eating after the show. This way you won't be rushed through your dining experience with the rest of the theater-going crowd. If you're not looking for Italian, grab a table at Joe Allen or Orzo, famous for being post-show celebrity hangouts.
Sunday Morning: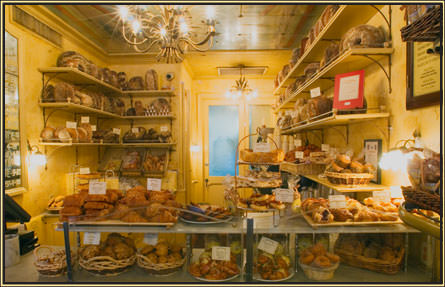 To maximize your time, grab a quick pastry for breakfast at Balthazar, New York's famed Parisian-style bakery/bistro on Spring Street. Then take a stroll around the West Village and SoHo and check out designer outposts and unique boutiques. A jaunt down Broadway will lead you to Bloomingdales, J.Crew, Forever 21, Levi's, Hilfiger and Topshop. Follow Christopher Street west and find fancy boutiques like Intermix, Olive & Bette, Marc Jacobs and Ralph Lauren.
If fashion isn't your thing, head to Bleecker and peruse foodie shops like Amy's Bread and Murray's Cheese Shop. Sprinkled in between are some unique record stores and other fun gift shops.
Sunday Afternoon: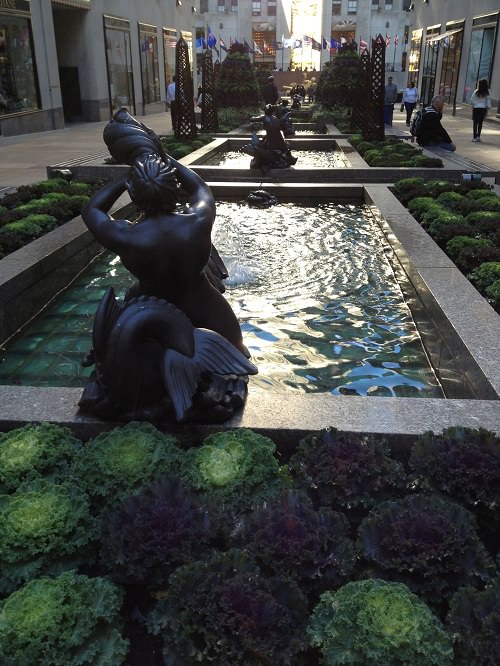 Grab a slice of New York pizza at John's Pizzeria (located on Bleecker) or New York's oldest pizza joint, Lombardi's (located on Spring). After lunch head over to Fifth Avenue and 60th Street and head downtown as you peruse the city's fanciest department stores like Saks Fifth Avenue, Bergdorf Goodman and Barney's of New York. FAO Schwartz and the Apple Store are also along the way.
You can also walk into The Plaza Hotel to check out the lobby or have tea and shop downstairs. If you've had enough shopping, visit the Museum of Modern Art, where you can see what Zagat calls six floors of "the best modern art anywhere."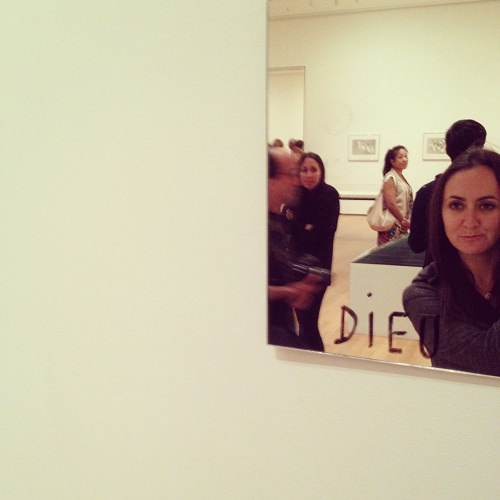 After another tiring day, head back to your hotel and off to the airport. New York will be waiting for you when you choose to return!
Katie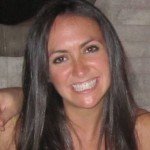 Katie Goldstein is an avid traveler whose tastes are simple: she enjoys the best.  Katie works by day as a lawyer and by night as a successful writer. Katie often lends her travel expertise to prestigious outlets, which include  Forbes, Fodor's, and She Knows. Katie is also the founder of luxury travel and lifestyle sites, Travelingpanties and Smartypanties, where she chronicles her adventures around the world.
When Katie isn't traveling, she can be found scouring her home base, New York City, for the next hotspot. In her free time, Katie enjoys trying new restaurants, taking advantage of NYC's fabulous shopping and practicing her photography skills. Keep up with Katie's escapades on Twitter, Facebook and Instagram.