A little while ago, one of Mr. O's best friends announced he was getting married, which is always a happy moment. We thought it would be a destination wedding, as the lovely bride was American, but were we surprised when we heard where we were headed – the lovely city of Charleston, in South Carolina.
First things first, and a bit of Google Mapping was required – found it! How to get there? Atlanta seemed the closest option, and with a little help from BA, off we went.
Atlanta is a bit of a strange place – but it has grown on me! The home of many large corporations like Coca Cola and CNN to name the few, it is located in Georgia, the peach state (this bit of information will be important for later!).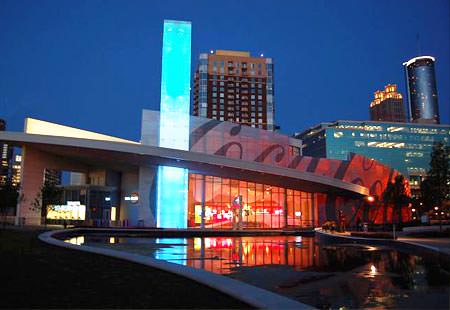 We stayed downtown, which is strange as it has many skyscrapers but no shops, many conferency-type hotels.. and the lovely Centennial Park, where you can find an incredible attraction.. the World of Coca Cola! The Westin Peachtree was our home for the night – the tallest building in town, it offered incredible views of the city's skyline. The fact that the hotel upgraded us to the Presidential Suite, may have helped a little (we only found the extra bedrooms before we left!!)
When I go to the USA, I always use Open Table to book restaurants – and wasn't I surprised when I found Boston's Legal Seafood right there? I was suddenly hungry for oysters, clam chowder and crab legs with a side of.. a Georgia Peach cocktail 🙂
The next morning, bright and early (thank you, Mr. Jetlag), we set off east towards Charleston. En route, we couldn't ignore the giant billboards which kept telling us that we should have peaches. One of my favourite fruits, I had no choice but to oblige! They were sweet and delicious as expected.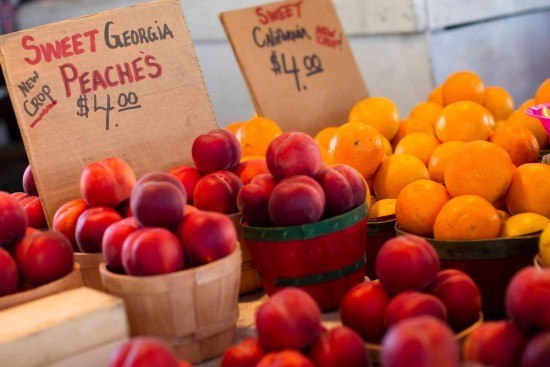 Having done a bit of research, I "accidentally" found out that we had to make another pit stop en route.. hum.. a little of shopping at the Tanger Outlets in Commerce, GA was necessary!
By 5.30pm we arrived and checked into our grande dame hotel, Charleston Place, close to King Street, on the "fashion mile". Despite being a small city, Charleston has all the big-name shops and quirky boutiques you could want.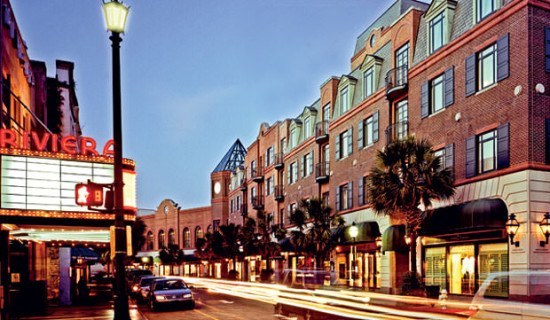 What is so special about this small city in South Carolina? Well, it's postcard pretty; the people are pretty lovely – "y'all from England?" – and, best of all, British accents are few and far between.
We left the hotel and walked towards East Bay Street, where the trendiest bars and restaurants can be found.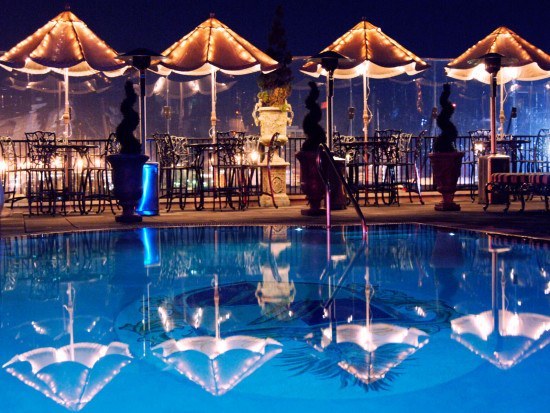 We headed to the Pavilion Bar, on the rooftop of the Market Pavilion Hotel, where we enjoyed views of historic Charleston and the city's spectacular sunsets, a cascading pool and signature cocktails, the perfect place to start the night, and I did so with the local speciality – a sweet tea martini. Made with local Firefly sweet tea vodka (definitely the find of the trip) and topped with southern lemonade, it was destined to be the drink of the night. And the first of many, naturally.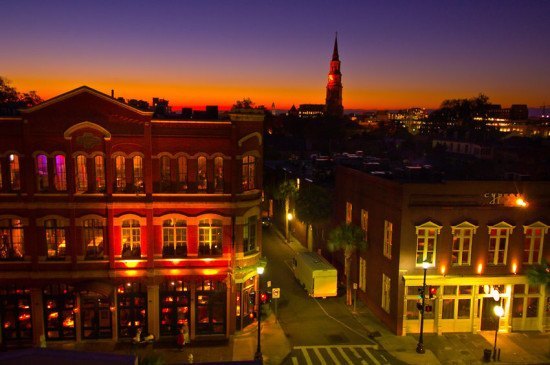 For dinner, we booked a table at Slightly North of Broad or SNOB, as the locals call it. Located in a 19th-century brick warehouse just north of Broad Street, it gave us a taste of some of the South's best dishes: stuffed Caroline quail breast and seared grouper. And, of course, there's another opportunity to try a variation of the tea martini, appropriately named the Charleston, which appears to be the same as the previous one, but now with a hint of mint.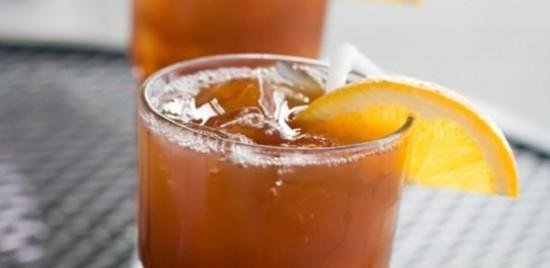 The night was still young, and there were plenty of places to check out before 2am, when everything shuts down. We started at the Social Wine Bar, as we wanted to see if it really had 4,000 bottles of wine on display. It looks like it probably did, though time constraints mean we manage only to try a few. We ended the night at the Rooftop Bar at the Vendue Inn – but not before trying the other Firefly vodka flavours: peach, mint and lemon.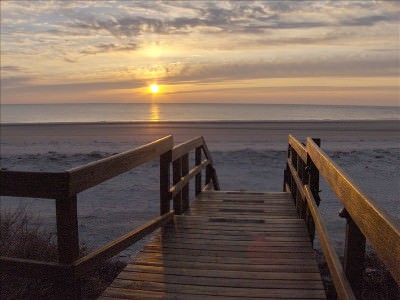 The next morning, a little bit light-headed, we woke up bright and early to get to the beach and top up our tans. We chose the Isle of Palms beach, less than half an hour away along the coast. There's nothing like a sun lounger and a couple of dips in the sea to clear our heads.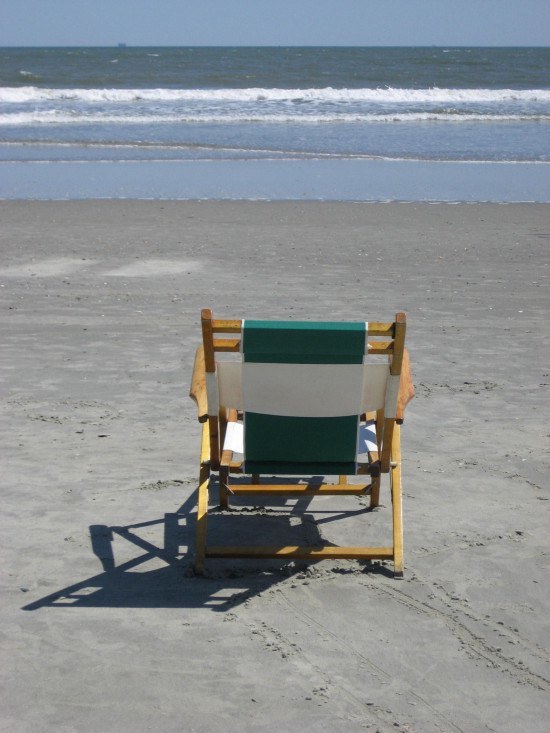 The next day we headed towards the lovely Savannah… but that is a story to share later!
Funnily enough, we didn't dance.. humm… we may need to go back 🙂 oh well, another trip to plan!
Mrs. O