When I got the invite to go to Turin, I was really excited. I do understand that the thought of Turin doesn't make people pack and get on a plane, but a recent visit, enroute to Barolo completely changed my opinion about this city. But sadly, it coincided with a trip to NYC, and it just wasn't meant to be. So then I thought.. who could I send on my behalf? Someone that would totally get this place? How about the lovely Becky and Graham from GlobalGrassHopper? They are one of my favourite websites – their photography is second to none, plus we have met firstly in Girona, and then over drinks with Simon Reeve in London. I hope this article changes your opinion about Turin – a place I will definitely go back to as soon as I can. xo Mrs. O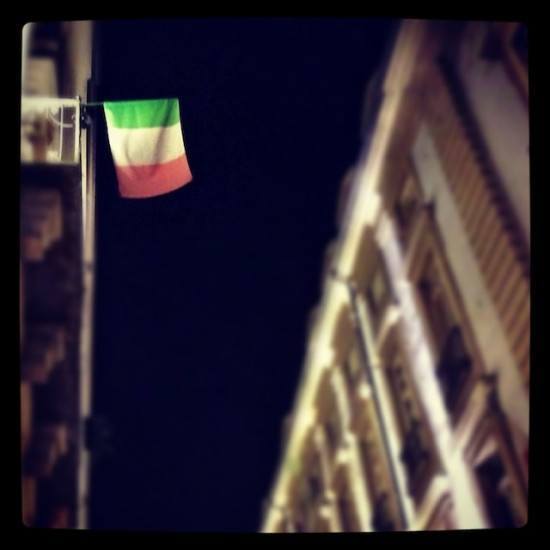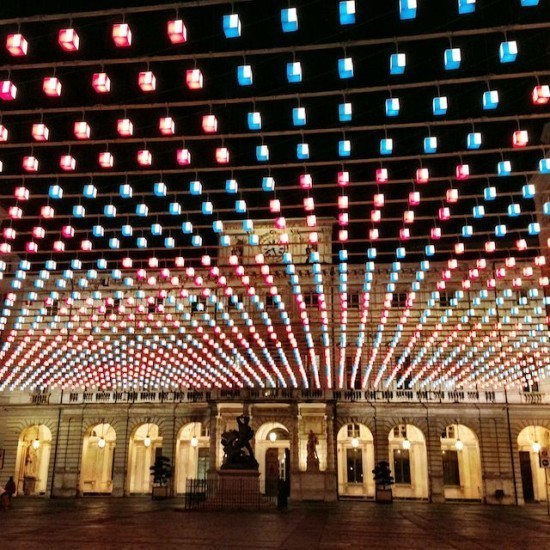 Turin may feel overshadowed by its big-hitting Italian competitors, Rome, Milan, Florence and Pisa, but as we discovered recently, it has no reason to feel inferior. As capital of the Piedmont region, Turin is a city with a modern art collection to rival any city in the world, and its galleries, museums and architecture make for a wonderful cultural short break. We were invited to Turin by Turism Torino e Provencia, to help promote the city's contemporary art scene, and spent just over two days exploring the sights and sounds of this underrated destination.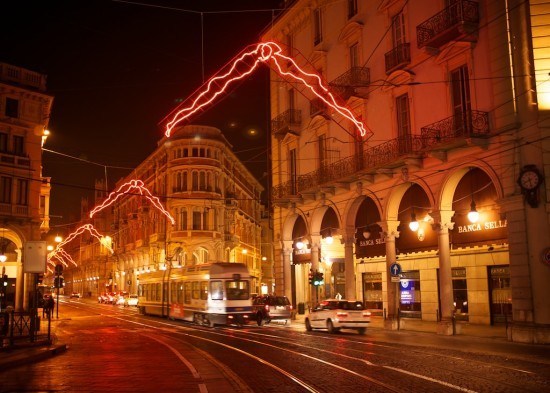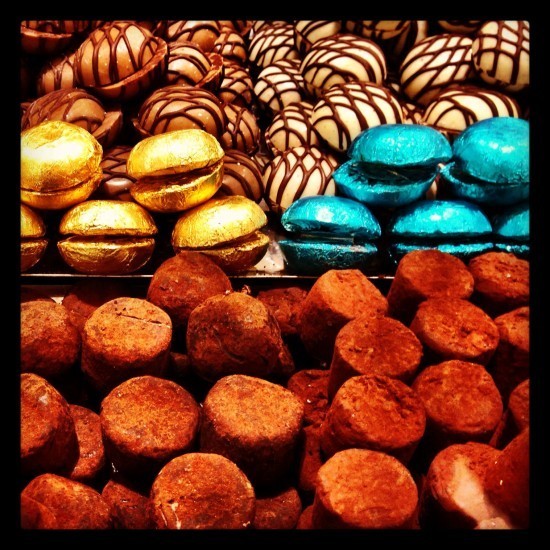 Despite the steep competition, Turin is the 10th most visited city in Italy. Known for its baroque, rococo, neo-classical, and Art Nouveau architecture, it seems equally as proud of its contemporary art galleries of which it has many. The galleries house collections ranging from the works of the Italian masters to stylish modern art and avant-garde sculptures.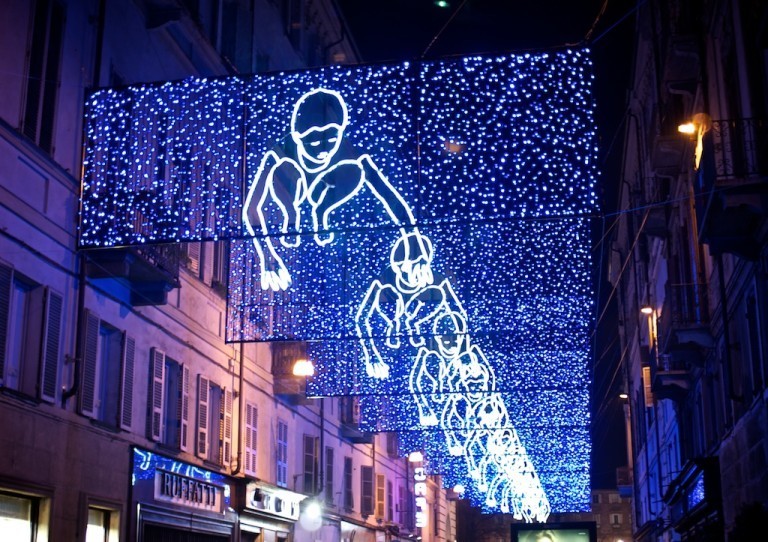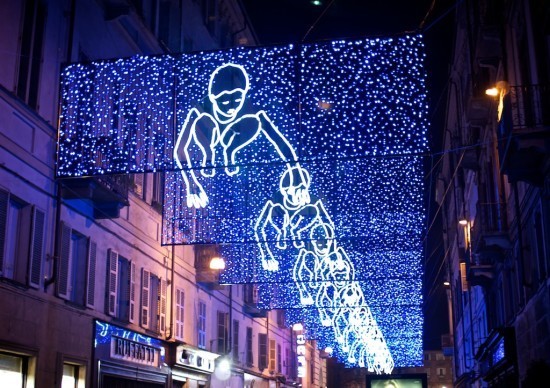 The annual Luci d'Artisa is an extraordinary open-air exhibition which lights up the city during the long dark winter nights. Lights are hung between buildings, along narrow streets and in piazzas. Some of the work is permanent while others are by invited artists, and are installed every year. A great way to see the lights is to jump on a [TO]Bike (Turin's cycle sharing scheme) like we did and dodge the traffic and trams. We were allowed to ride specially adapted bikes, featuring the work of artist Martino Gamper – their first official outing on the streets of Turin meant we turned heads pedalling around the city with glowing wheels of colour, and became living works of art.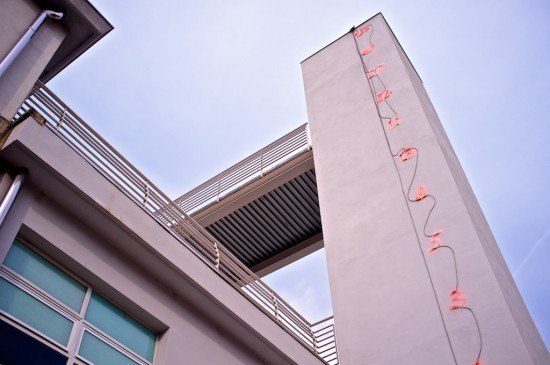 Mario Merz Foundation
We began our city tour at the Fondazione Merz – a trust dedicated to the Italian artist Mario Merz who died in 2003. His legacy lives on in a former Lancia thermal power station that now houses his art (and that of his daughter Marisa) focussing on abstract expressionism and his trademark neon Fibonacci progressions that also adorn many of Turin's buildings.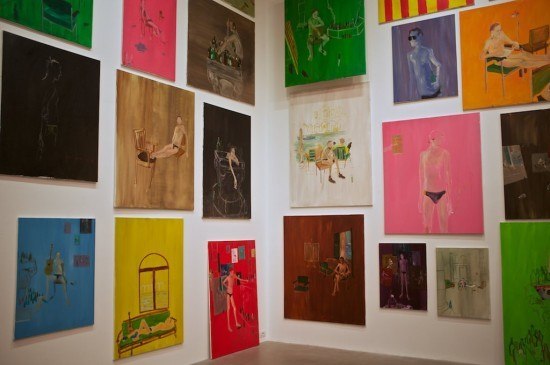 Fondazione Sandretto Re Rebaudengo
We continued on to the Fondazione Sandretto Re Rebaudengo, A stark, neo minimalist-style building which has a large hall for temporary exhibitions, an auditorium and a stylish restaurant. The Fondazione's main aim is to encourage a greater understanding of contemporary art and of today's leading trends at an international level. The main display at the time was "For President", a specially curated collection of photography and objects charting the history of American Election Campaigns. The Fondazione's unique "art mediator" scheme means that visitors can ask staff to help explain the works, and be guided through the gallery, encouraging a dialogue about the art on show.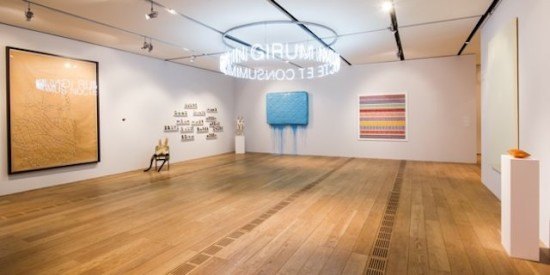 The tour moved on to the Lingotto – the first Fiat factory, built in 1923 and renovated in 1989 to maintain the building's original structure by Renzo Piano. We made our way up to the iconic rooftop test track (seen briefly in The Italian Job) and saw the Giovanni and Marella Agnelli picture gallery housing 25 works of ancient and modern art, from Canaletto to Picasso and Matisse.
Our tour concluded at the Museo d'Arte Contemporanea Castello di Rivoli. Easily one of the most impressive art museums, by way of its construction and setting – a fortified 11th century castle perched high above Rivoli and Turin, and renovated and reopened in 1984. The contrast of modern art against the traditional structure and original features make it an inspiring venue with an incredible collection, from renowned names such as Mario Merz, Gilbert and George, Andreas Gursky and Maurizio Catellan.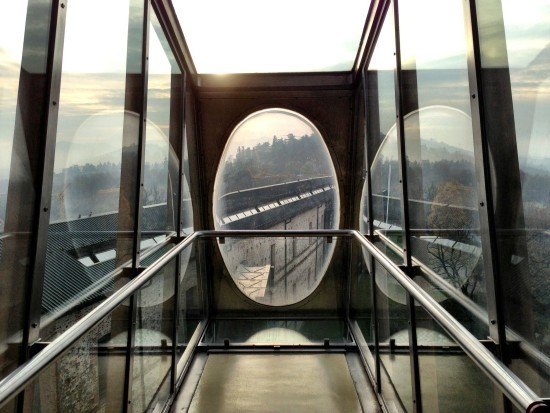 While many travellers might pass through Turin on their way to ski in the Alps, or bypass in favour of nearby Milan, there is more to this former industrial powerhouse than meets the eye. With wide boulevards that evoke a Parisian feel, and art and design to rival many other cities, Turin is an unassuming but stylish alternative destination that might just bring out the artist in you.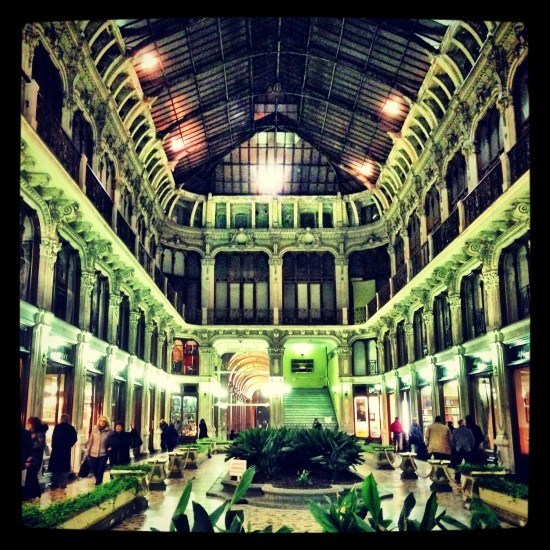 By Graham Padmore of GlobalGrasshopper.com. All photos were taken by Graham.
Becky and Gray are the UK-based husband and wife team behind GlobalGrasshopper. They love exploring new places, taking photographs and staying at the most unique hotels they can find.