You may have heard about how I like a glass of wine, or three. So you can imagine how excited I was when I got my invite to the Three Wine Men event, which took place recently in London. Mr. O was even more excited, as it took place in the home of cricket, Lord's Cricket Ground.
The Three Wine Men want to get everyone in the UK tasting, experiencing and enjoying new wines and discovering different foods. Their events bring together wine and food retailers and producers to show you just how much fun your taste buds can have in a day. This sounded pretty much like a perfect day for Mrs. O!
So who are these lovely gentlemen?
They are in no particular order Olly Smith, Oz Clarke and Tim Atkin. They all love wine, they all love talking about wine, they love sharing their knowledge and this is why they have teamed up to become the Three Wine Men.
I had met Tim Atkin briefly on a separate wine tasting event, and we had exchanged some tweets – I was really looking forward to meet this Master of Wine.
 Exhibitors come from everywhere around the world – from the old to the new world, there was something for everyone. I particularly enjoyed hearing Oz Clarke introducing Wines of Brazil, who apparently started producing some very interesting sparkling wines (like the British). Oz also sold the virtues of Portugal's Douro region, where Port originally comes from, but also where incredible wines are produced. I was super excited as Douro is one of my destinations for 2013.
Tim asked me to go and say hello to Dawn, at Selfridge's Wine. We also had a password for her – 30. Whatever that meant, we made Dawn laugh.. a lot! We really enjoyed Selfridge's selection of wines, and completely fell in love with their own label bottles. How cute were they? Can't wait for our order to arrive home, just in time for Christmas!
Every visitor to this event, sponsored by Riedel (my favourite brand glass in the world) gets one glass, which you are free to take home. Mr. O and I are very keen on the Vinum collection and took the opportunity to stock up on some of their day to day glasses, as they had 50% off!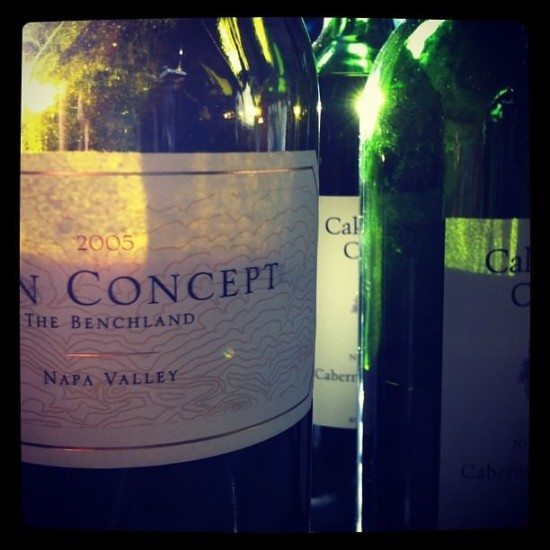 The 4 hours, went so quickly, I couldn't believe it! We really enjoyed our time with the Three Wine Men and are really looking forward to the next event, which will take place in 2013. Will you be joining me? 
And to end on a tasty note, I want to know: what is your favourite wine? 
Cheers,xo
Mrs. O  
Disclaimer: I was a guest of the Three Wine Men at this event. Opinions are, as always, my own!