I love Rome, but it isn't a place I feel comfortable writing about. Why? I have only been twice – which means I need to go back for a perfect weekend in the Italian capital (hint to Mr. O). Diana and I bonded over our love for ballet flats – and we both know where to buy them. Love Rome? You will love this! Ciao, Mrs. O
I am grateful that Mrs O has invited me to guest post for her blog and I couldn't be more excited to be writing on "A Perfect Weekend in Rome".  There is just too much to see in Rome in a weekend and taking this into account, I have written this specifically for Mrs O, keeping in mind what she loves. Hopefully this post will give her a taste of what she can expect on her next visit and encourage her to expedite her travel plans to The Eternal City.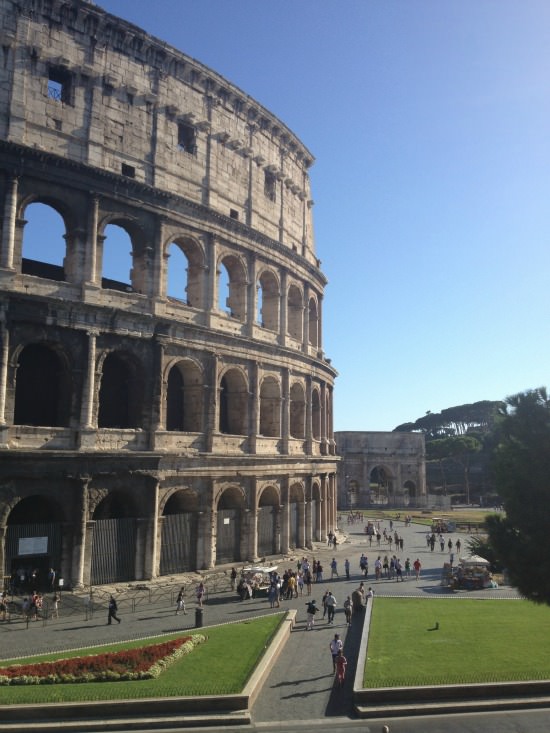 Friday night
An evening stroll along Via dei Fori Imperiali never fails to impress visitors and residents alike. Starting from the impressive Colosseum and making your way towards Piazza Venezia, you could only feel like you are walking through an open-air museum and what a museum it is with views  of the Roman Forum as well as Trajan's Forum.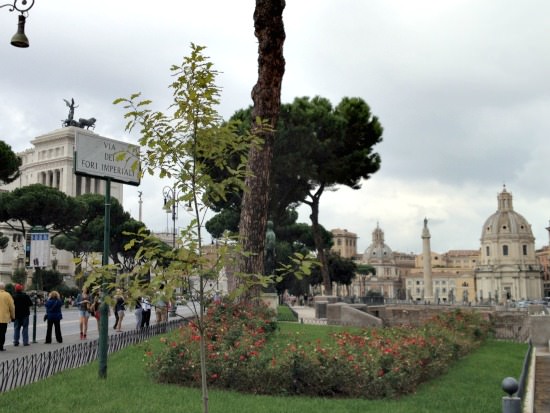 Before dinner, drop in at Enoteca Provincia Romana for an aperitivo. Situated in front of the Trajan Columns, enjoy a glass of Spritz or Prosecco while admiring the stunning view which is only with a glimpse of the incredible things to expect this weekend.
While it will be tempting to stay put and appreciate the wonderful settings, you wouldn't want to miss a taste of one of the best carbonara in town at Roscioli (reservations recommended).  A pleasant 15-minute walk from Enoteca Provincia Romana, it will help you work up an appetite by the time you get there.  With an extensive menu, it's a challenge to narrow it down to a few dishes and some dishes to try include the burrata, caponata and obviously, the carbonara.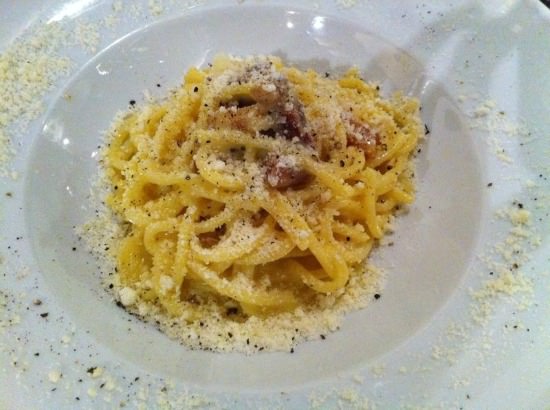 There is always room for dessert and this is where you will be spoiled for choice! You could get a dessert at Roscioli or a gelato at Vice Gelateria, which is only a few minutes away on foot. Either way, you couldn't go wrong and before calling it a night, walk to Piazza Navona, one of my favorite places in Rome that never fails to mesmerize visitors. This would be the perfect way to end you first evening in Rome.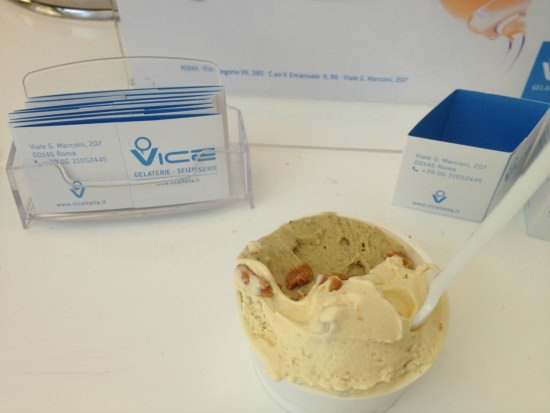 Saturday
Get ready for a full day that is all about fun, food and all things fabulous! It will be an early start and although getting out of bed maybe a challenge, the thought of a real cappuccino or espresso may do the trick. While the food tour you'll join that morning will take you to one of the most popular coffee places in town after lunch, get your morning fix at Tazza d'Oro. It is near the Pantheon and you can then decide which place you like best.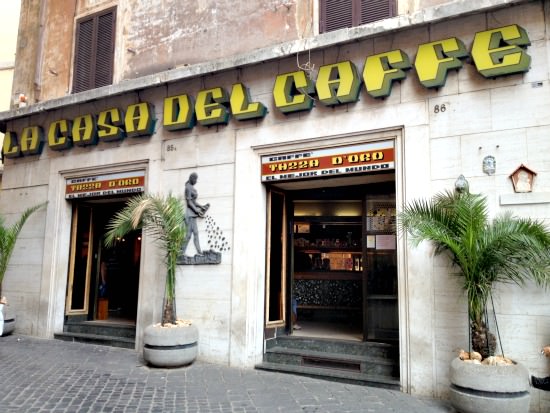 The food tour starts at Campo dei Fiori and if a cappuccino or espresso wasn't sufficiently satisfying, make a quick run to Antico Forno Roscioli for a cornetto.  To clear up any confusion, this is the bakery while the dinner last night was at the restaurant. However, just be warned that there will be plenty of tastings on your food tour from the classic pizza bianca to salami and eventually to making your own pizza for lunch. Don't believe me?  This post by our friend Kathryn who was on the tour last month gives you the full details!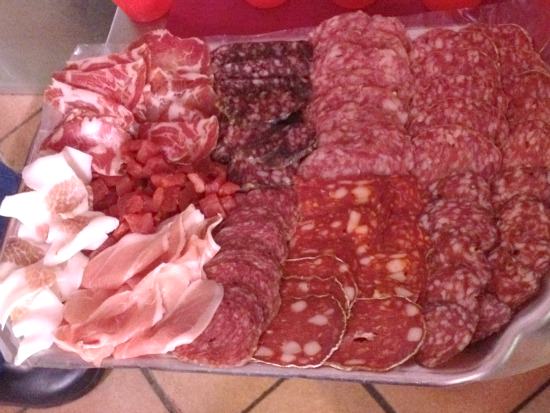 To work off all the food, there's no better way to do so than a few hours of shopping! Since Mrs O is already an expert on shopping in Rome but other areas worth exploring include Via Cola di Rienzo(Prati), Via Appia (San Giovanni) and Monti for artisanal items.
The Monti neighborhood is where you will also find some fabulous places to eat!  After an afternoon of shopping, take a breather at Al Vino al Vino and enjoy an aperitivo here.  Also, don't forget to order their caponata which is considered one of the best in town!  Dinner this evening is at the nearby L'Asino d'Oro, a simple yet charming restaurant that offers creative local cuisine (reservations recommended).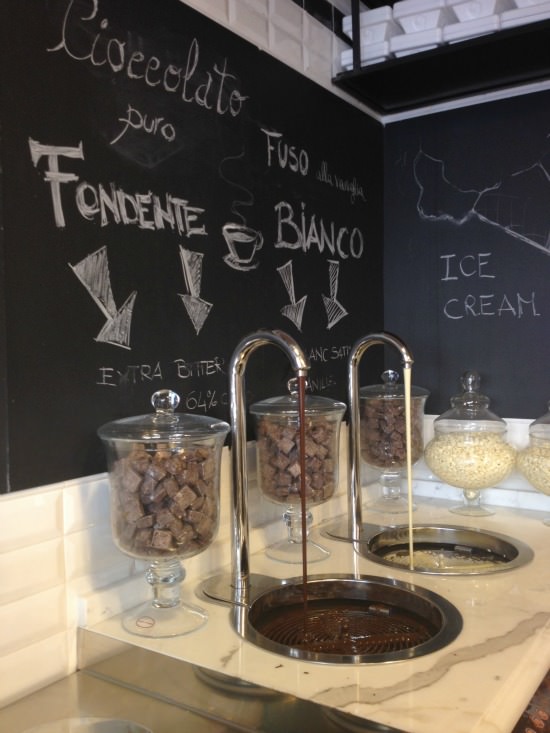 While you may be filled after the meal, it just isn't complete without dessert or gelato!  Though there is a good gelateria in Monti, it would be worth the effort to drop by Come il Latte (Address: Via Silvio Spaventa 24-26) where they have salted caramel gelato and faucets with dark and white chocolate flowing out!
Sunday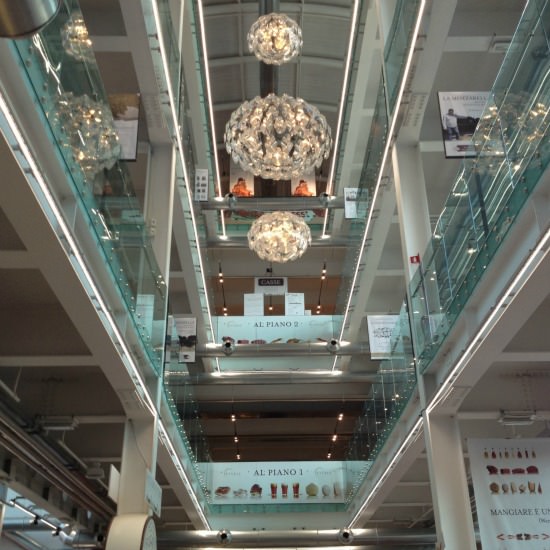 With the long day yesterday, it's time to take it easier today. While it is far from an authentic Italian experience, Eataly is a different experience.  You could easily hang out here for the whole day and surely won't go hungry as there are over 15 places to eat within this four-storey structure.  Stepping inside, its modern structure and décor could deceive you to thinking that you have been transported to any city but Rome. That said, it offers a huge variety of Italian products and a place to pick up a few gifts or two if you haven't already done so.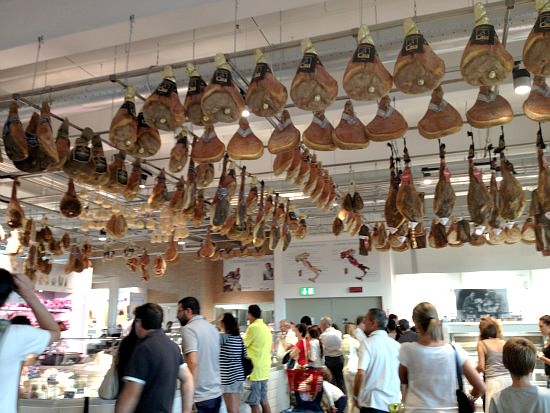 However, if you prefer an early start on Sunday, you could first visit the Borghese Gallery which boasts an impressive art collection. Tickets are very affordable at €9 but you'll need to book in advance.  In addition, you can opt to take a two-hour guided tour in English that starts at 9.10am at an extra cost of €5 or alternatively, get an audio guide for the same price. Both options are highly recommended as you'd want to have some historical information on the pieces you are admiring and you will walk away from here astounded. It is an incredible place! (Note: Keep in mind is that you will be required to leave all your belongings including bags, cameras etc in the cloak room)
While this jam-packed weekend covered a bit of history, art, shopping as well as lots of great food and wine, it barely scratches the surface of things to do in Rome. This is just a peek at what the city has to offer and hopefully entices you to be back again for more.
Diana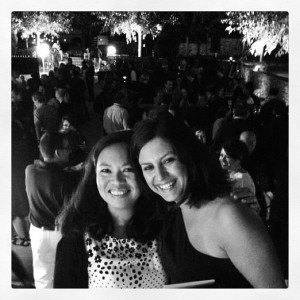 Diana at BrowsingRome.com enjoys sharing what she discovers while browsing Rome and Italy in general. She is a regular on Twitter @browsingrome and also offers a glimpse of life in Rome at http://www.facebook.com/browsingrome