I had heard of Malawi because I have always been quite good at Geography, but also of course because of Madonna's adoption. I have been following David Hoffmann's blog for almost 8 months and was amazed by his recent trip to this remote part of the world. I had no idea that Malawi could have such stunning scenery and have to thank David for putting it on my map.
I also knew I just had to ask him to share his fabulous trip with my dear readers. I hope you enjoy this post and photos as much as I did. David has been around pretty much everywhere.. aren't we lucky that @davidsbeenhere? I may be persuaded to go on a great luxury African adventure after seeing this! Xo, Mrs. O
When thinking about Africa, visions of zebra, elephants and leopards likely pop into your mind. But what about snorkeling, sailing and sunset cocktails? The reality is that Africa is an immense and diverse continent that offers much more than great migrations across the Serengeti. Sure, it is a sight to behold when it comes time for the Mara River crocodiles to chomp down on ill-fated wildebeest, but unforgettable and indulgent adventures can be had in some of Africa's smaller countries. One such jewel is Malawi. Known as "the Warm Heart of Africa," the Republic of Malawi is located in Southeastern Africa. It is home to the third largest lake in Africa, Lake Malawi (aka Lake Nyasa) that is roughly the same size as the country of Belgium. I traveled to Malawi in June 2012 for three exciting weeks. Here you have a re-cap of the various activities and accommodations that I experienced.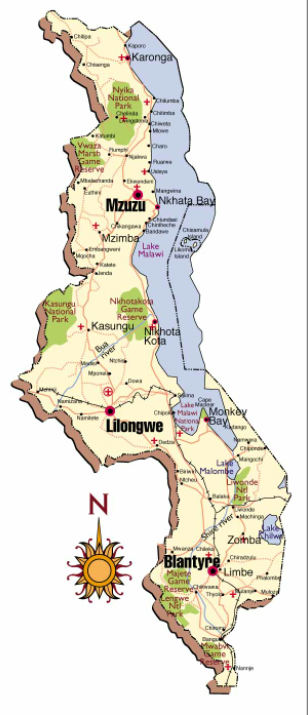 Map of Malawi
Though small in size (about 46,000 sq miles) Malawi has a geography that is as diverse as the indigenous wildlife- mountains, rainforests, marshlands and forests comprise the landscape. What that means for tourists is that there is plenty to see and do, and a plethora of excellent hotels and restaurants throughout the country.
Safaris Galore
Luxury safari groups such as Robin Pope and Wilderness Safaris hve taken a conservationist approach to providing visitors with memorable experiences both in the bush and at the lodges. These well-established hotel groups employ locals and put forth great efforts into respecting biodiversity. They are the two biggest names in Malawi for luxury eco-tourism because of their boutique style accommodations, superior customer service and mouthwatering menus. Malawi also features several privately owned resorts that offer everything from private beaches and massages to yacht charters and up-close encounters with wildlife. The best part of all? You don't have to rough it if you don't want to.
Jeep safari at Majete Wildlife Reserve by Mkulumadzi Lodge
Lake Malawi
The lake features over 2,000 species of colorful cichlid fish and supports a large population of aquatic birds such as herons, egrets, fish eagles, cormorants, geese, kingfishers and pelicans. These feathery inhabitants attract hundreds of bird watchers and photographers to the country each year. Lake Malawi National Park is a protected section of the lake where there are dozens of water sports and diving opportunities available. Here are just a few:
Luxury Hotels in Lake Malawi National Park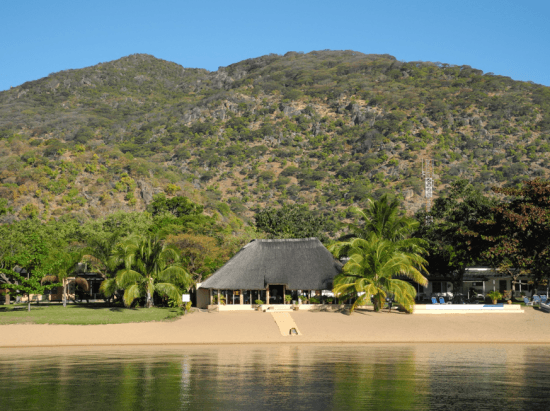 Danforth Yachting
Other lakeside hotels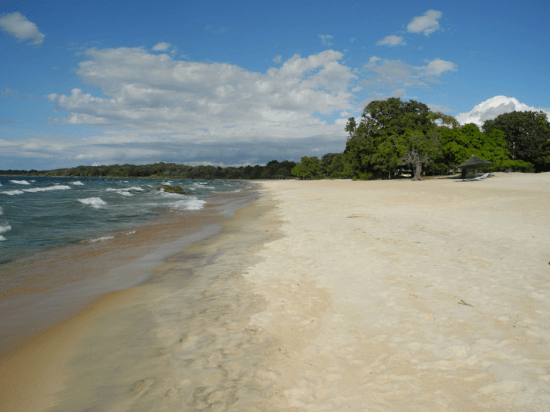 Chintheche Inn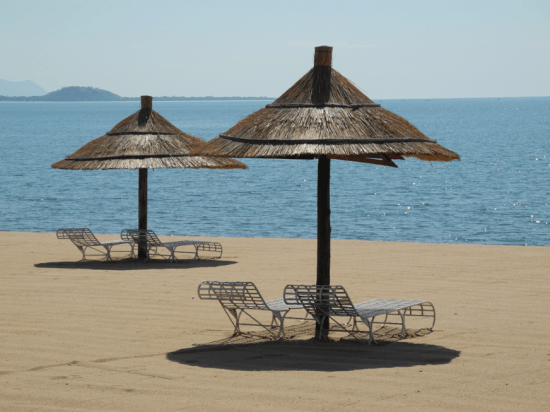 Makokola Retreat
Shopping

For the bargain-hunter in you, Malawi boasts lively markets where you can find unique wooden crafts like masks, furniture, kitchenware and sculptures. Amazingly, the majority of these local artists have no formal training, but their pieces tell beautiful stories of Malawian culture.

The pieces you will discover are inexpensive and ideal for decorating your home or for gifting to loved ones back home. The top three markets in terms of quality and selection are: Nkhata Bay (Northern Region), Senga Bay (Central Region) and Zomba Plateau (Southern Region).

Basic Info

Languages: Chichewa and English

Currency: Malawian Kwacha

Airports: Lilongwe and Blantyre

Tourism: www.malawitourism.com

For more information about Malawi or David's trips, visit his blog here.

Article was posted on

<!-comments-button-->